Step 1: Create An Account or sign in to your account.
Step 2: Once you're ready to save your project, click on the Save dropdown that's located on your Main Navigation, then select BeFunky from the list.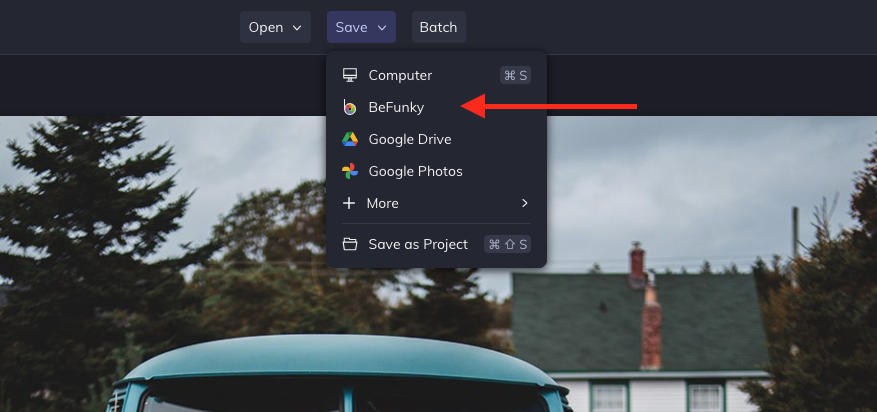 Step 3 - Enter a title for your project here. You can rename this anytime in your My Photos page. You can also enter hashtags in this section.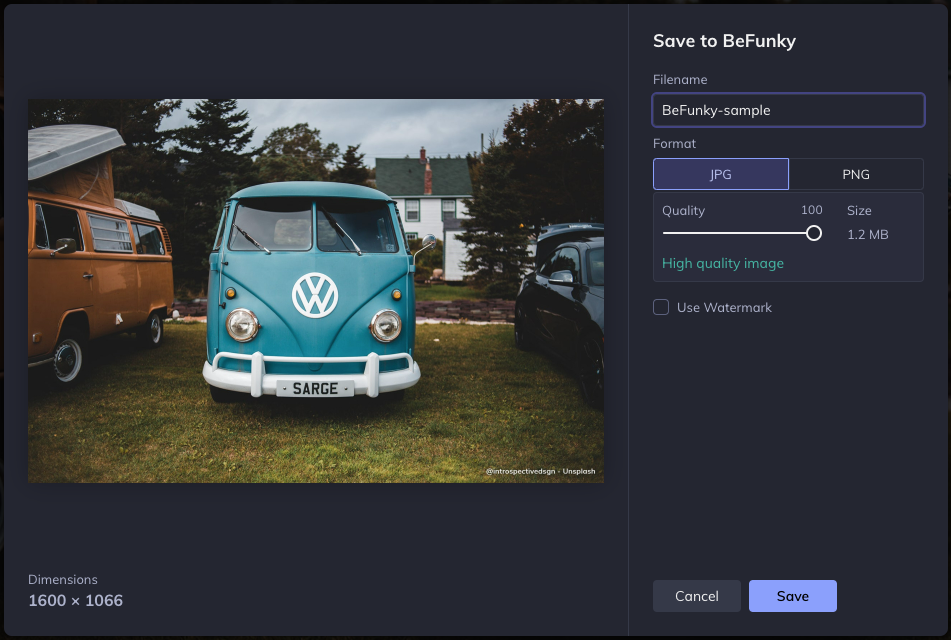 Step 4 - Choose the format, quality and size of your image. Your image will automatically save as Private. You can change this anytime from your My Photos page.
After clicking the Save button, your image will be prepared and sent to your My Photos page.