If you'd like to save your work but still want the option to make future edits, you'll want to save it as a BeFunky Project file (BFD).
You can save your image as a BeFunky Project file in the Photo Editor, Graphic Designer, and Collage Maker - all following the same steps.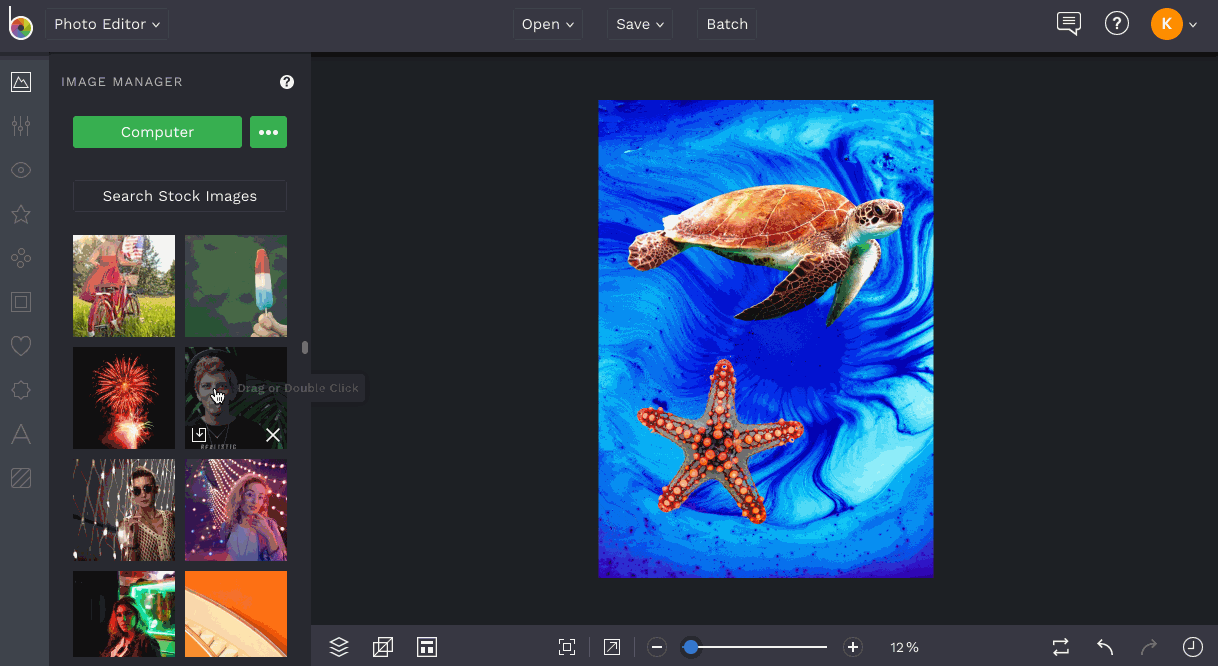 Step 1: When you're finished making edits, click the Save dropdown.
Step 2: Select Save As Project.
Step 3: Here you have the option to save your BFD file either to your computer or upload it to BeFunky directly. Uploading it keeps it on the BeFunky servers so you can access it whenever you're logged into your account.
Step 4: Click Save. If you're downloading to your computer's hard drive, you may want to change the location of your downloads.