BeFunky now allows files to be exported as PDF documents.
To do so, click on the Save menu and choose Computer as your saving destination. You'll see options for JPG, PNG and PDF file outputs.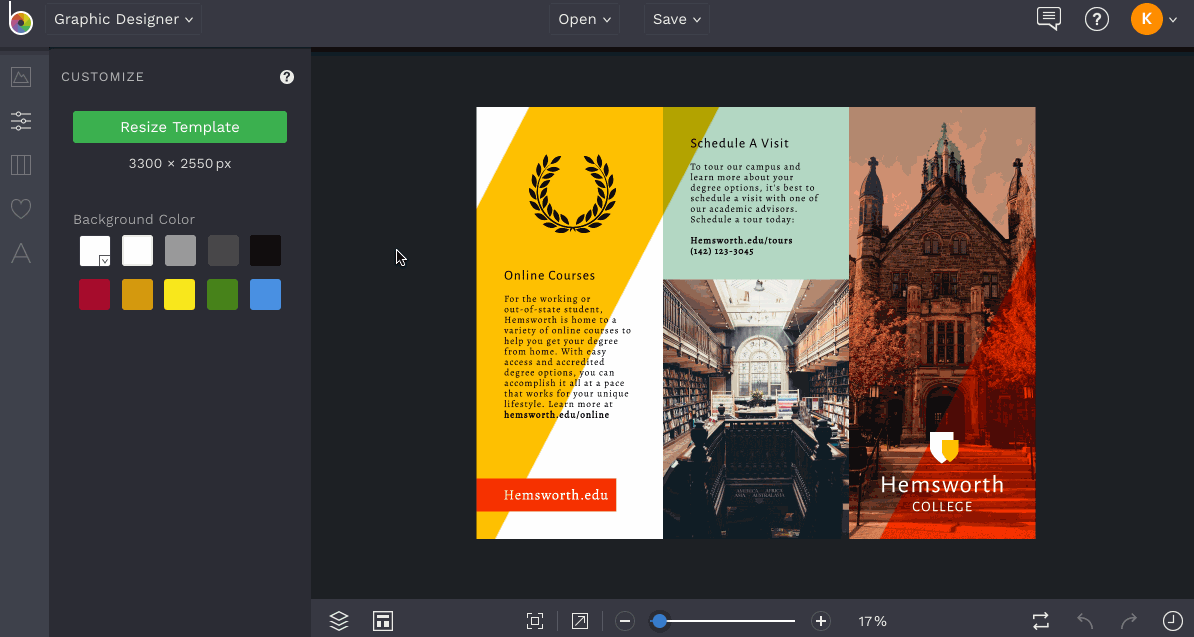 When PDF is selected, you'll see two compression options for saving, Web Quality or Print Quality. You'll see the File Size populate next to your Quality choice.
Pro Tip: Images that are not being printed should be saved at Web Quality. This conserves file size and allows images to be loaded quickly on the web.
Click Save to download the file. It will save to your preferred Downloads location on your computer.