If you'd like to take the guesswork out of creating your own collage, look no further! The Collage Wizard keeps every pixel intact, and generates endless layouts for you to preview, so all you have to do is focus on selecting your very favorite!
How To Use The Collage Wizard
To get started, head to the Collage Maker and click on the Image Manager tab (the top icon) in the menu on the left side of the screen. There you will be able to upload photos from your computer, Facebook, BeFunky account, and more.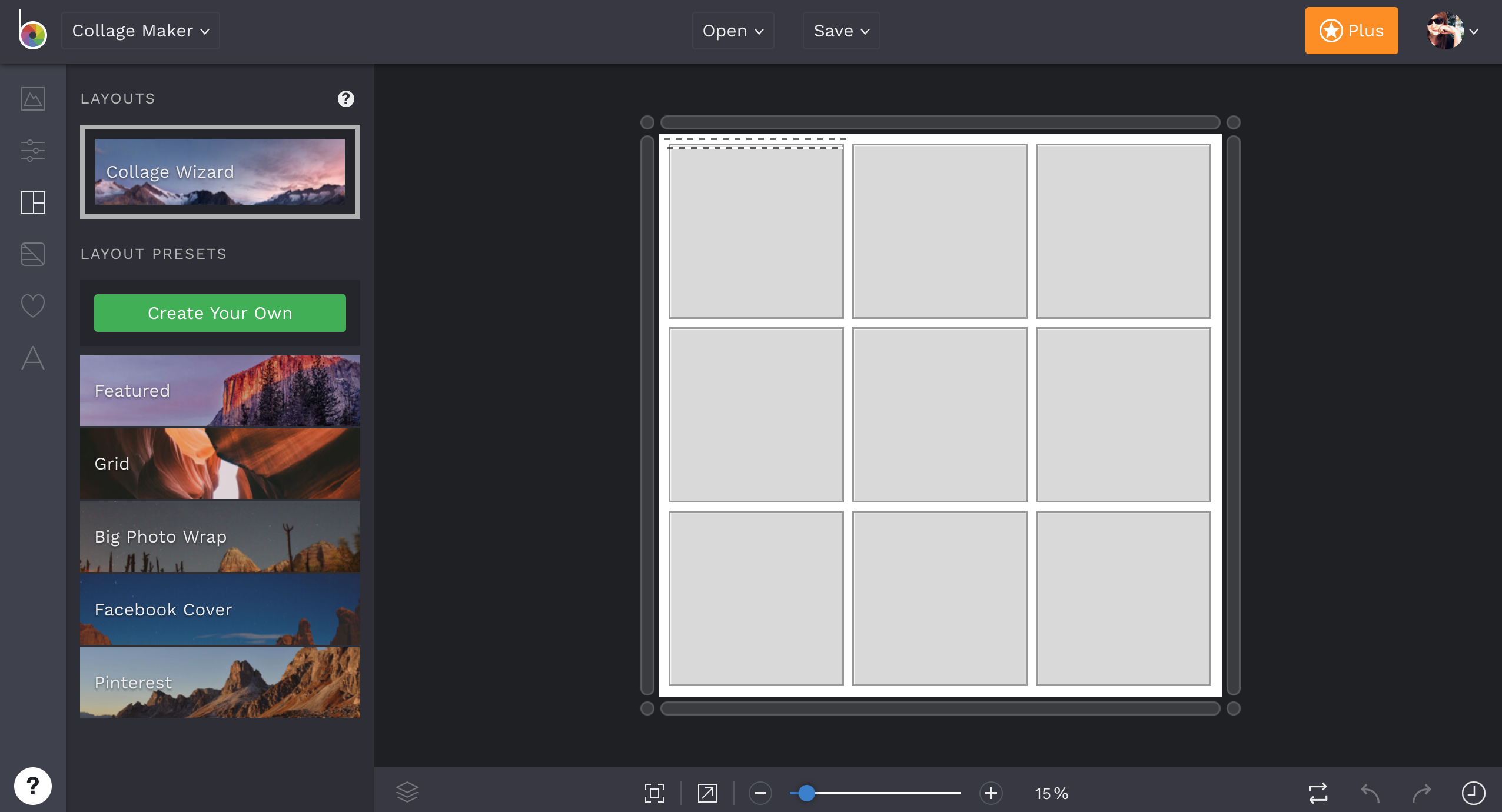 Want to use stock photos instead? Clicking on the Search Stock Photos button will allow you to search over a million free stock photos from Unsplash and Pixabay to use in your collage.
Once your images are uploaded, click on the Layouts tab from the menu on the left and select the Collage Wizard button.
When you open the Collage Wizard, you'll see all of the images you uploaded to your Image Manager. Select the ones you want in your collage by clicking on them, then click the Use Images button.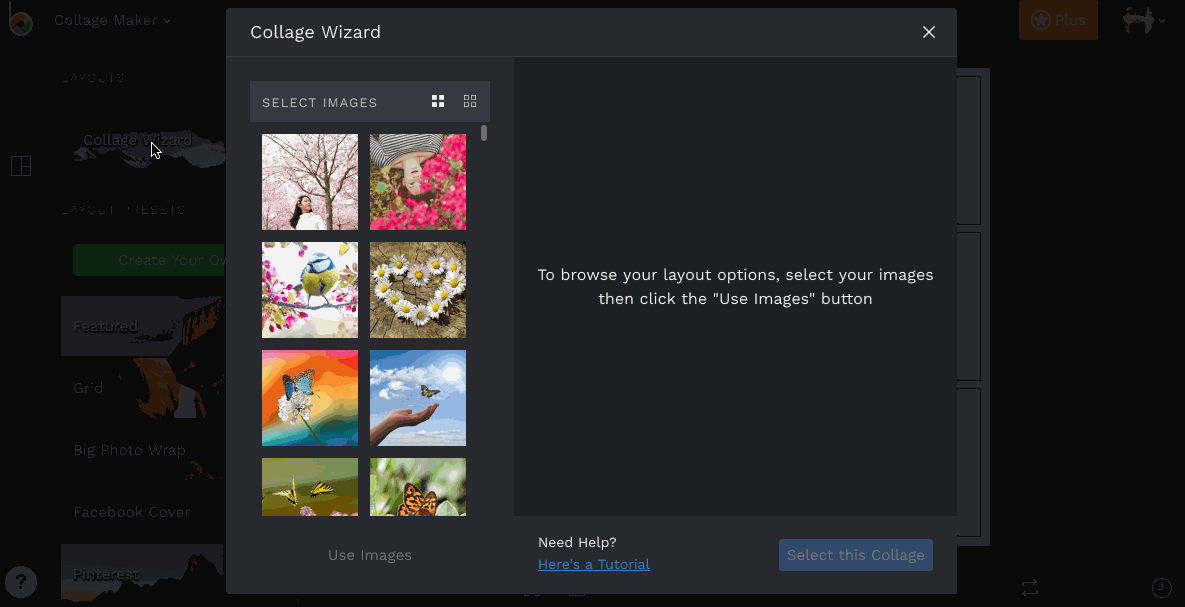 Use the arrows to scroll through the various layouts, when you find the one you like, click Select This Collage.
How To Resize And Customize Collages
Once you've selected the Select This Collage button, the layout will automatically load onto the Collage Maker canvas. To resize it, grab the borders of your collage and drag to adjust the size.  You can also enter an exact size for your collage in the Customize tab.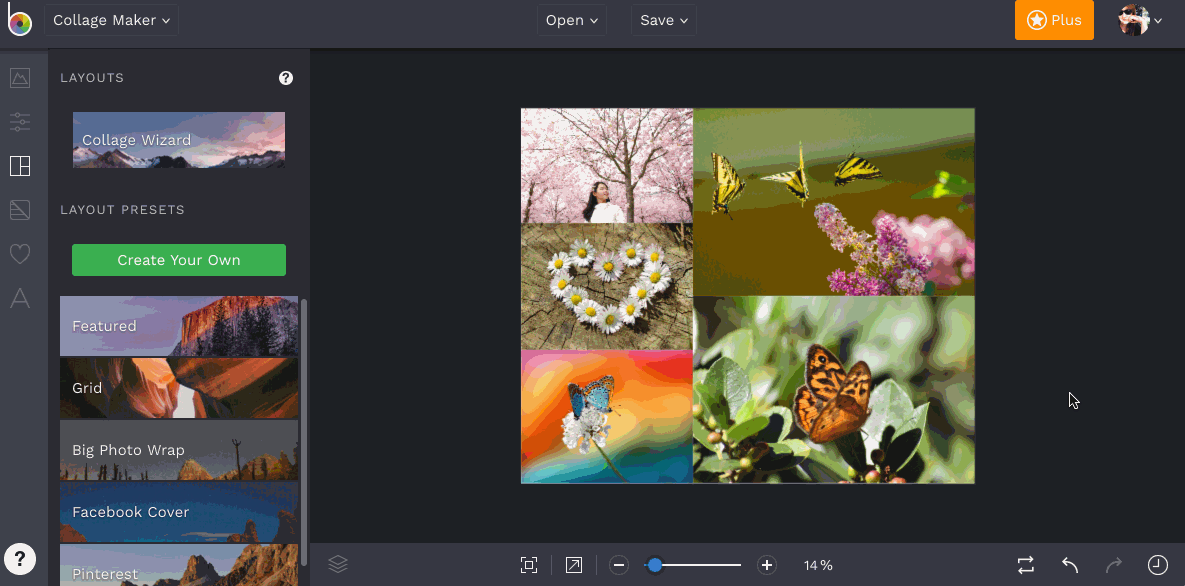 Pro Tip:
Decide one of your photographs doesn't quite make the cut? Click on it and you will be given the option to edit it, remove it or delete the collage cell all together.
From the Customize tab, use the Spacing slider to adjust your border spacing. Corner Rounding will round the corners of your images. You can also change the Background Color of your border. Use the first color swatch to open the Color Picker and choose any color you want, or use one of the 9 preset color swatches.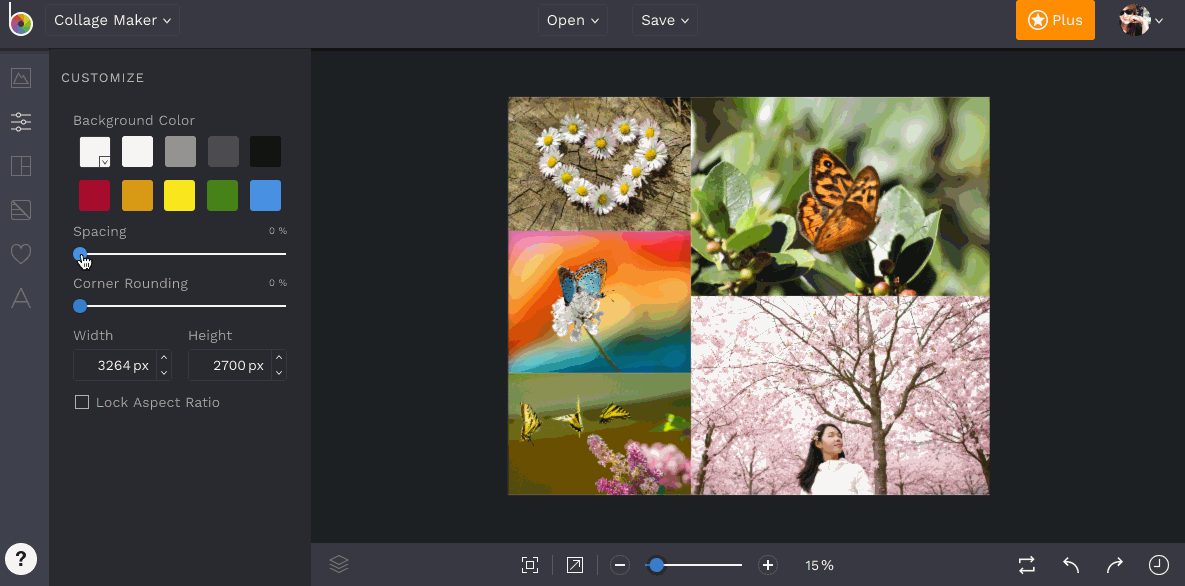 To truly make your collage unique, add Patterns, Graphics or Text by choosing from the menu on the left.
Looking for more inspiration? Check out our blog post: