When crafting a collage, getting the right size can be a challenge, especially if your collage is holding different sized images. Luckily, our resize tool in the Collage Maker allows users to resize their collage layouts with ease.
Step 1: Once your collage is ready, go to the Customize tab on your left sidebar.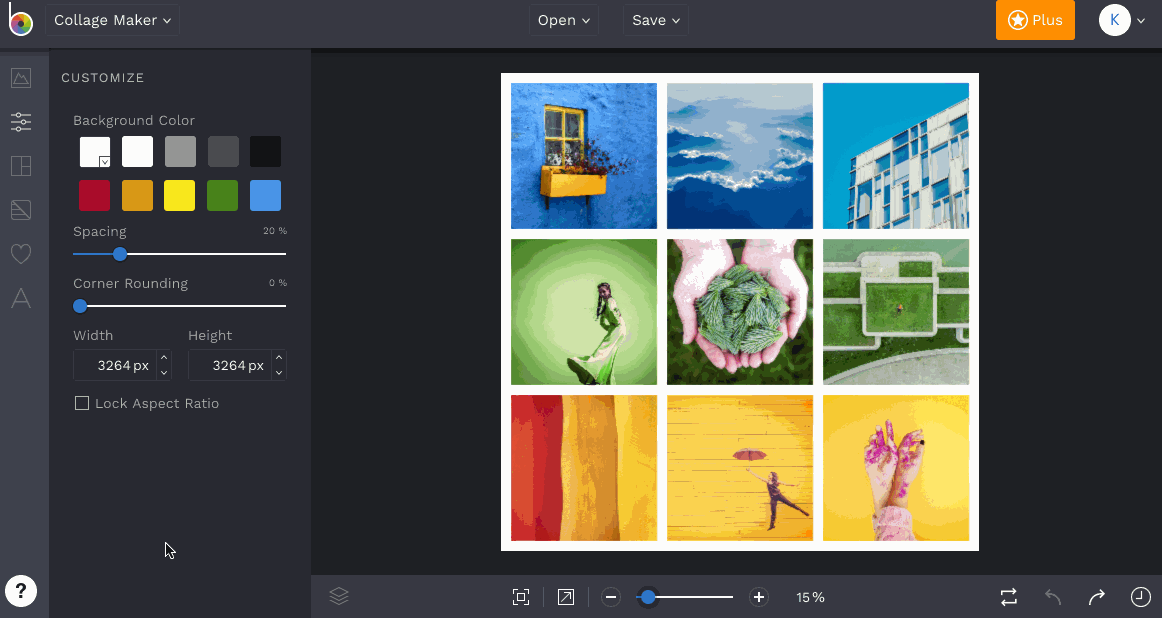 Step 2: To resize your collage layout, replace the current Width and Height pixel sizes to your desired size. To maintain your aspect ratio, make sure to check off the Lock Aspect Ratio box.
Step 3: Change Spacing or Corner Rounding to work with your resized canvas. You can also resize the cells within your collage.
Looking for more inspiration? Check out our post: