Once you've added text to your project, you may want to customize it further with additional styling. Follow along for some guidance on customization options for your text.
Step 1: Open your Photo Editor, Graphic Designer or Collage Maker to your latest project.
Step 2: Find the Text option in the sidebar menu, shaped like the letter 'A'. Click into that menu then click Add Text to get started.
Step 3: Click into the text box and type in the text you'd like to add on your keyboard.
Step 4: You'll see when any text is added, a Text Properties box appears. Here you'll have several different customization options.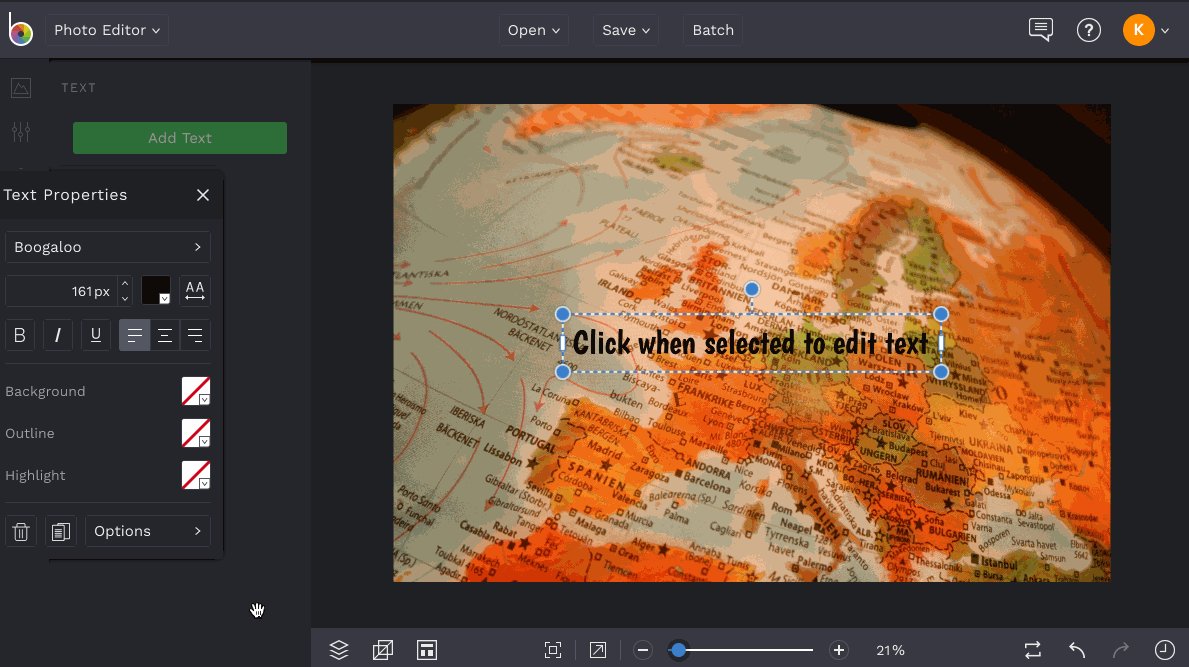 First you'll see the basic options to change text like selecting a Font Type, Size, Color and Letter / Line Spacing.
You'll also see options to Bold, Italicize, and Underline, as well as paragraph alignment.
More Options in Text Properties: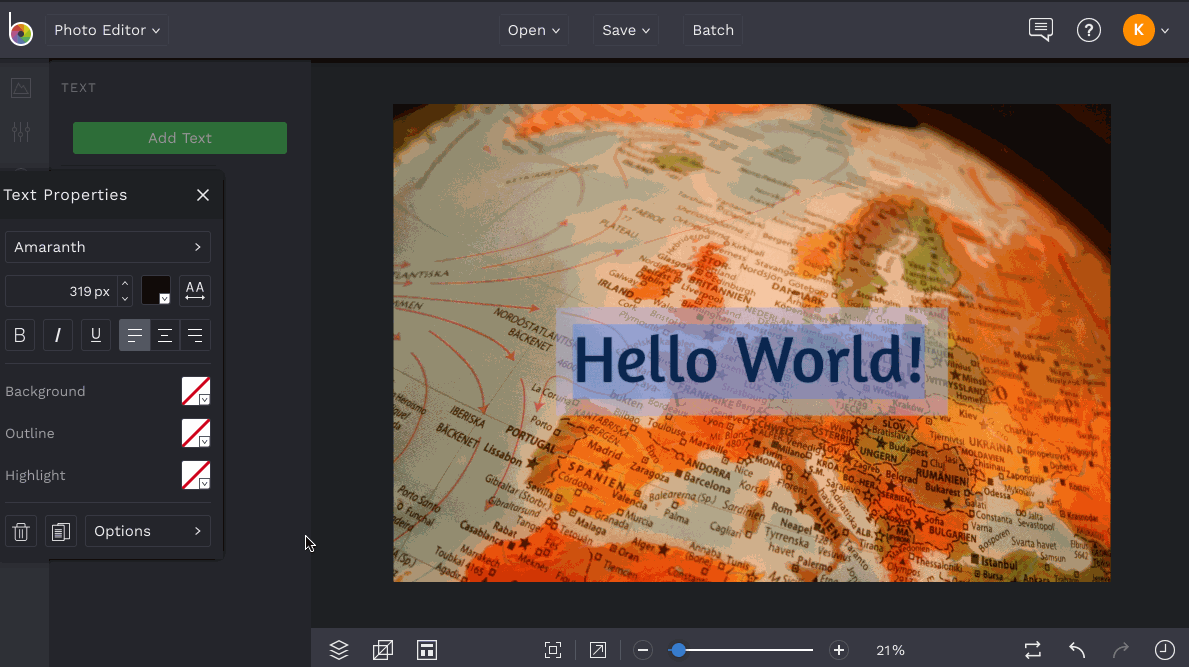 Background: Adds a background color into the full text box container. Adjust the background number to make the padding size larger or smaller.
Outline: Adds a colored outline around each letter. You can change the color or line size of the outline with the number slider.
Highlight: Adds a highlight color directly behind the text.
All of these options also have an 'Intensity' slider in the color picker, which lets you change the strength of the effect you're adding.
Step 6: Click the 'Options' submenu for even more customization. Here you can change blend modes, adjust the full opacity of the text, flip the text, move it backwards or forwards as a layer, or choose more alignment options.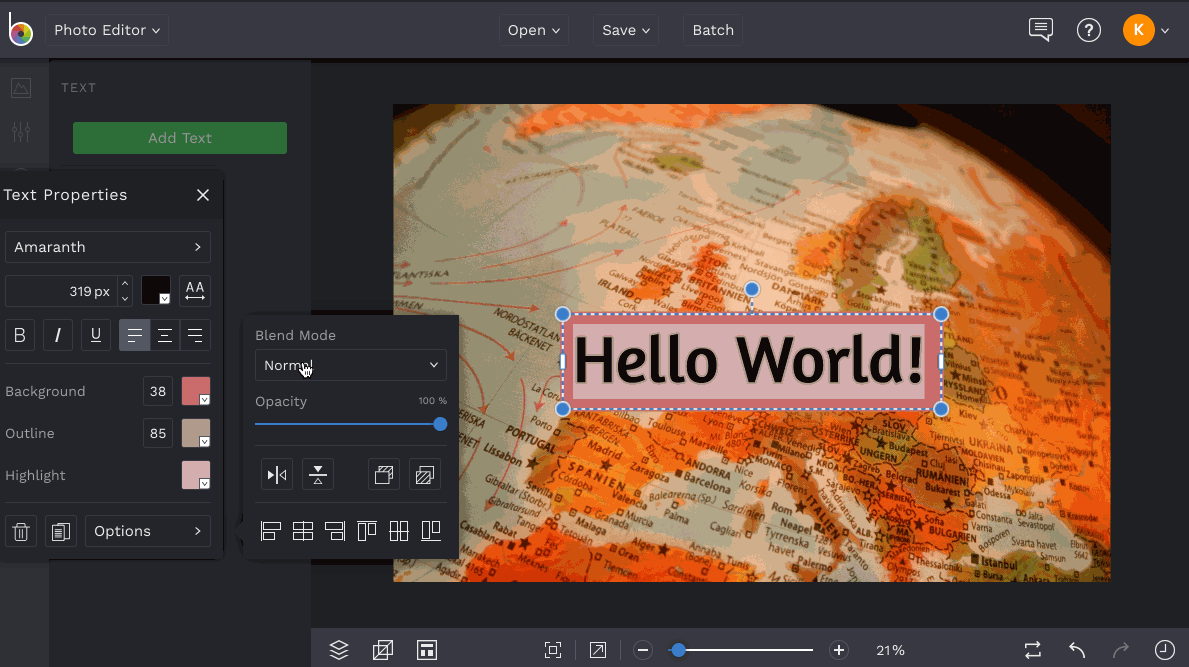 Step 7: Add and manage fonts from your computer or Google Fonts. With a BeFunky Plus account you have access to advanced Font Management like adding your own fonts and saving specific fonts as favorites.
Looking for more inspiration? Check out our post: