BeFunky's online Collage Maker makes it easy to create whatever photo collage you have in mind. There's a layout for every need, from frameable photo collages to Facebook Cover Photo collages and everything in between! Each of our collage Layouts are totally customizable, so you can change the number of cells, the size of each cell, the amount of spacing in between photos, and much more.
To get started creating your first collage, follow along with the steps below:
Open up your Image Manager, and either upload them from your computer, your BeFunky account, social media profile, or choose from over a million FREE stock images.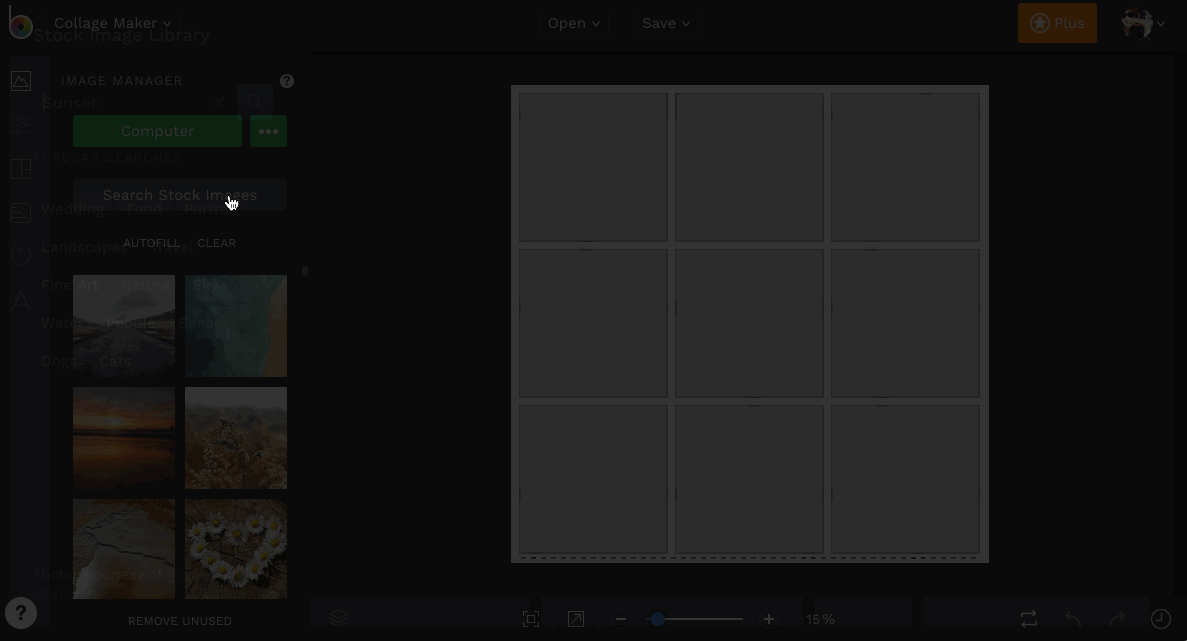 You'll have several fully customizable grid layouts to choose from. In the Layouts menu you'll see options for Grid layout, Big Photo Wrap, Facebook Cover or Pinterest. Choose a layout that best suits your project. It's OK if it's not 100% what you're looking for, our Layouts are totally customizable - keep reading to learn how to customize your Layout.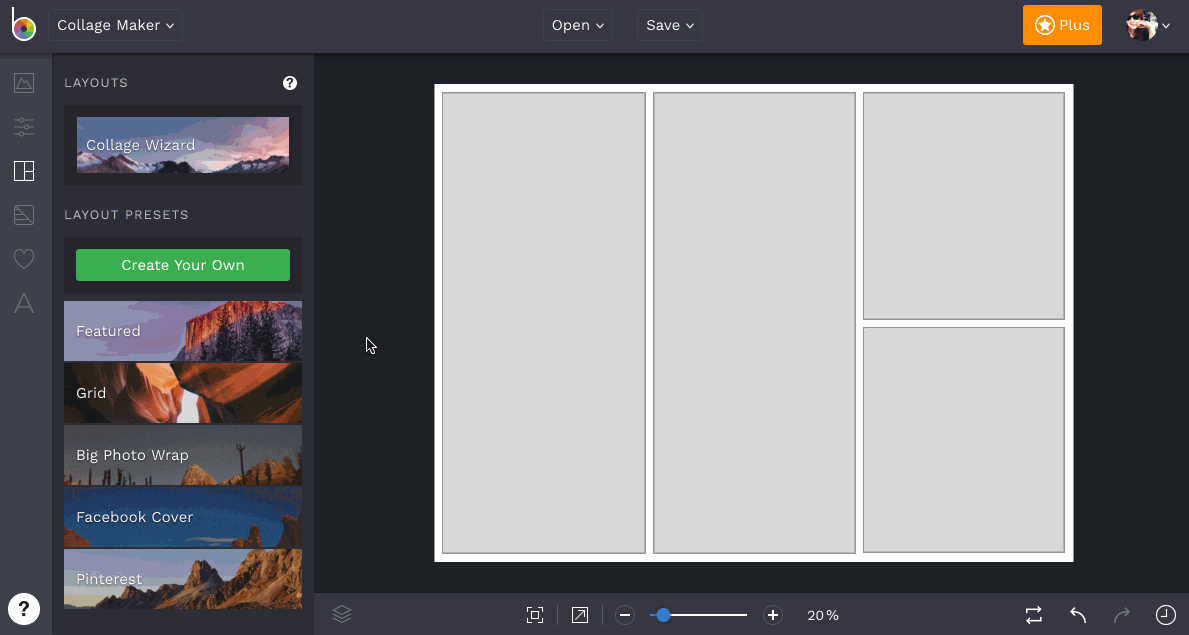 The Collage Wizard uses the images you select to make a perfect collage without cropping or changing the resolution of your images. It's smart detection features find the best layouts for the images you choose, then lets you customize it to your liking. You'll find the Collage Wizard at the top of the Layouts section.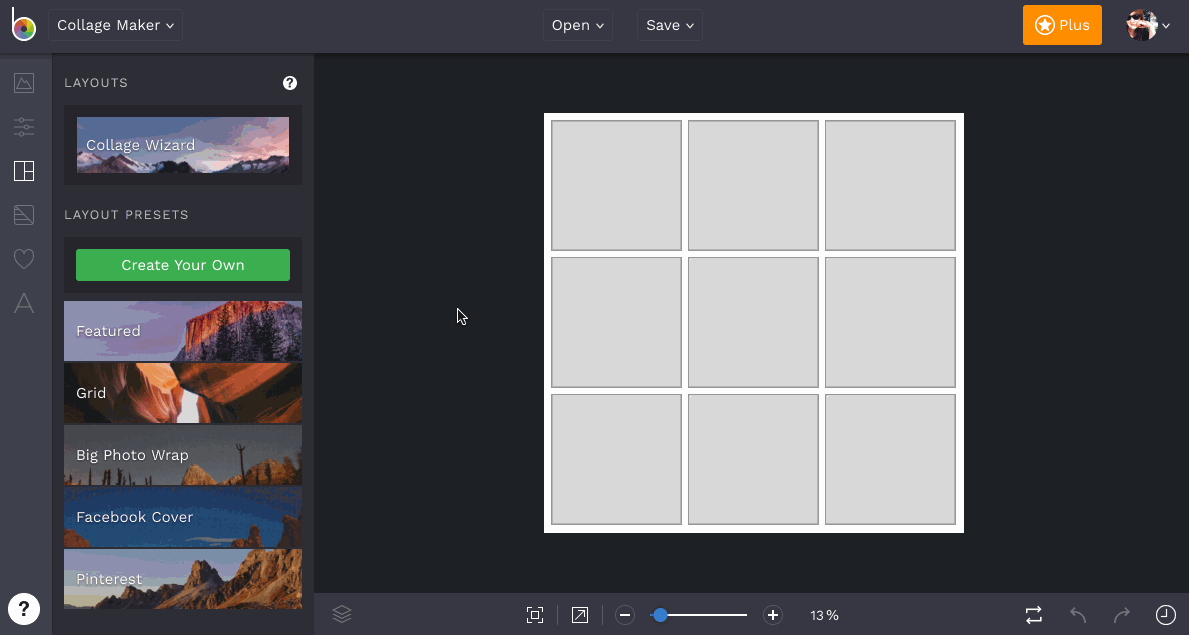 Once you're in Collage Wizard, select the images you want to use, then click the Use Images button. This will create layouts for you, use the arrows to browse the different collages. When you find one you like, click Select this Collage.
Once you have your collage started, click on the Customize icon to start making it your own! You can change background color, spacing and corner rounding, or change the width and height.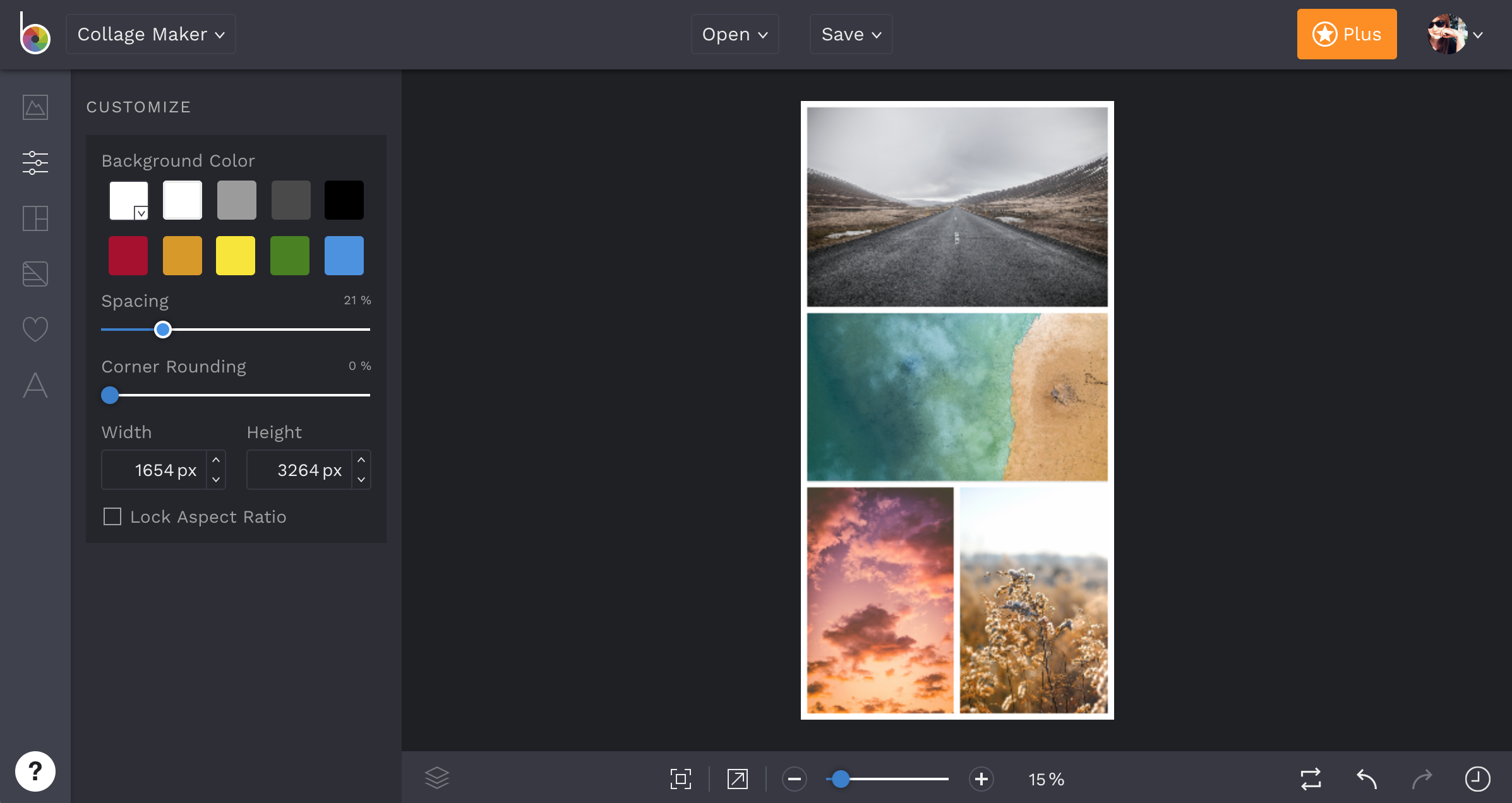 To add text to your collage, click on the 'Text' icon, then 'Add Text' and start typing to bring up the Text Properties panel.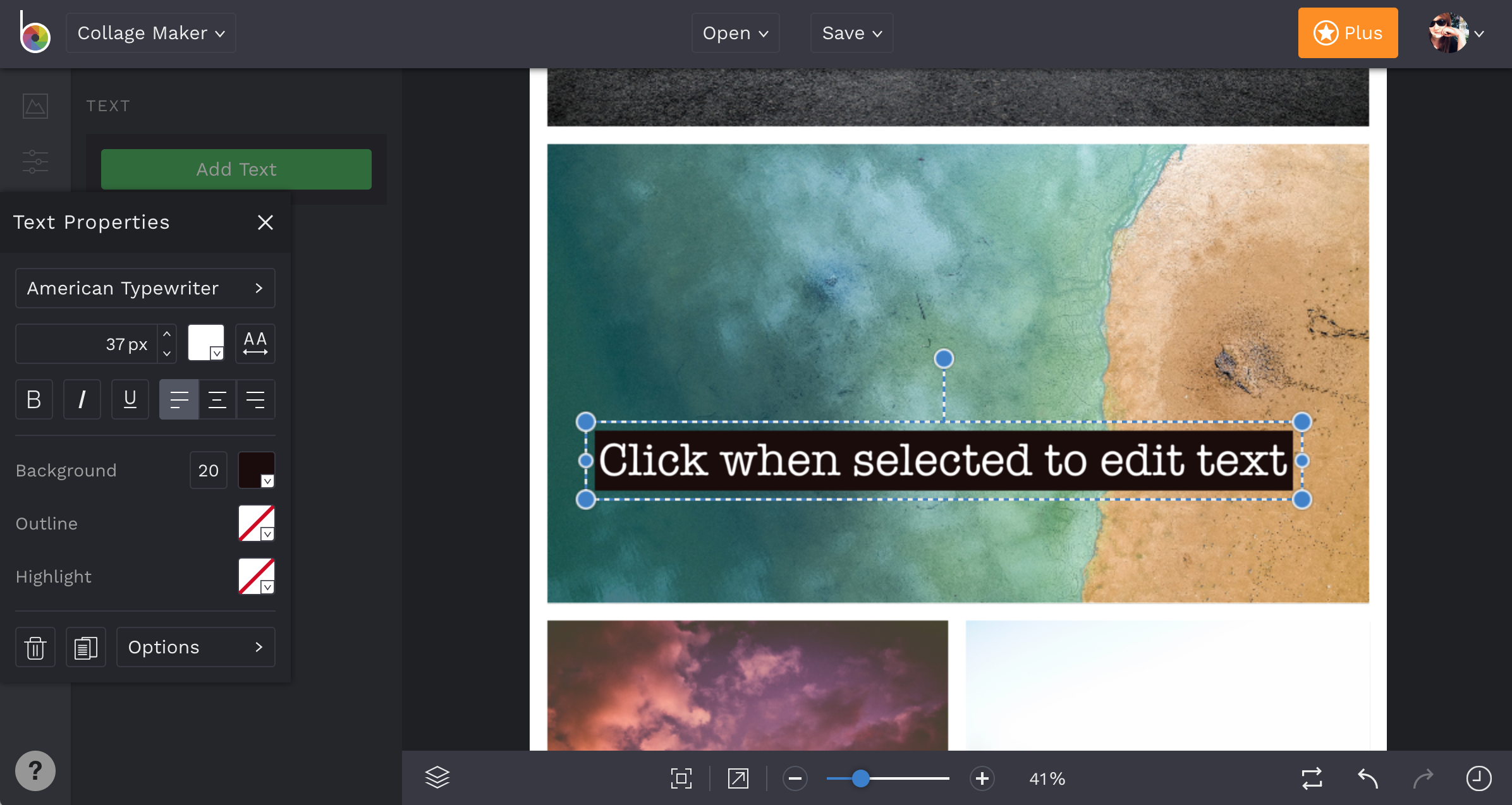 When you've finished your collage, you can save it several different ways. Click on the 'Save' menu in your Application Bar.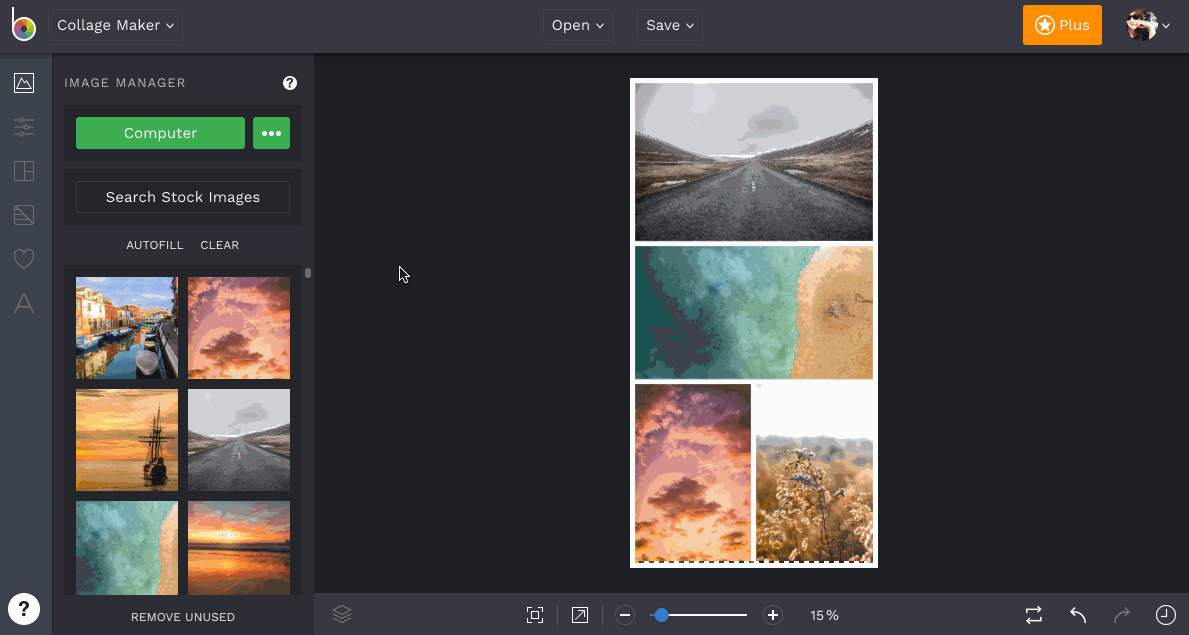 You can save directly to your computer, upload to store on your BeFunky account, connect to Google Drive or social media, or save as a project and keep it editable for later.