One of the essential editing tools of BeFunky is the Background Tool. This versatile tool gives you a few options for manipulating the background of an image.
Step 1: To start, open your Photo Editor and the image you want to edit, then head over to Edit then find the Background option under the Essentials menu.
Step 2: When you first select the Background tool, you'll see the whole canvas go blank with the checkerboard background, signifying transparency. You can start here if you want, then click on the Erase panel and start using the paint brush to reveal parts of your image.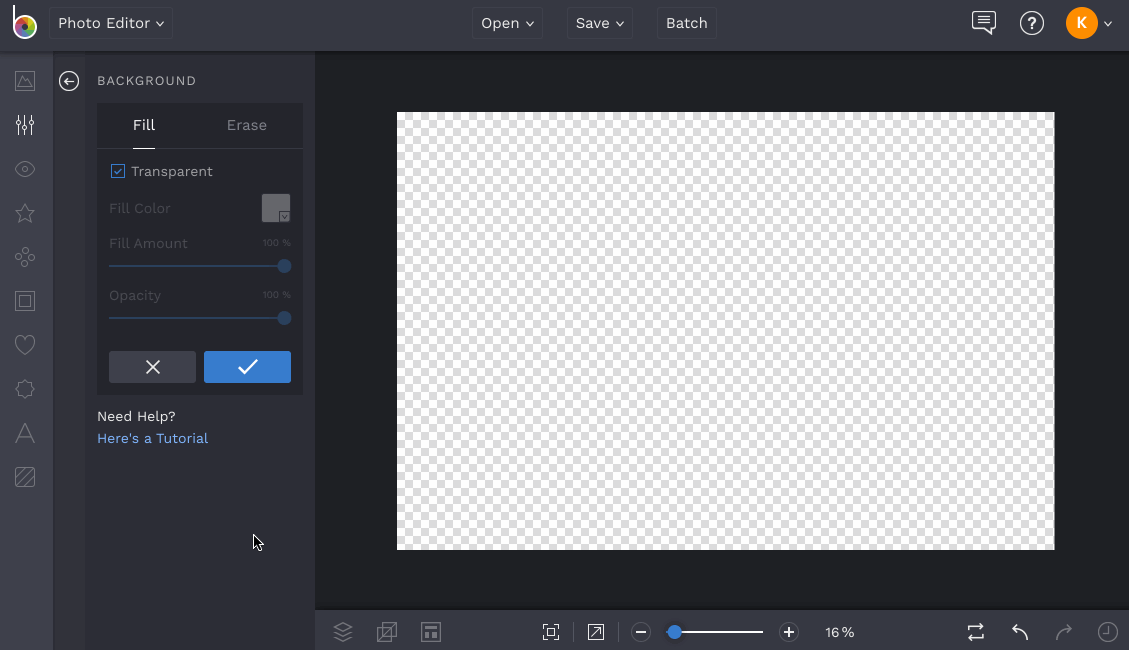 If you uncheck the 'Transparent' box on the first panel, you can choose a fill color you want to use instead. It'll default to white, but click on the color box to select the color you'd like.
Step 3: Move around the Fill Amount and Opacity sliders to see your image come through the color overlay. If you have the Opacity at 100 and adjust the Fill Amount, you'll get a nice color overlay on your image.
Step 4: The other way of using Background tool is with the 'Erase' option. Start back over from where you began on that first panel, then click on Erase.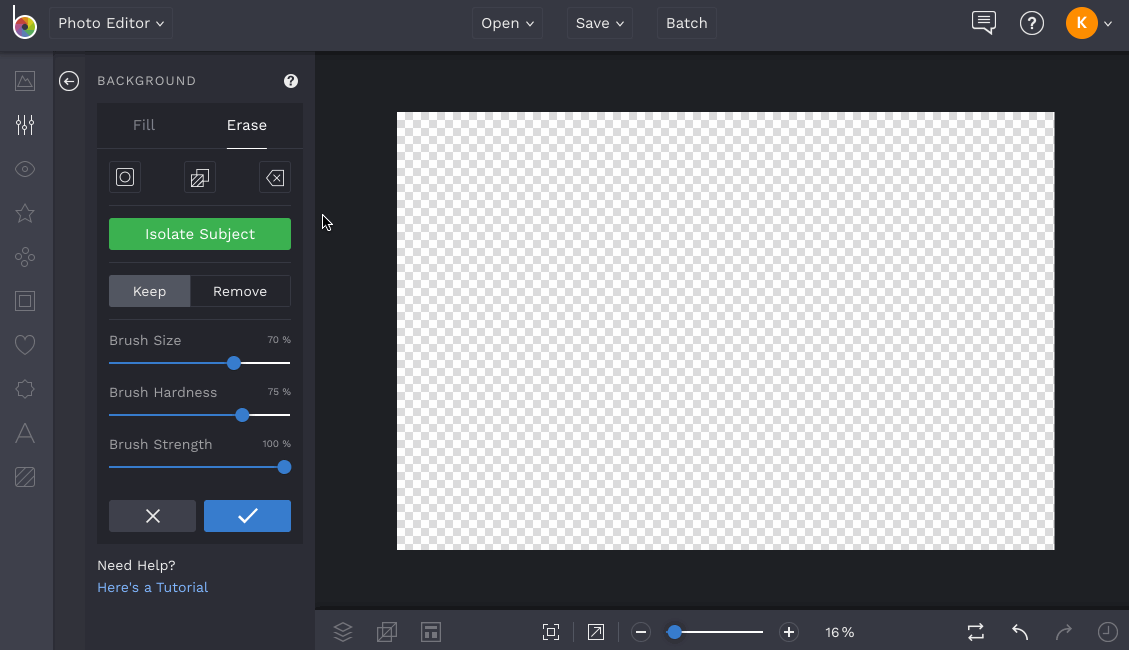 Step 5: Click on the Inverse icon to move your image to the front of the canvas. From there, adjust the Brush Size, Hardness and Strength and start removing the background carefully by painting the brush around the subject. It will default to a transparent background, but if you want it colored instead, you can select the color you want on the color panel on the Adjust panel where you started.
Pro Tip:
If you find you've painted over too much of the background, use the Eraser tool to bring those areas back.
Experiment with different colors and options until you get the results you're looking for!
Final Results: