There are a few fundamental photo editing techniques to get familiar with as you start editing your first photos.
1. Upload
BeFunky gives you a few different options for uploading your images under the Open menu:
Directly from your computer

From your BeFunky account

Linked to your Google Drive

Linked from Facebook / Dropbox

Take a picture from your Webcam

Our partnership with Pixabay and Pexels gives you access to over a million free stock images

Drag and drop your file straight from your computer onto the canvas

2. Crop
Use the Crop tool to trim off edges of your image, change the aspect ratio, orientation or size dimensions.
3. Resize
4. Exposure
5. Sharpen
6. Color
Use Hue to shift the overall color profile of your image.

Use Saturation to boost the color more vibrantly, or tone down an oversaturated image.

Use Temperature to add an overall warmth or coolness to an image.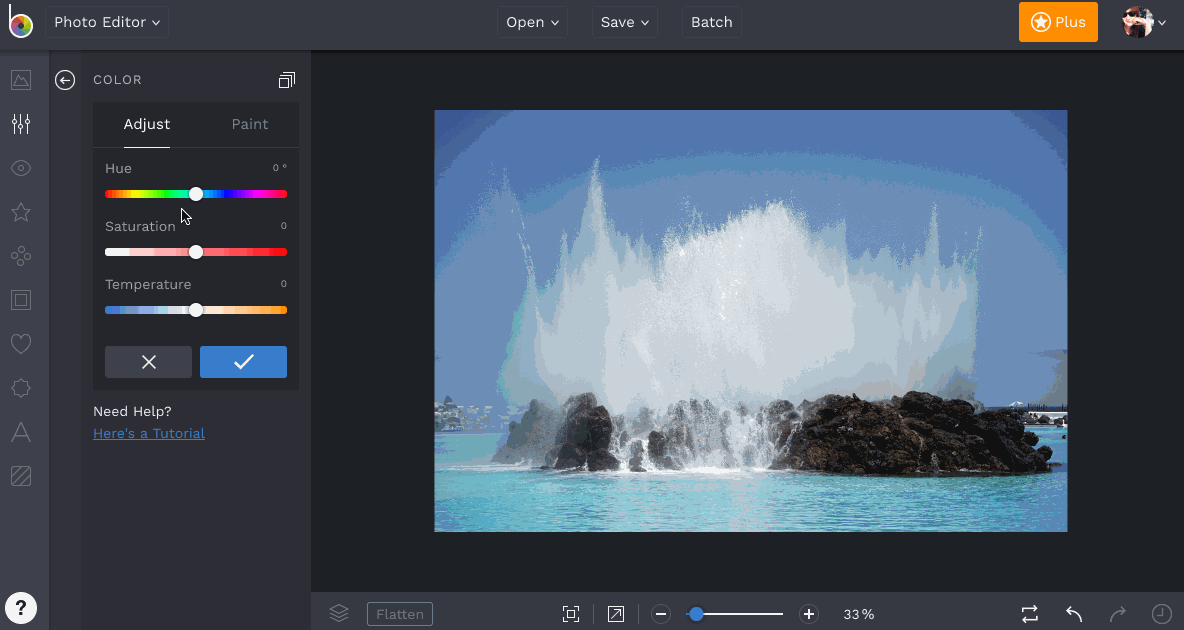 You can also use the Paint panel of the Color tool to only apply your adjustments to selected areas of your image, or erase parts of the image you don't want affected.