You can permanently delete your account by following the steps below. Be sure to follow the link in your email within 24 hours, otherwise the process will need to be started again.
Step 1: Login to your BeFunky Profile, go to your My Account page, then click Delete Account.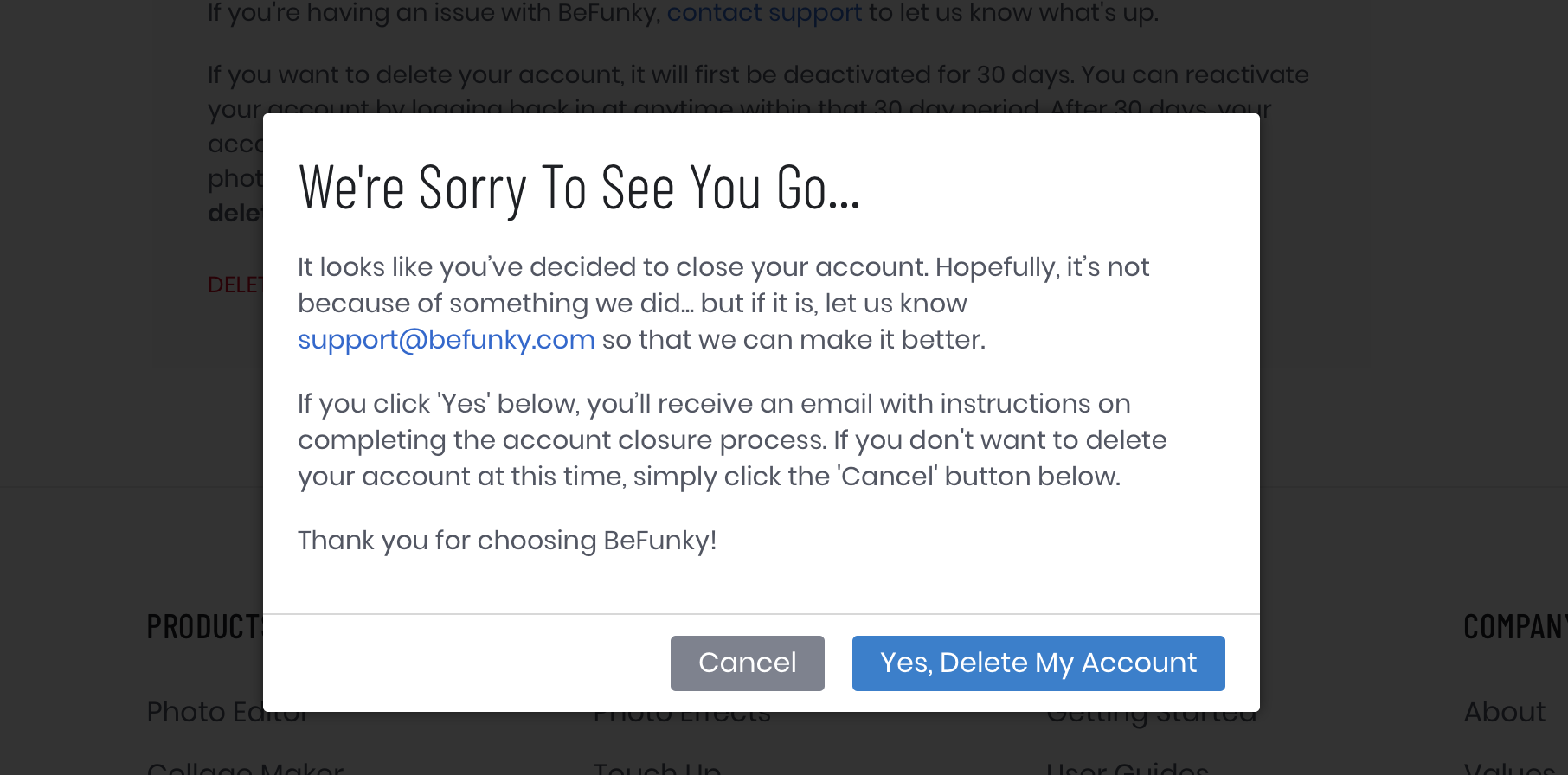 Step 2: This will lead you to a second pop-up confirming your account deletion, or allowing you to cancel. Click Yes, Delete My Account to proceed.
Step 3: You'll be sent a confirmation email with a link that you will need to click in order to complete the process. Please be sure that you are logged into your account before clicking the confirmation link provided in the email.
Important Note: After successfully closing your account, re-logging in will re-open your closed account. Once the confirmation has been selected, any active subscriptions will be cancelled immediately and any images/projects linked to the account will be deleted as well.