What is the Image Manager?
The Image Manager makes it easy to add images as layers and quickly set a new background image. It collects all your active images in your sidebar so you can easily view and access them while working on your project.
Adding Photos to the Image Manager
To start using your Image Manager, you'll need to
add some images
. You can upload from your device by clicking the Computer button.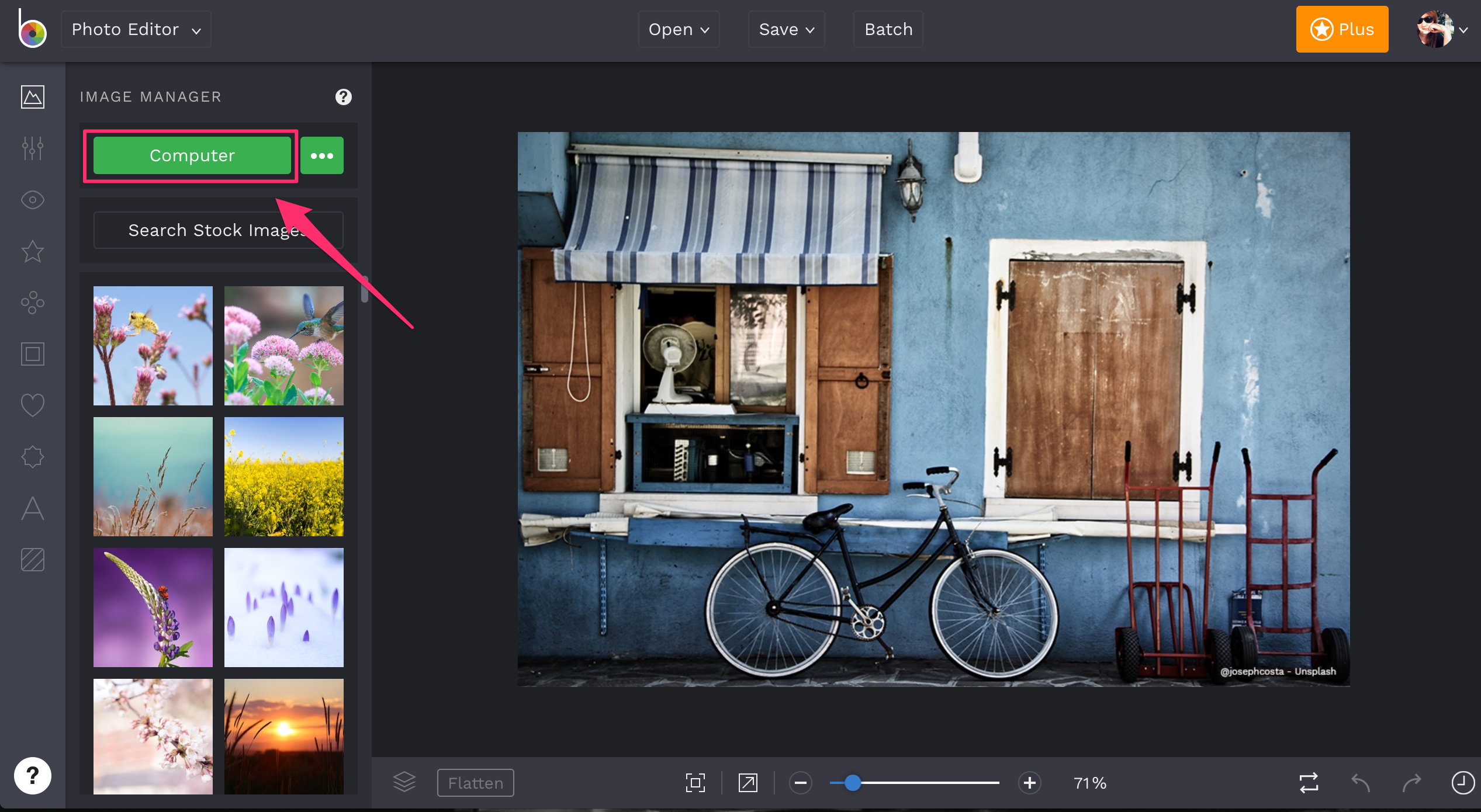 You can also open images from your BeFunky or Facebook account (click the button with three dots) or choose from over a million FREE stock images by clicking Search Stock Images.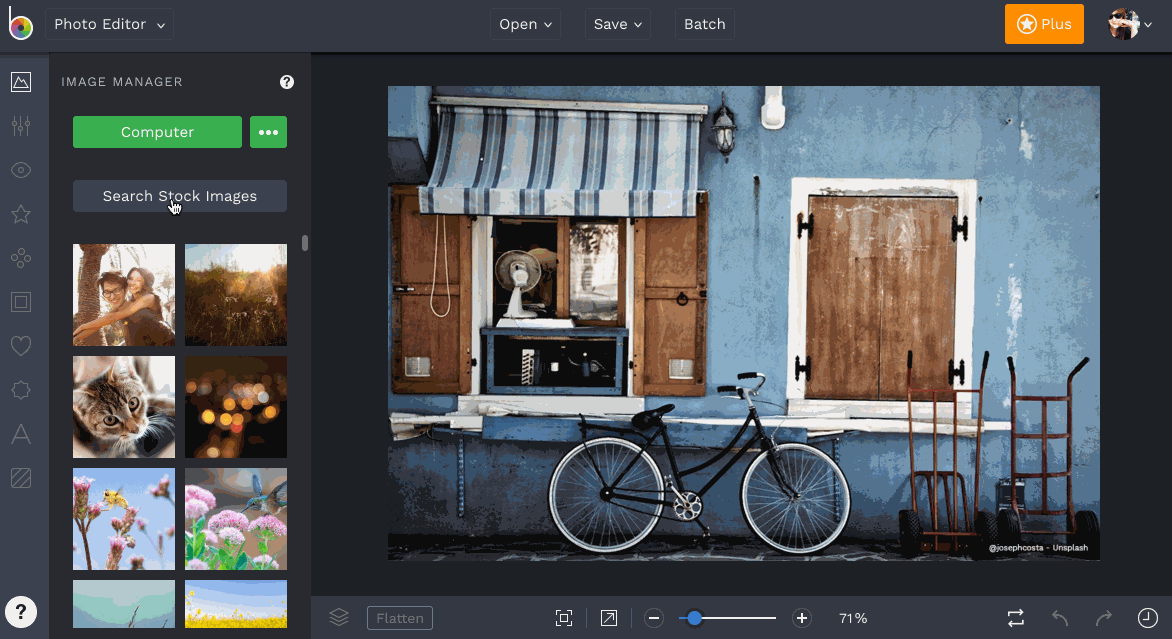 To remove photos from your Image Manager, hover over the image and click the X icon.
Adding Images as Layers
You can use images in the Image Manager to
add to your project as a layer
. Hover over the image you'd like to add, and double click or drag the image over to your canvas to add it as a layer. You can also right click and 'Add as Layer'.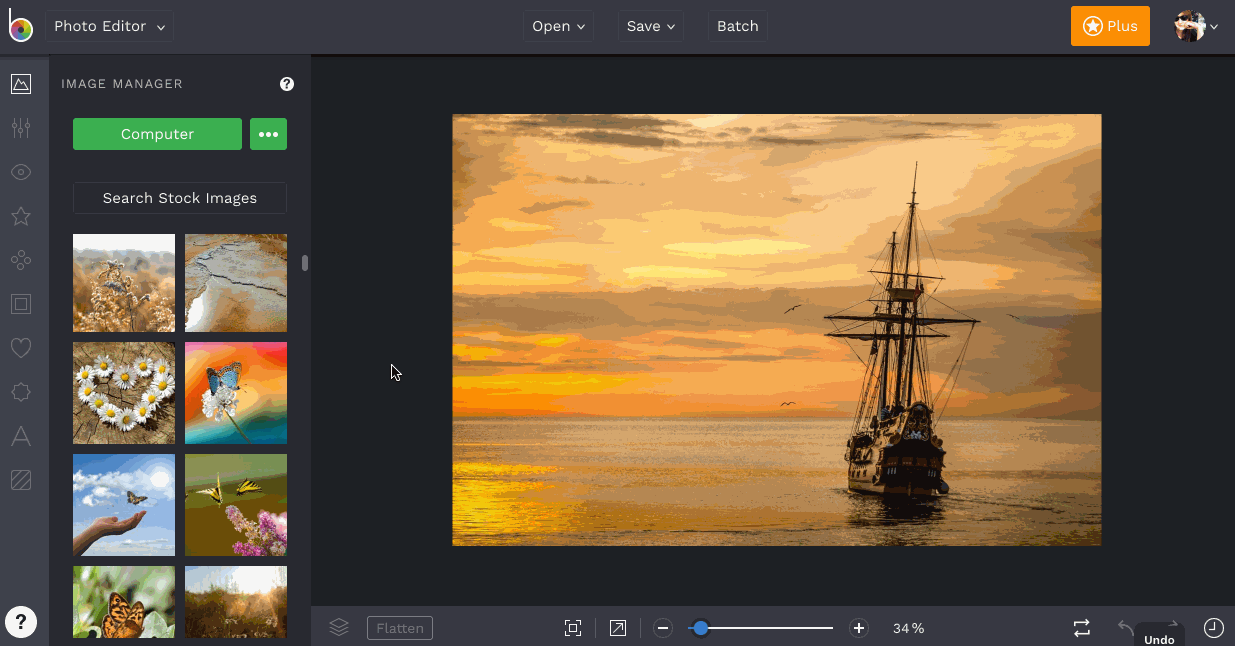 Select a New Background Image
If you'd like to replace the current image on the canvas, right click on an image and select Set as Background. If you've made any adjustments on the current image, you'll get a warning that this will remove any unsaved changes. Press Yes to continue, or click 'Cancel' to go back and keep working on your current image.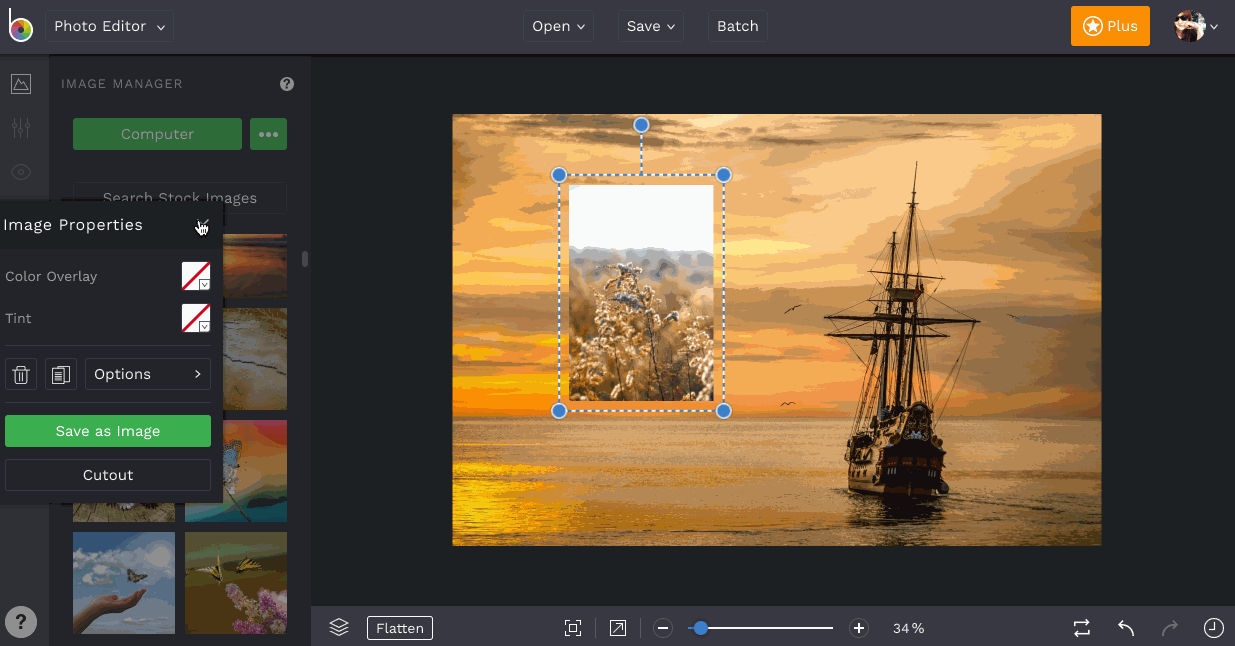 Saving to BeFunky
Right clicking on an image will also give you the option to
Save to BeFunky
. This will upload your current image to your BeFunky account so you can access it later.