If you've ever used our Collage Maker and wanted to add in another image or two without starting from scratch, we've got you covered. Read through this guide for some instructions on how to add extra cells into your Collage Maker project.
Step 1: Start in the Collage Maker and choose Layouts from your sidebar menu. Choose any pre-made grid layout you like. In this example, we have a grid of 4 square-shaped boxes for our collage.
Step 2: Drag and drop your images from your Image Manager into the current cells: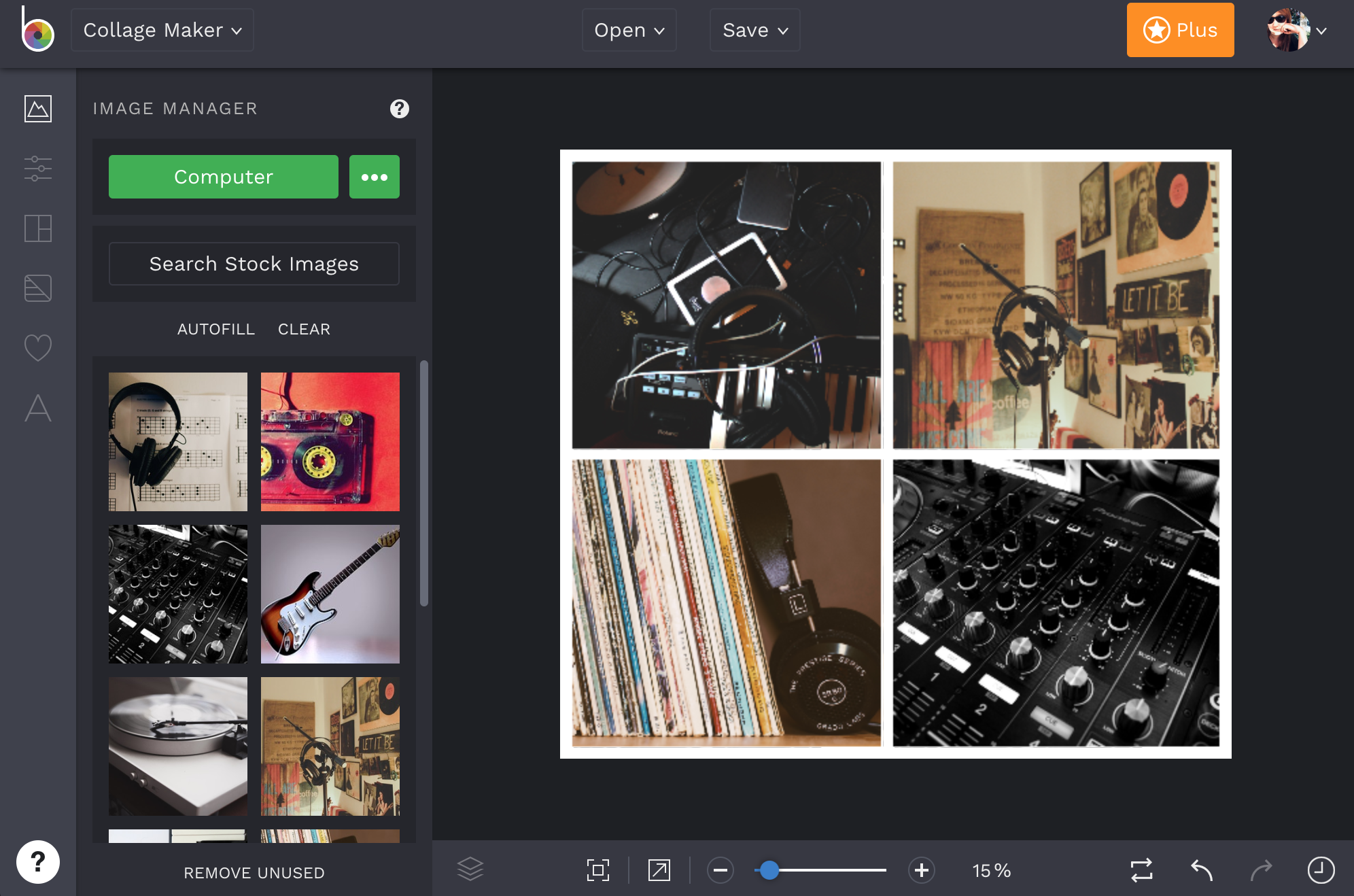 Step 3: To add extra cells into your current grid, click on the image you want to add from the Image Manager and drag it over the grid.
As you drag the image around your grid, you'll see insert points appear in the form of an outlined rectangle. Use them as a guide to add in your next image.
Once you've lined up the insert points with where you want to place the new cell, release the image to see it populate: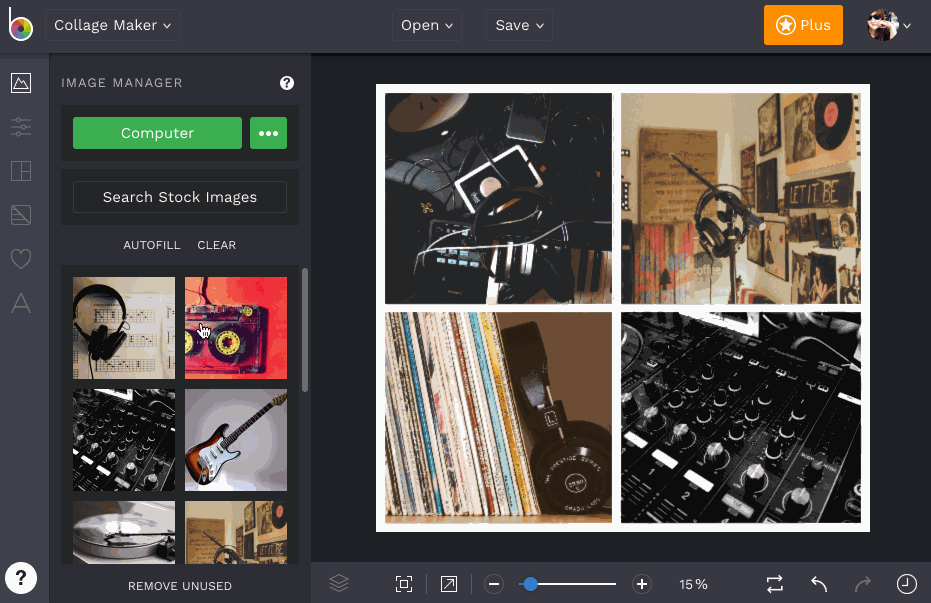 You'll see the dashed lines move around depending where you hover, so make sure to line them up with where you want to add the new cell.
If you want to replace an image in the grid, wait until you see the highlight overlay over the full cell to replace the current image with the one you have selected.
Step 4: Once you've released the image, it'll fit it into the current canvas but not necessarily with the dimensions you want. Say you want to have all the cells be square, but the new cell is coming in rectangular.
Hover around the edge of the canvas and you'll see a few lines appear around the main canvas area. Click on those and drag them around to adjust the dimensions of the canvas, and get the results you're looking for: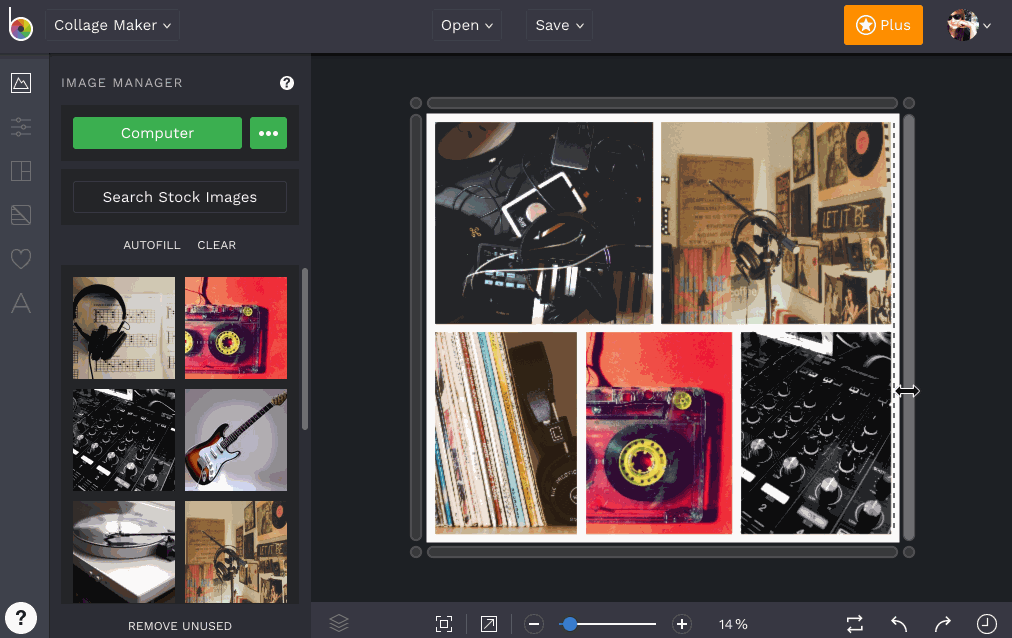 Step 5: Go ahead and add a few more cells in if you want! You can go from a 4-square grid to an 8-square grid with just a few clicks: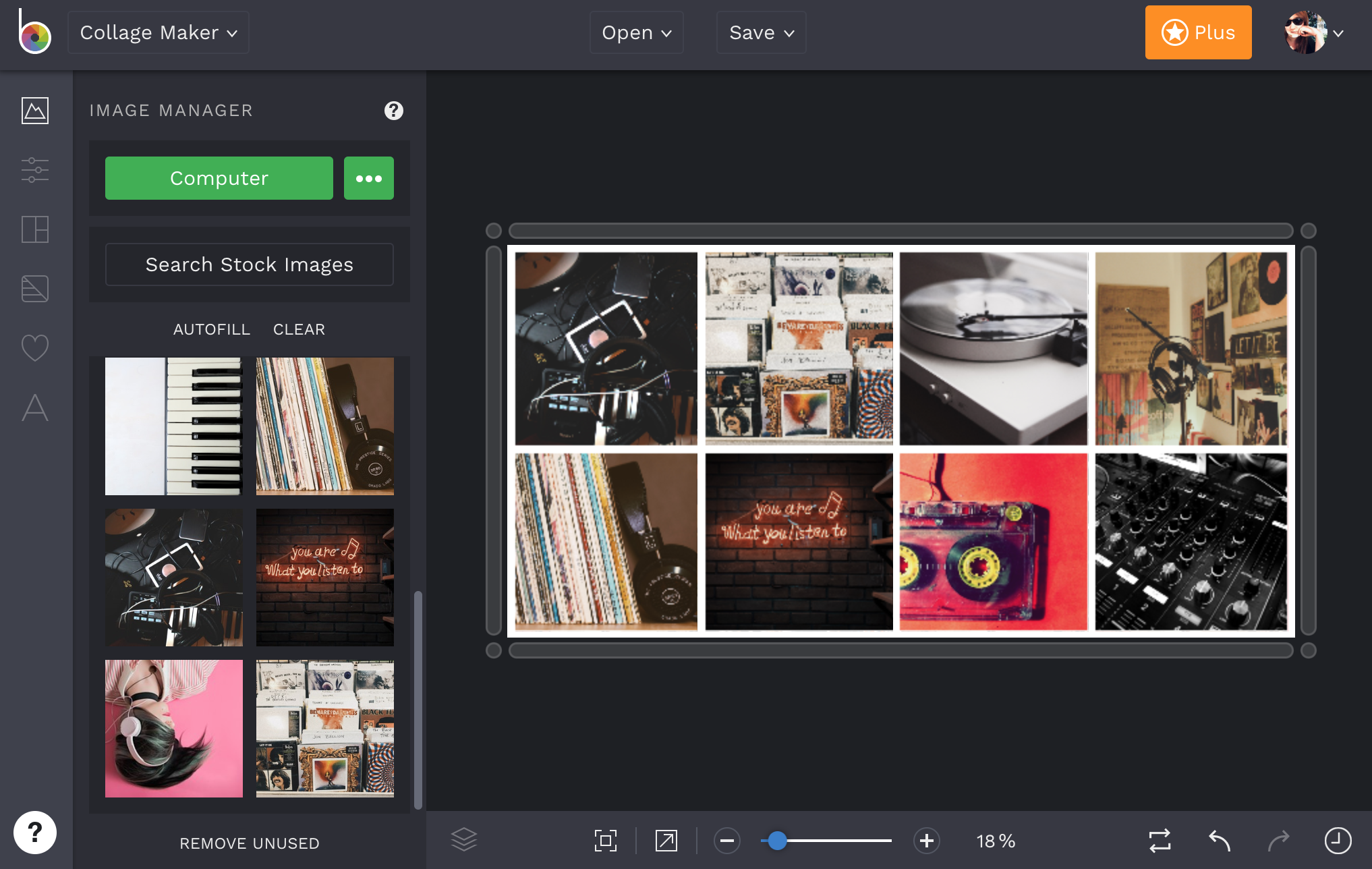 And there you have it! Now you just need to save your project to share it with the world!