Using Replace Color Tool, you can change one color for another, with just a few clicks!
Step 1: Upload an image into the Photo Editor.
Step 2: Click on Replace Color from the Edit menu on the left.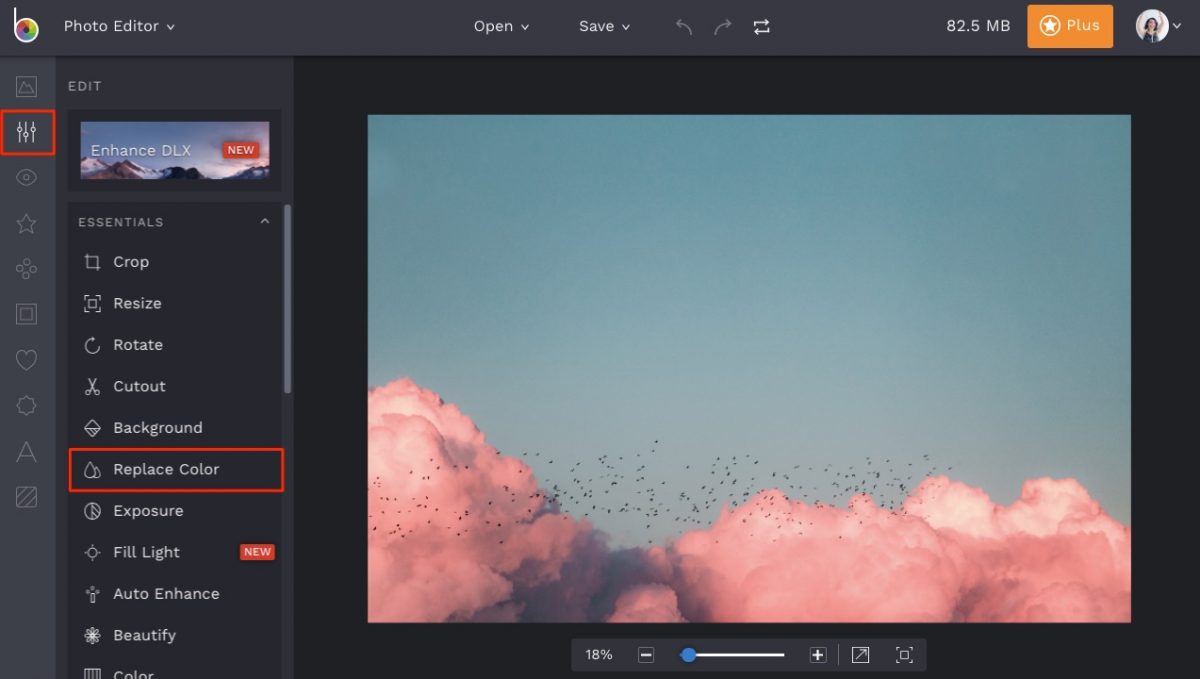 Step 3: Click on the box next to Source Color and use the eyedropper tool to select any of the colors in your image.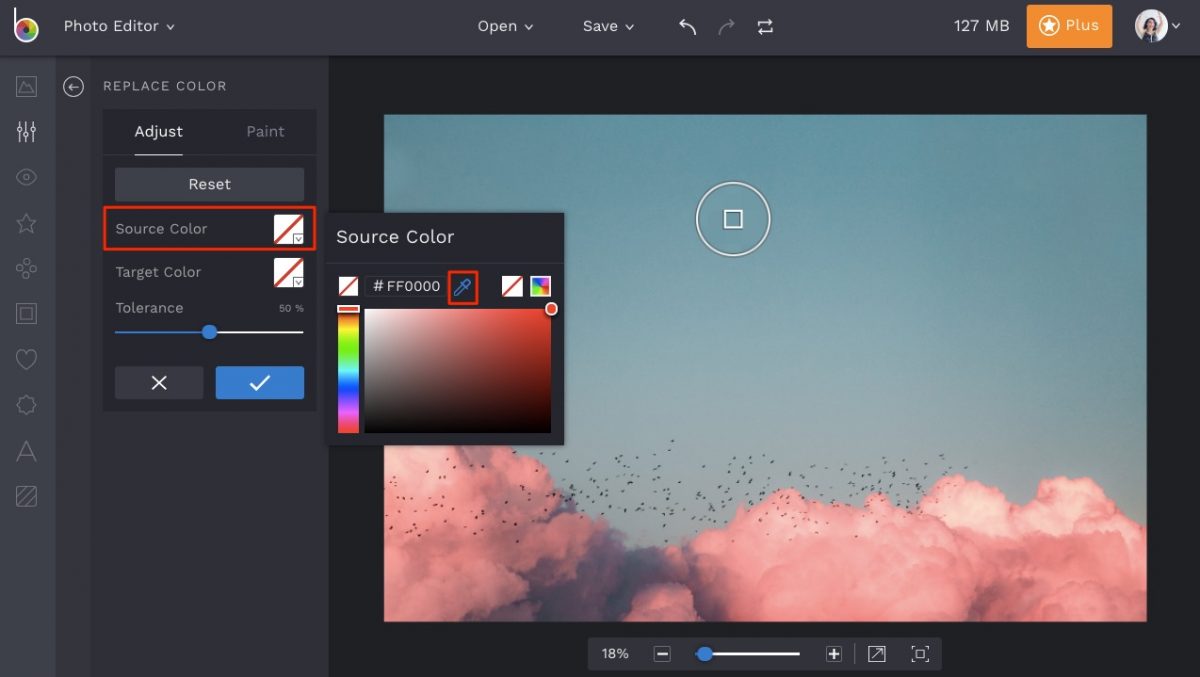 Pro Tip:
You can use the Tolerance slider to increase or decrease the sensitivity of the color you're replacing. If you want to keep the transparent background, click on the blue checkmark to confirm it.
Step 4: To replace the Source Color with a new hue, click the box next to Target Color. When the Color Picker appears, you can use the eyedropper tool to select a color that's already within your image or select any color by clicking and dragging the blue circle within the Color Picker.
Pro Tip:
If there are some areas of your photo that you don't want to replace, click on the Erase tad (formerly known as Paint) next to the Adjust tab. Adjust the Brush Size accordingly, then erase over those areas with your cursor to remove the transparency.
Step 5: When you're finished, click the blue checkmark to apply.