By adjusting red, green and blue color channels within your image, you can restore or enhance colors or switch to black and white to increase contrast and density.
The Color Mixer tool can quickly change the color profile of an image. If you have an image that's too warm and you want cooled down, or you want to make a custom photo filter to apply a signature look, the Color Mixer is a great option.
You can use the Color Mixer for cross processing, which is how filters are created for apps like Instagram. By crossing several different color channels, you can get unique effects that create specific moods or aesthetics.
Step 2: Go to the Edit menu then choose Color Mixer under the Miscellaneous section.
Step 3: Move the color adjustment sliders to see how they adjust the color profile of the image you're working on.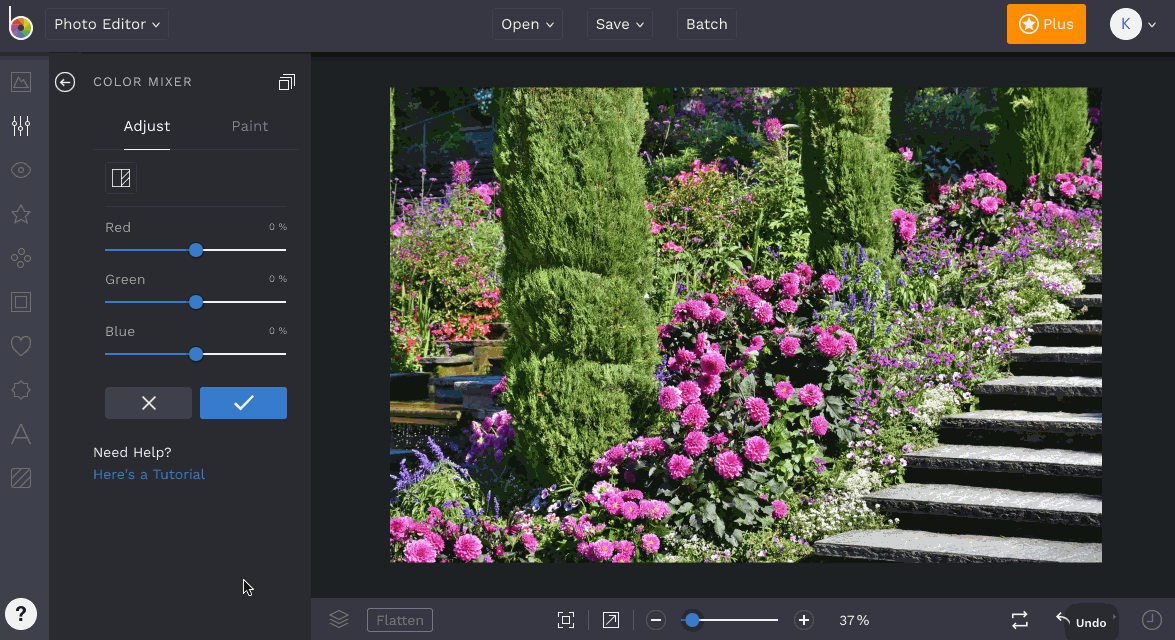 Step 4: Click the 'Black & White' card icon under the 'Adjust' panel to turn your image into a greyscale. Then use the same color adjustment sliders to change the value of the black and white areas.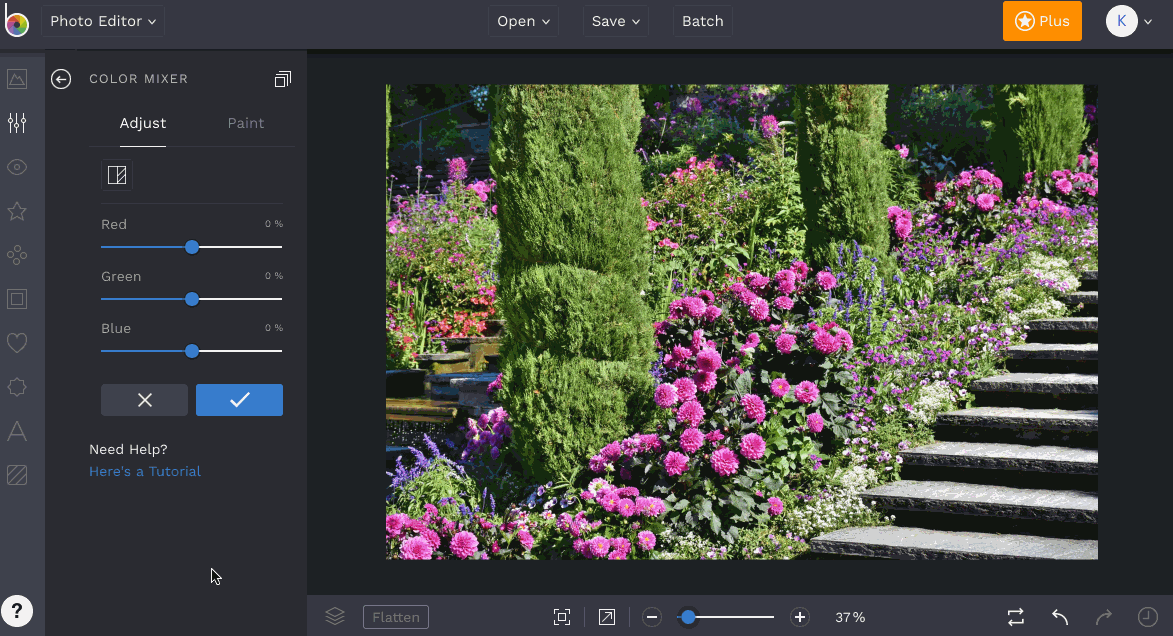 Step 5: If you only want to add the effect to certain parts of the image, click on the 'Paint' tab and use the paintbrush tool to select where you want it adjusted.