How Do I Add My Fonts To BeFunky?
We've made an update to our Text Tool that has merged the "Ours" and "Yours" sections into a single unified list. This new Text Tool can now automatically discover many of the fonts already on your computer! However, every so often there will be a couple fonts that will not appear automatically. This is an easy fix! Here's how to add a font from your computer to the BeFunky Text Tool:
1.) Head into the BeFunky Text Tool and select the Add Text button
2.) In the Text Properties box, click the Fonts section, and find the search bar.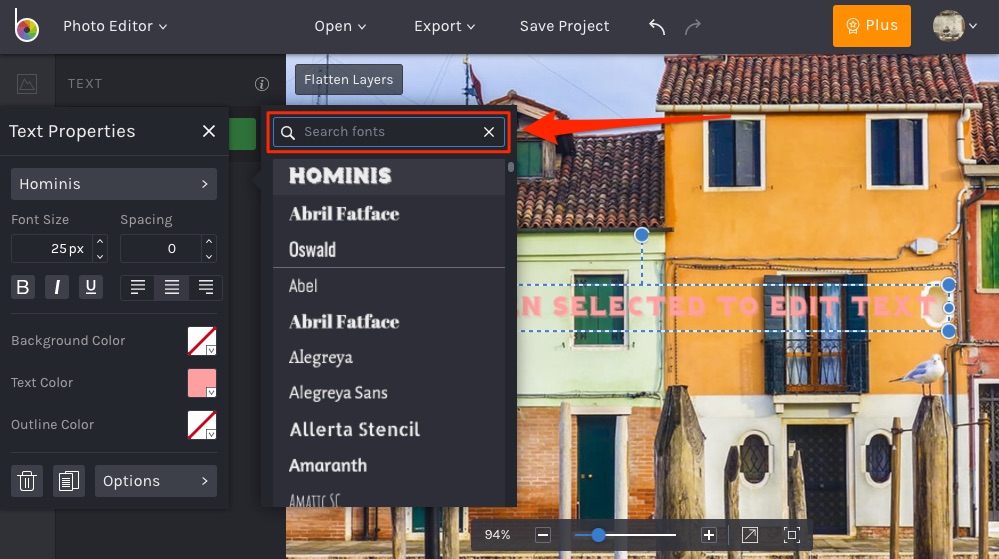 3.) Simply type in the name of the font you're looking for to add it to the list.
**Be sure to type the font name in its entirety, spelled correctly**  
Here's a video to walk you through the process:
*Once you add a font to the list, our text tool will remember it whenever you log in!*
Click Here if You Don't Know The Name Of The Font You're Looking For
*We cannot guarantee that all fonts will function from within BeFunky, as they are made by a third party*