BeFunky's Background Removal tool automatically detects the prominent subjects of your image and removes the background surrounding them. This allows you to easily swap out backgrounds, make image composites or clean up product photos in just a few clicks. Follow along to see this powerful tool in action.
Step 1: In the Photo Editor, go to the Edit menu and open the Cutout tool.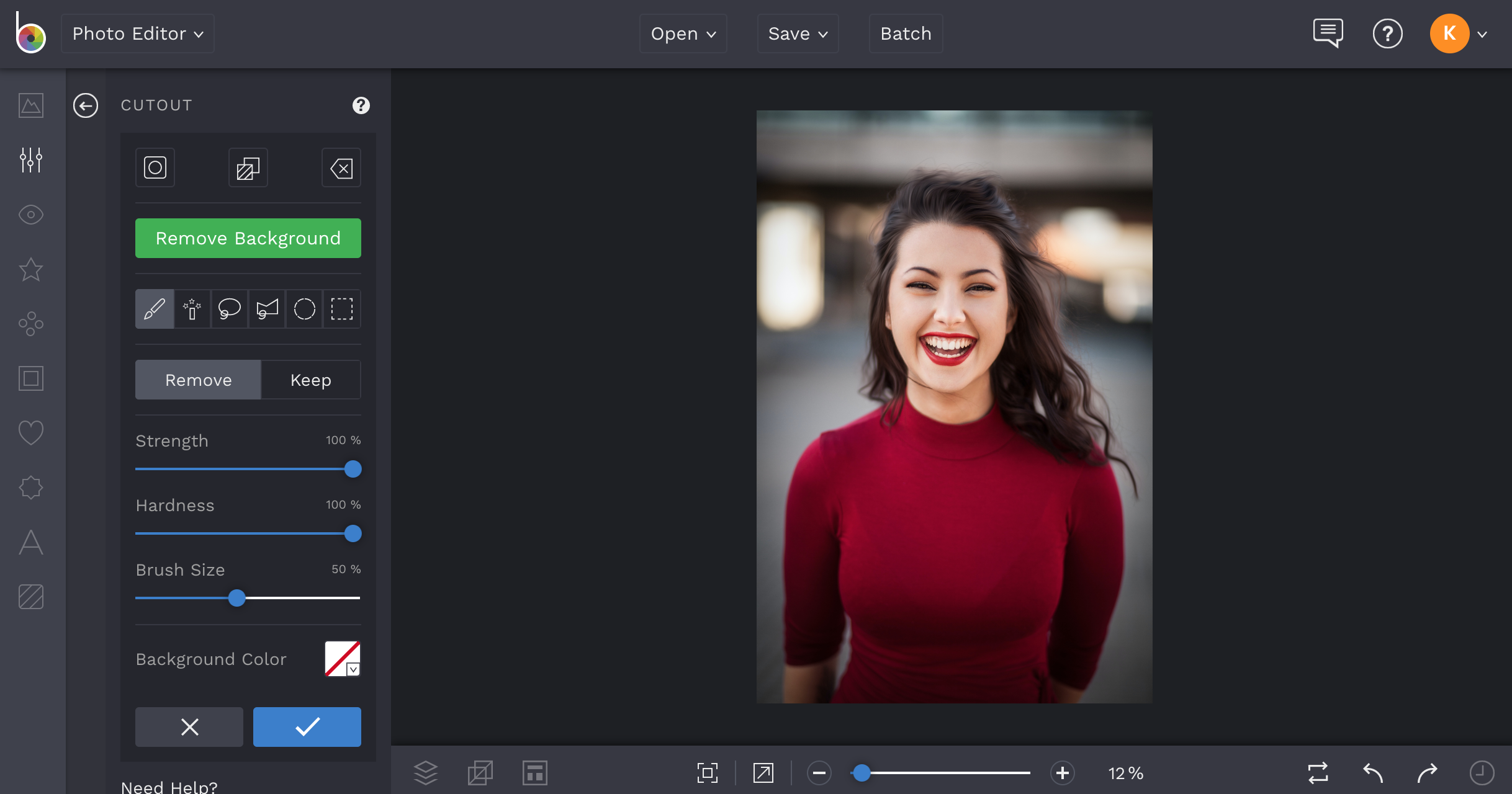 Step 2. Click the green Remove Background button. You'll see a preview of your results with a checkbox option to send us feedback on how the background removal worked with your image.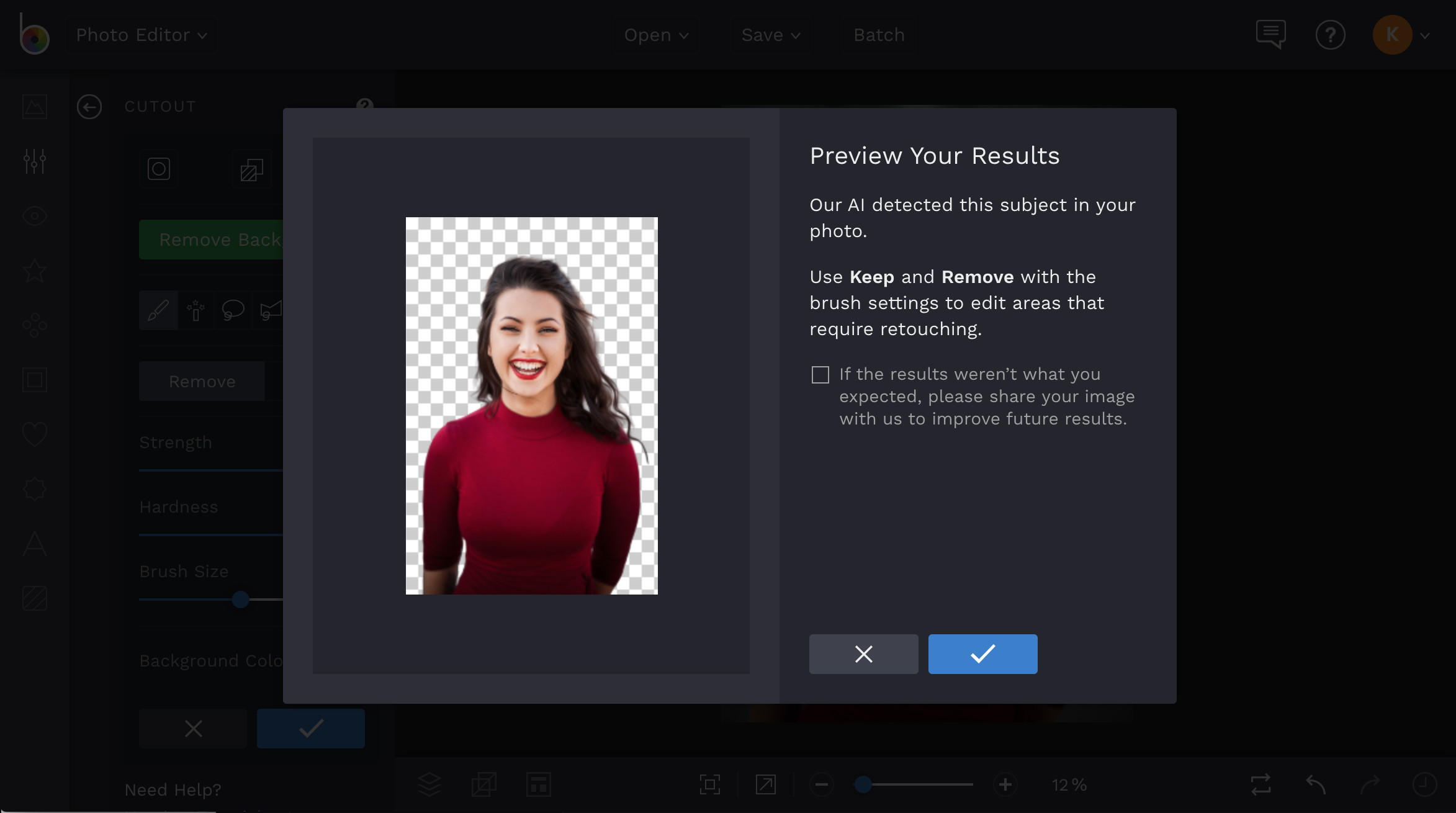 Step 3. Click the blue OK button to populate your results on the canvas.
If you find Background Removal missed anything, use one of Cutout's selection tools like Paint brush to edit areas that need touching up. Switch between the Remove and Keep buttons in the brush settings to remove parts that were missed or add back areas that were removed.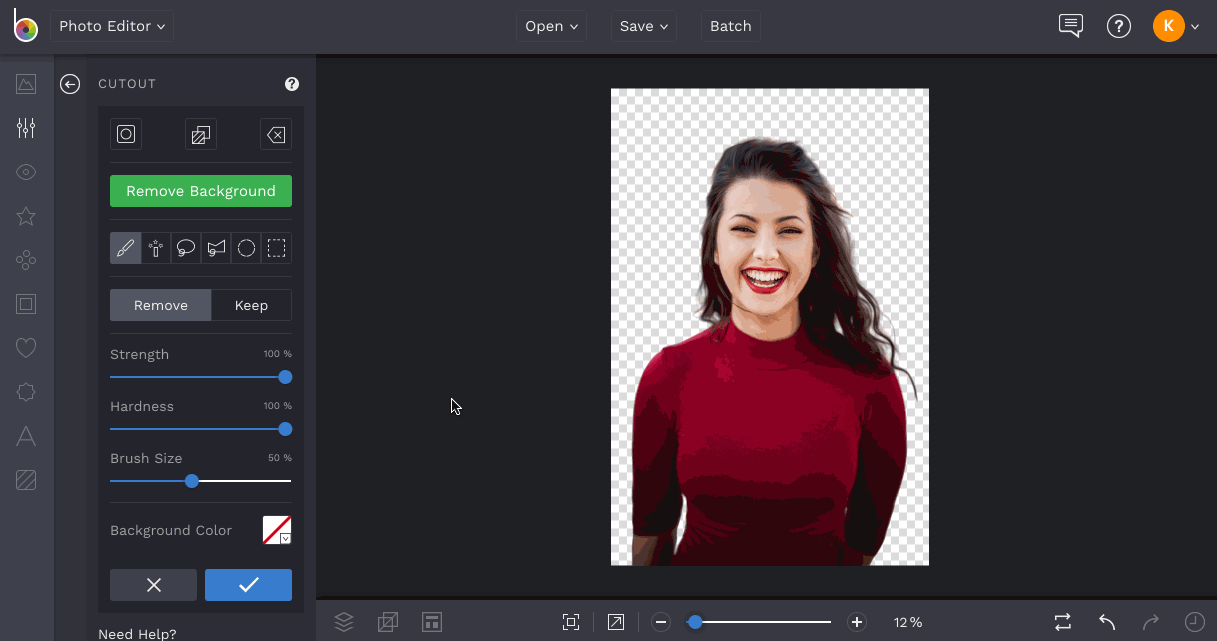 At the top of the Cutout panel you'll see some options as well:
The Show/Hide Mask button shows you the mask for your subject selection.
The Invert Selection button inverts your selection to the background only with no subject.
The Reset button resets your image back to the original.
Step 4 (optional): If you want to add a new background color instead of a transparent background, click the Background Color selection box and choose a new background color for your subject.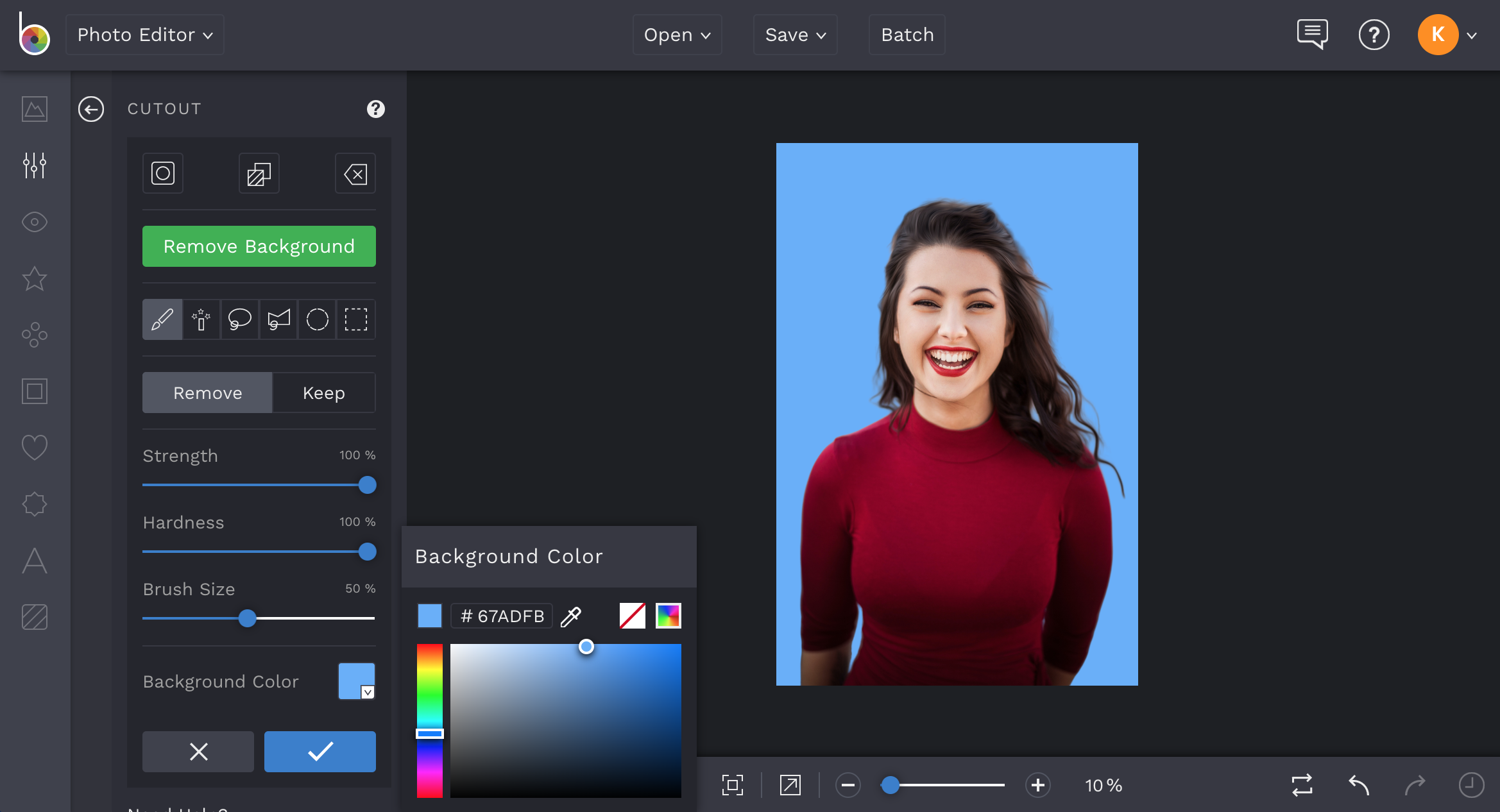 Step 5. Click the blue checkmark to apply the Background Remover to your image. Choose if you want to Trim Transparency around your image or Export as Layer. Exporting as a layer will create a new layer with your cutout in your Image Manager.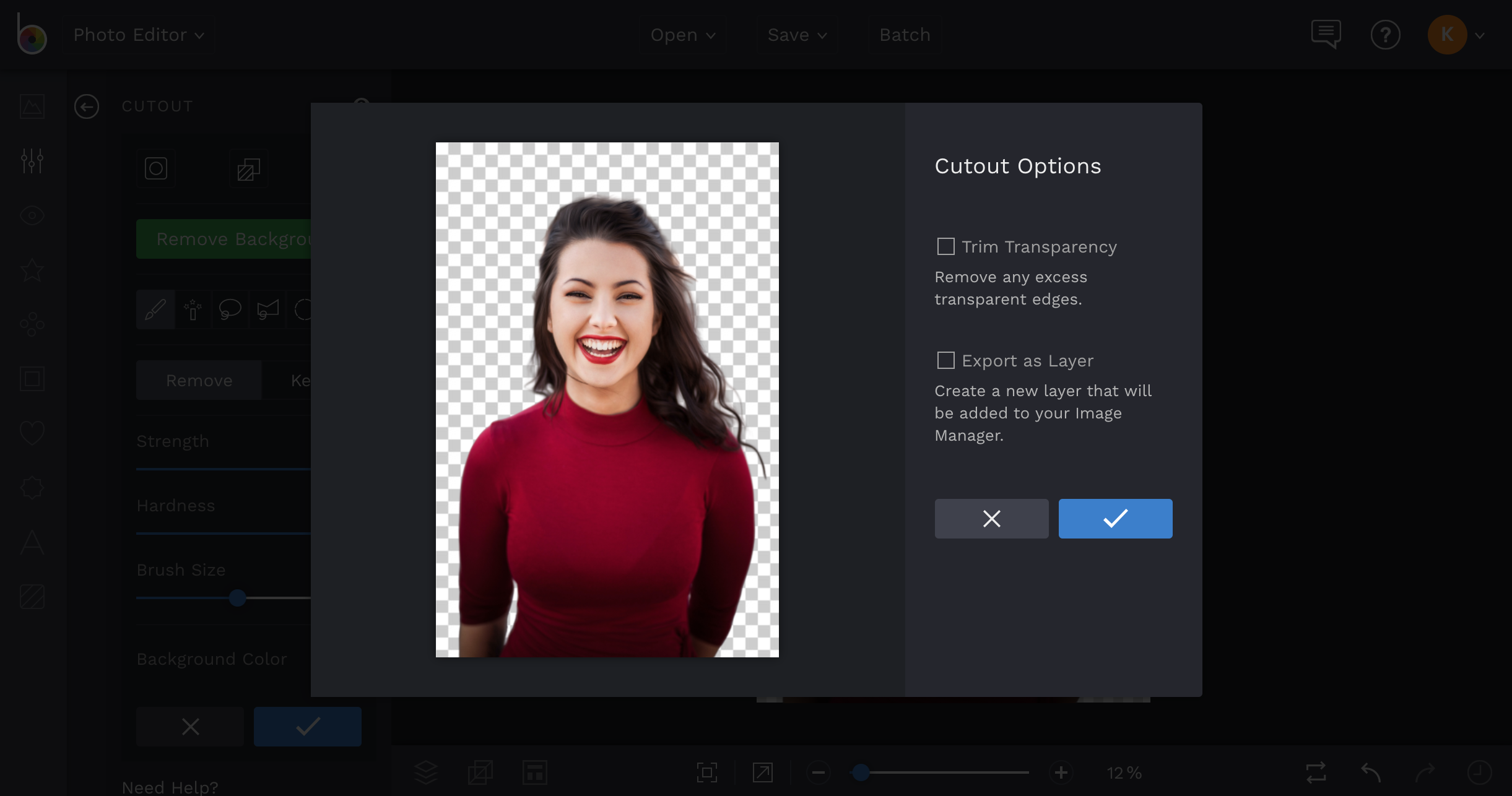 Step 6: Click the blue checkmark in the Cutout Options panel.