Our Graphic Designer offers thousands of customizable templates for your needs. However, you can also start a new Graphic Designer project with a totally blank canvas.
When you open the Graphic Designer you'll first be taken to our Template Library. To get started, click on the Blank Canvas tab at the top of the template selector.
Here you'll see a collection of blank canvas presets for Social Media, Online Advertising and Print, and the option to create a custom canvas. These canvases have been preset with dimensions perfect for their respective mediums. Click on any preset to populate it as your canvas.
Custom Canvas:
If you have custom dimensions you'd like to start with, add your Width and Height pixel numbers into their respective boxes and click Create to populate it on your canvas.
Social Media:
We currently have presets for Facebook, Instagram, Pinterest, YouTube and Etsy, as well as presentation outlines.
Online Advertising:
Choose a blank canvas with preset dimensions for many different types of online ads. Facebook, leaderboards, rectangles, half pages and leaderboards are all ready to go.
Print:
Check out presets in a variety of print dimensions, like business cards, postcards, greeting cards and more. Keep in mind you may want to Save as a PDF if you're planning on printing your project.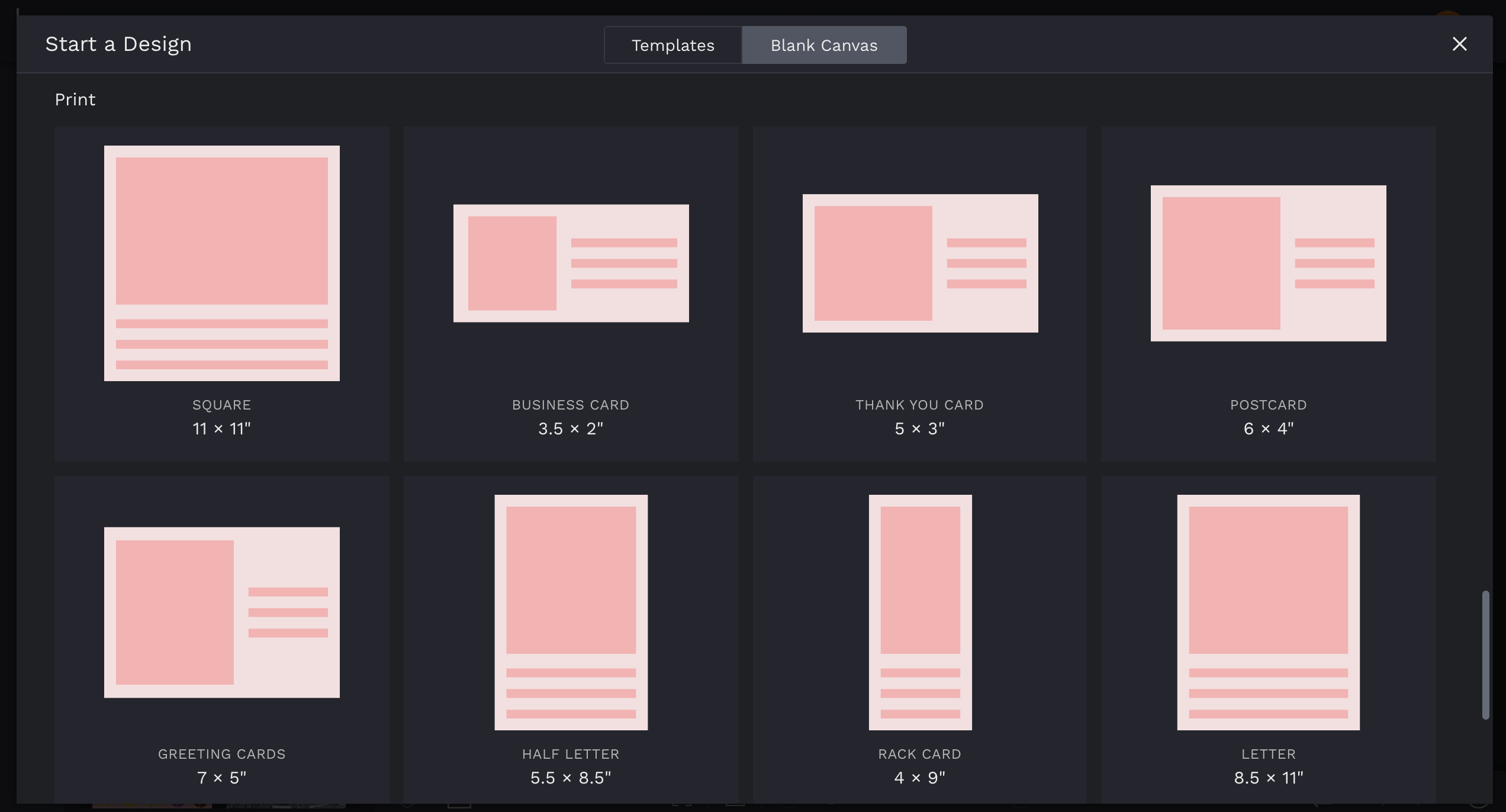 If you want to stop your project to work on it later, make sure to Save as a Project to keep all your project layers intact.