When working with a template in our Graphic Designer, you may need to resize the template dimensions. To do this, go to the Customize menu and click Resize Template. You'll see the current dimensions of the template listed below.
Here you'll see options to resize from a Template Size preset. Click the drop-down menu to select a preset, then click Resize to apply.
You can also custom resize the template by adding in your own pixel Width and Height. You may want to choose only one of these, and keep Lock Aspect Ratio checked to make sure the aspect ratio does not get warped.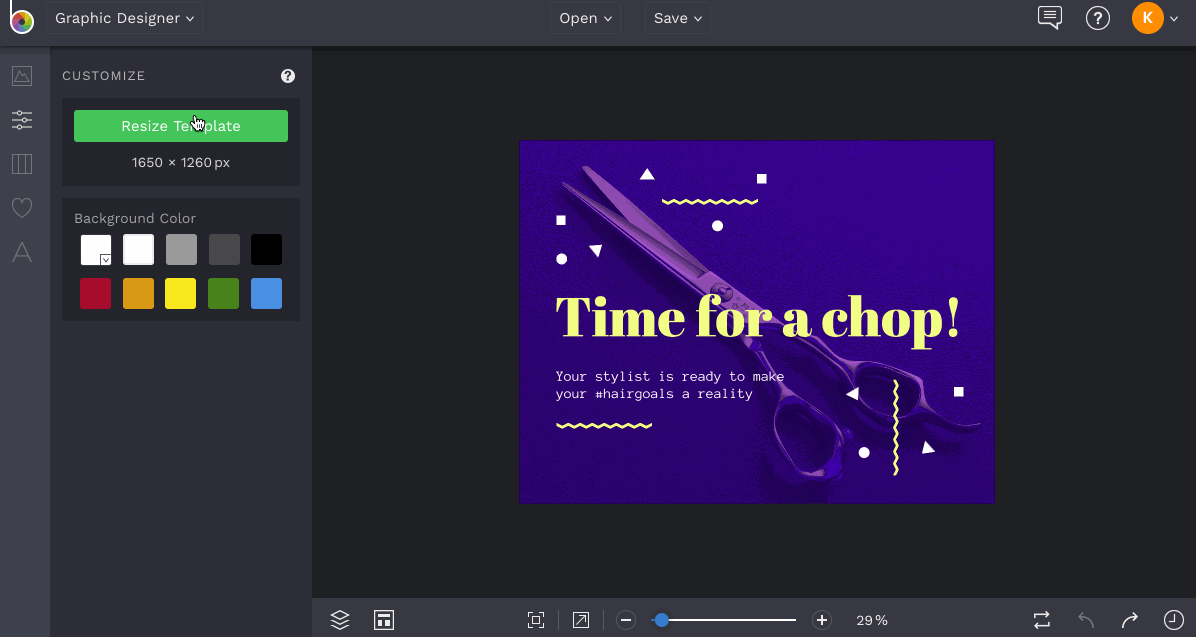 You'll also have the option to Smart Resize which will attempt to resize all of the graphic and layer elements of your image in-line with the template resize.
If you don't select Smart Resize, only the background layer will change. Layers, text and graphics will need to be separately resized after the background is set.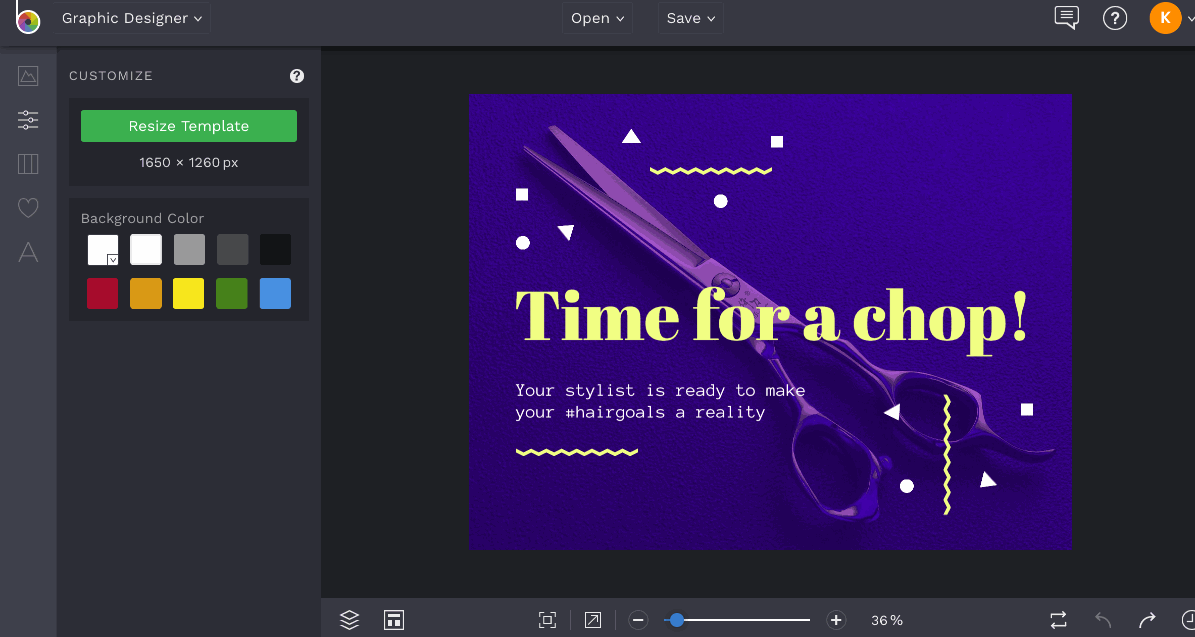 If you have very precise layer specifications within your design, you may want to manually resize your layers and graphic elements to keep them consistent.