The images we use in our Templates are simply placeholders, you can swap out any image in the template for one of your own.
Step 1: Select the Image Manager tab from the left hand menu.
Step 2: Upload images from your computer (click the Computer button), or import from BeFunky and Facebook (accessed by the three dots next to the Computer button). You can also browse over a million FREE stock images from Pixabay and Unsplash by clicking the 'Search Stock Images' button.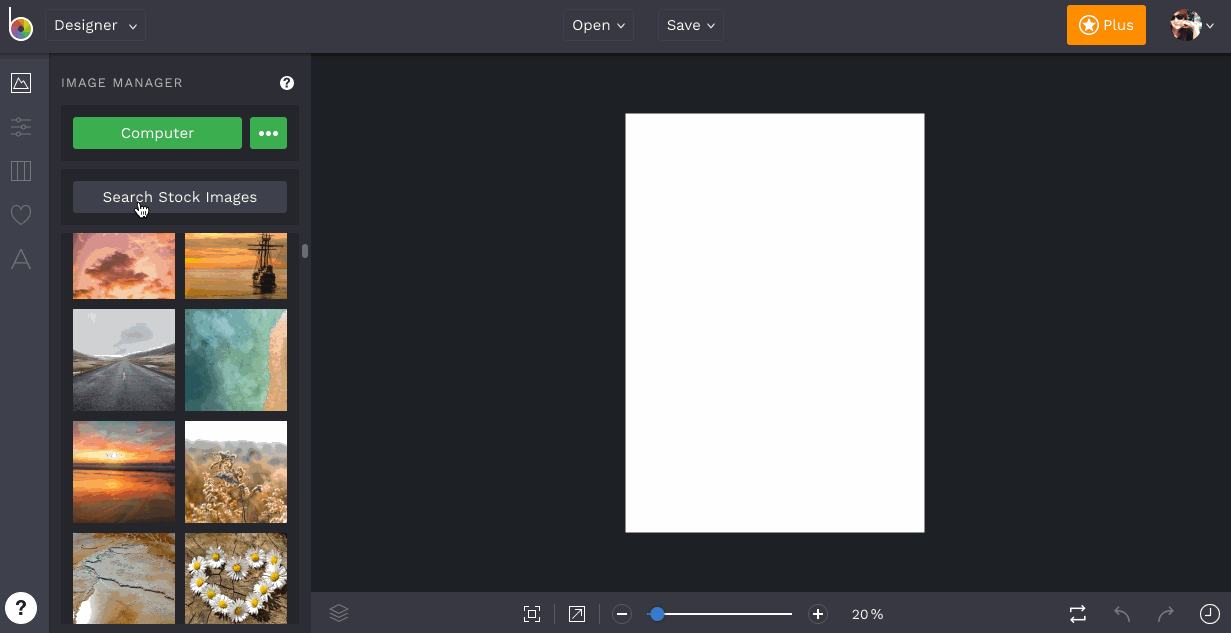 Step 3: Drag any image from your Image Manager over any image in the template, then drop it to replace. If you'd like to add an image as a layer to your template, right click the image in your Image Manager, then click Add as Layer.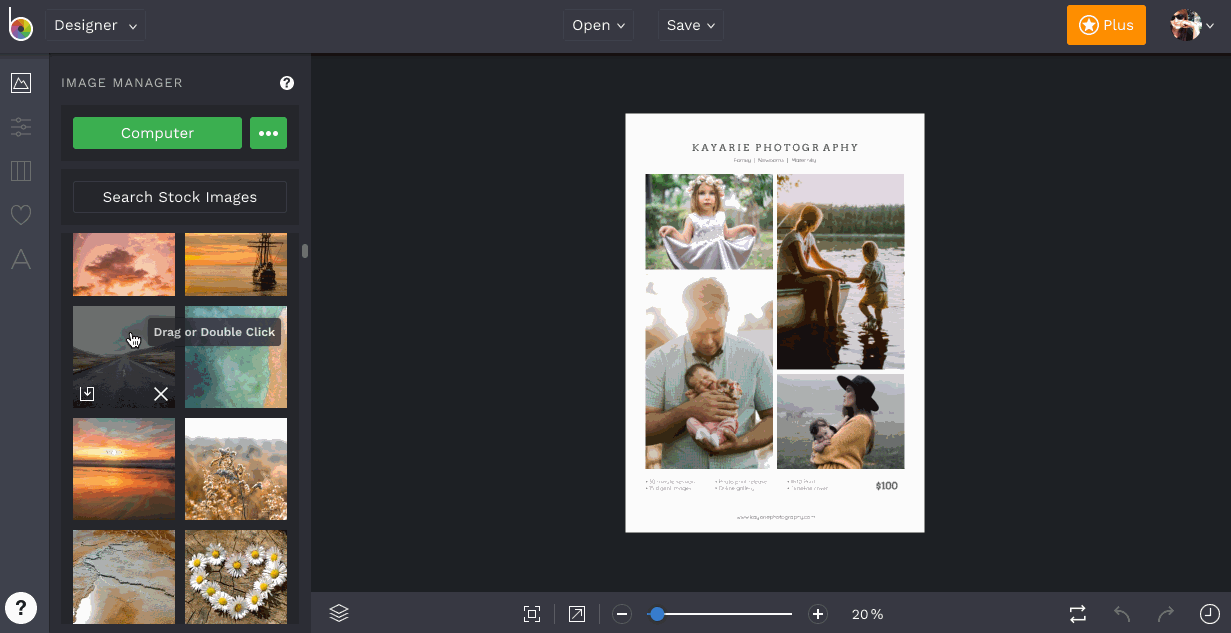 Step 4: Customize your image. Click on the image on the canvas to open the Image Properties window. Here you can make adjustments to your image like adding a color overlay, duplicating, changing the blend mode, or even open the image in the Photo Editor for more in-depth editing.