With our new Auto Enhance tool, you can sharpen colors, balance exposure and give your photography an expert touch, all with a single click. Auto Enhance works particularly well with images that are underexposed and could use some brightening and flair.
Step 1: Open up your Photo Editor and go to the Edit menu, you'll find the Auto Enhance tool.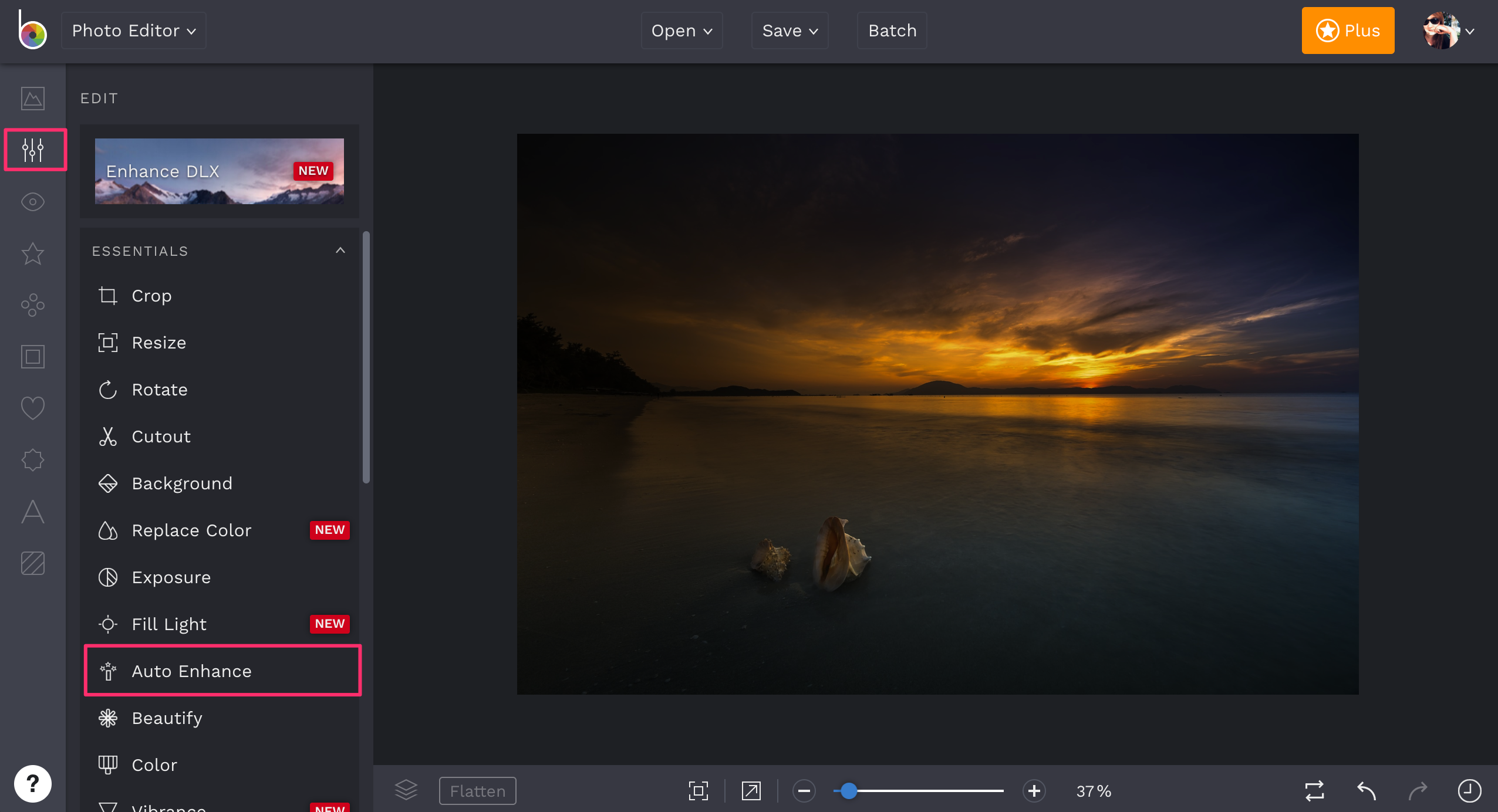 Step 2: Clicking on the Auto Enhance button will automatically brighten up your images. Depending on how under / overexposed it is, use the 'Amount' slider to apply more or less of the effect. Slide downwards to keep the image darker.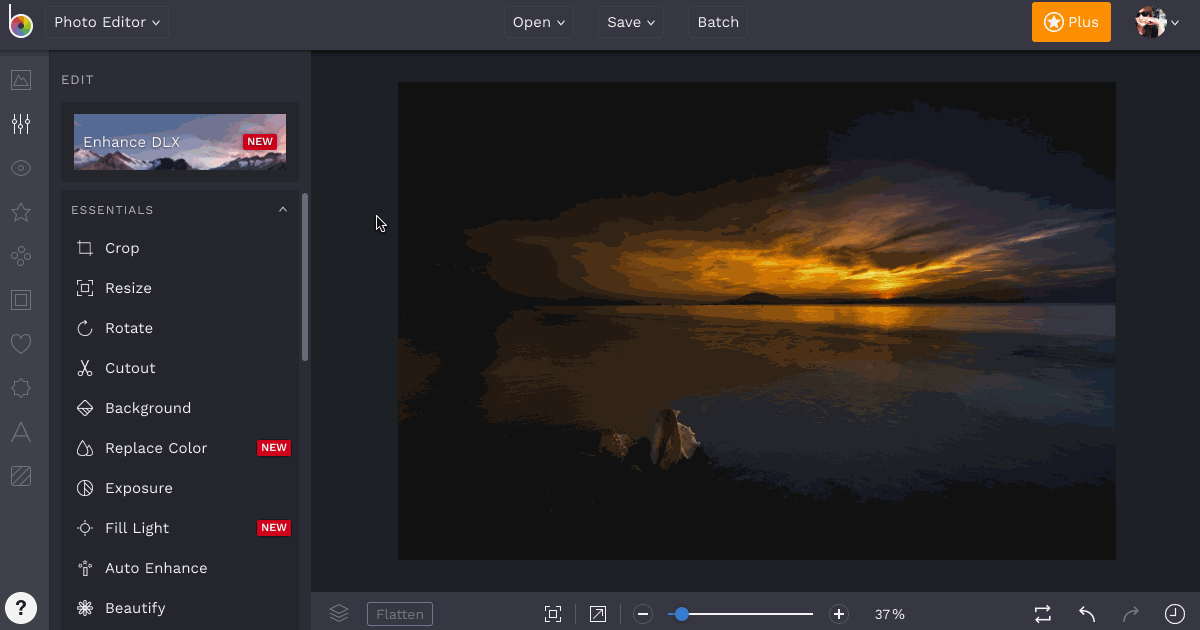 Pro Tip:
Click the Paint panel to use the paintbrush tool and only apply the effect to certain areas of your image.
Final Results: