With just a few clicks you can turn your colorized photo into an artsy black and white scene.
Step 1: Open or upload your image into the Photo Editor.
Step 2: On your side toolbar, click on Effects category.
Step 3: Click on Black & White in your list of Effects.
Step 4: You'll see several different types of Black & White effects. Click through them to see how they style the image: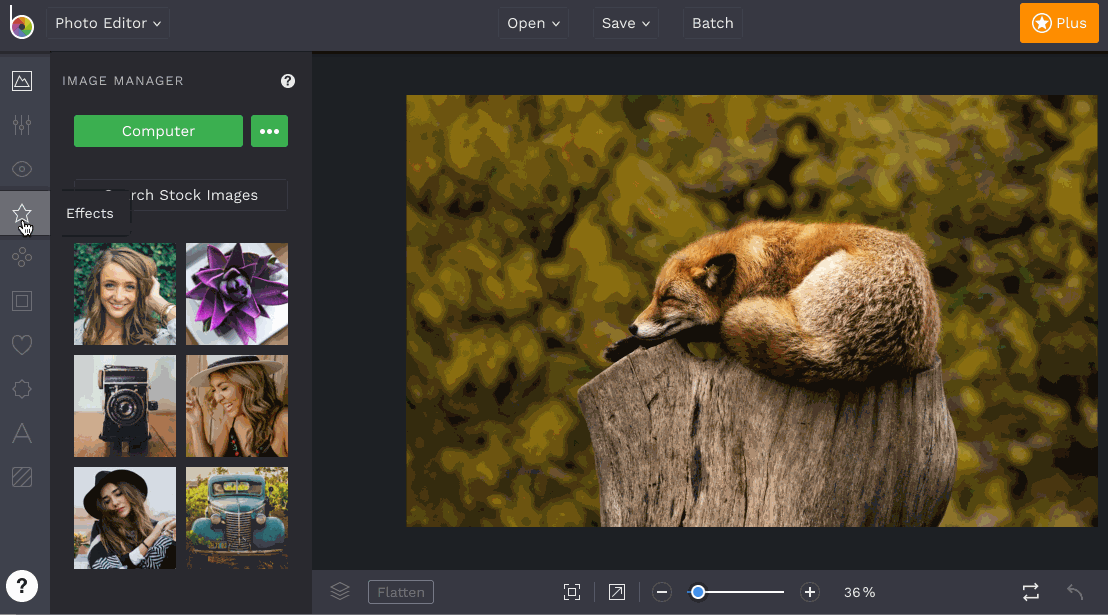 Step 5: Use the adjustment slider on each Black & White variation to change the opacity.
Step 6: Use the Settings button to customize the effect on your image:

6a) Amount - Move this to change the saturation level of the effect
6b) Lighter/Medium/Darker - Some B&W options allow you to add a color overlay
6c) Highlights - Adjust slider to bring up highlights in the image
6d) Shadows - Adjust slider to enhance shadows in the image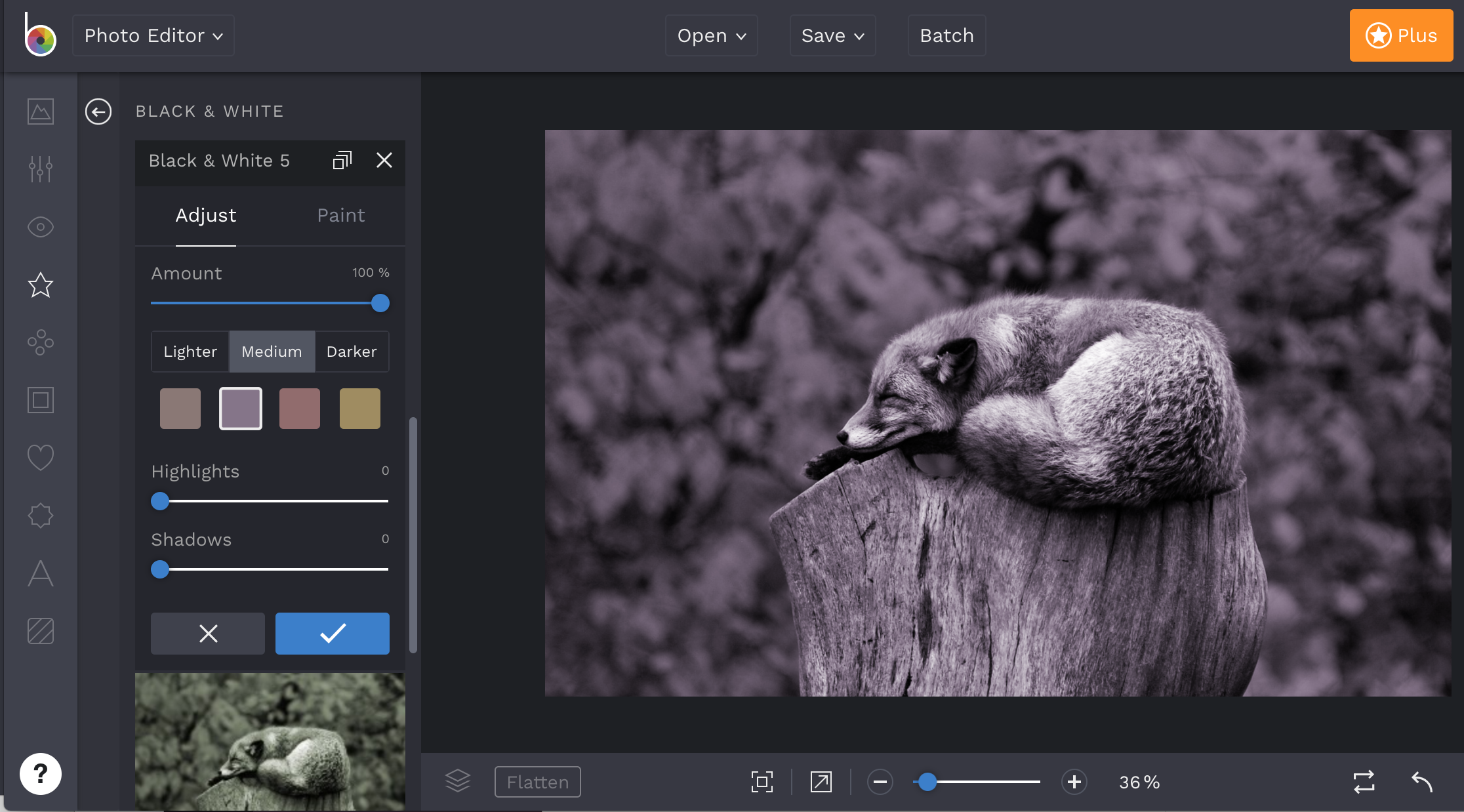 Step 7: Once you're happy with the look you've created, press the blue checkmark to fully apply the effect to your images.