When working in the Collage Maker, you may find yourself needing a tool or effect that's only available in the Photo Editor. Luckily, we've integrated the Collage Maker and Photo Editor together to allow cross platform editing!
Step 1: Select your image in it's cell while in the Collage Maker and click Edit Image.
Step 2: In the Image Properties box, select Open Image in Editor.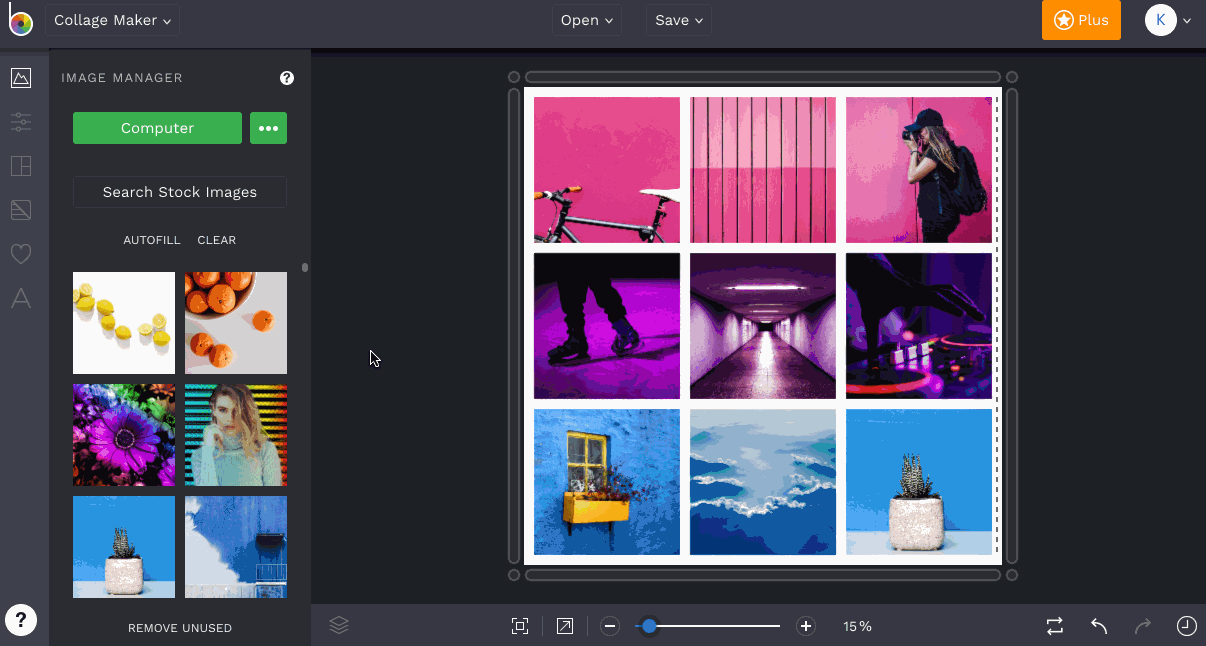 Step 3: You will then be taken into the Photo Editor, where you can make your necessary edits.
Step 4: When you are finished, select Back To Collage Maker in the upper left hand corner. Your collage will now feature your newly edited image, and the edited version will appear in your Image Manager as well.