Our Sharpen tool helps make your photography crystal clear. By enhancing contrast along the edges in your image, it will undo the appearance of blurry lines and bring your pictures back into perfect focus.
Step 1: Start with uploading an image to Photo Editor. Choose the Sharpen tool from the Edit menu on the left side of the screen.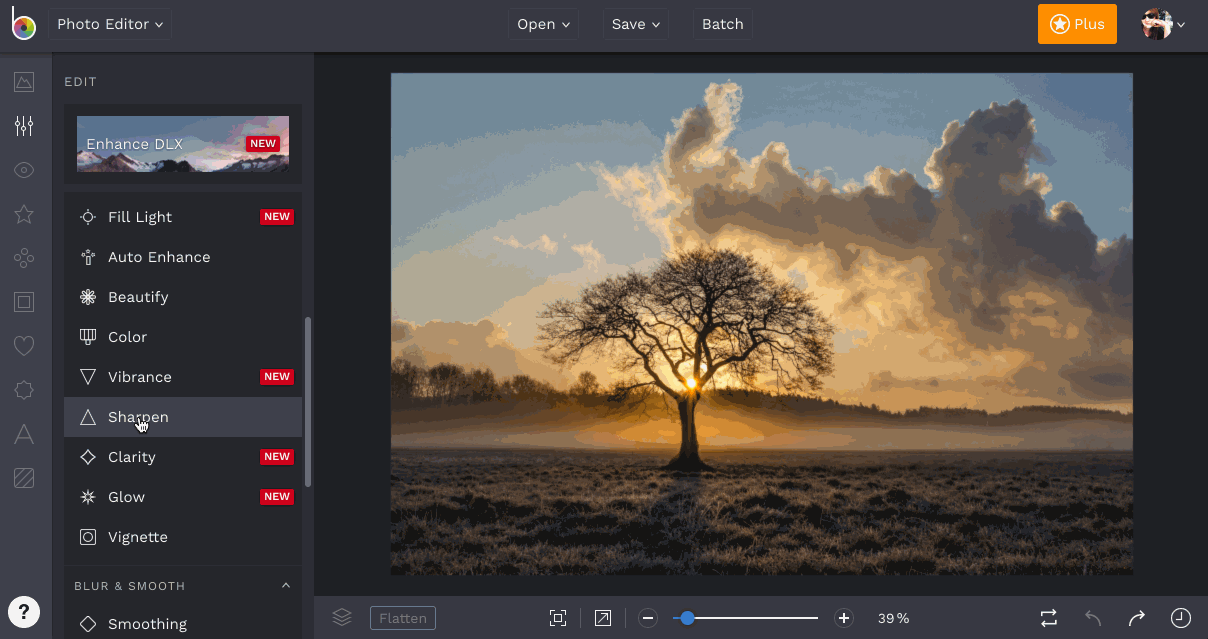 Pro Tip :
It's best to use Sharpen at the end of your editing process, to ensure all aspects of your photos are sharpened evenly.
Step 2: Next, adjust the Amount using the sliding scale.
Step 3: Use the Paint tool to apply Sharpen to only the areas that need it most. Click the Inverse option if you only want to add the effect to certain parts of your image.
Adjust Brush Size to change the surface area you want to cover, Brush Hardness to change the definition of your tool and Brush Strength to control intensity, then use your mouse to apply.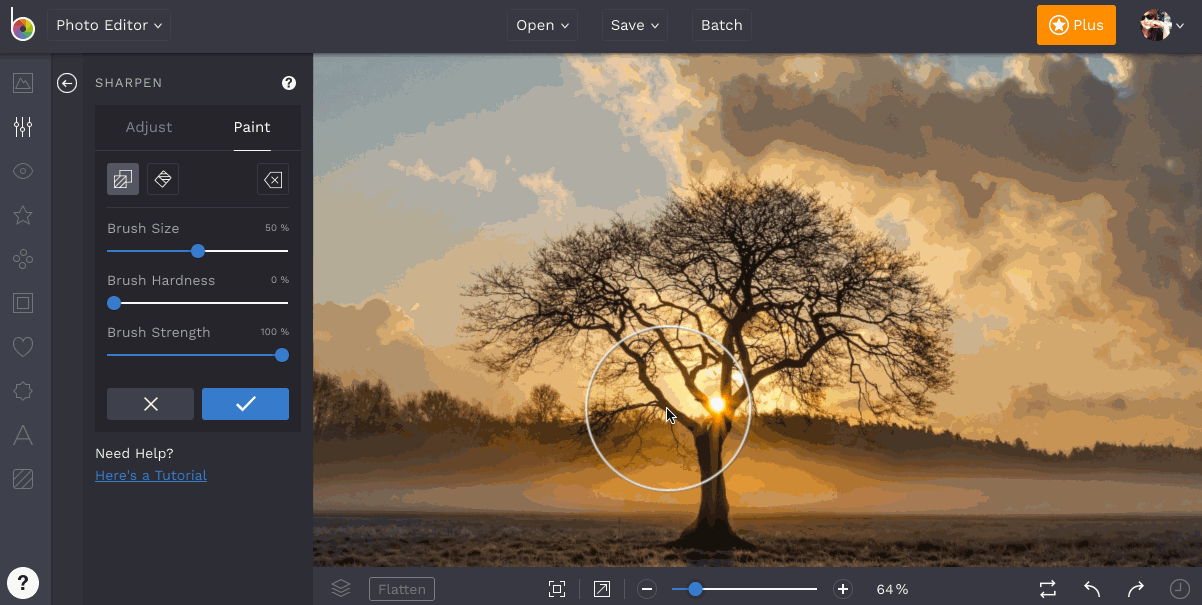 Pro Tip :
If you go overboard with Sharpen, you can always undo your work. The icon with two overlapping squares lets you reverse your sharpening, while the icon to the left of it lets you erase edits.
Final Results: