To give lips a little extra color and flavor, the BeFunky Lipstick tool can give you the subtle enhancement you're looking for!
Step 1: First, upload your photo to the Photo Editor and select Lipstick from the Touch Up section.
Step 2: Next, you're going to want to choose a color that suits your lips. Once you do, adjust Strength, Brush Size, and Hardness.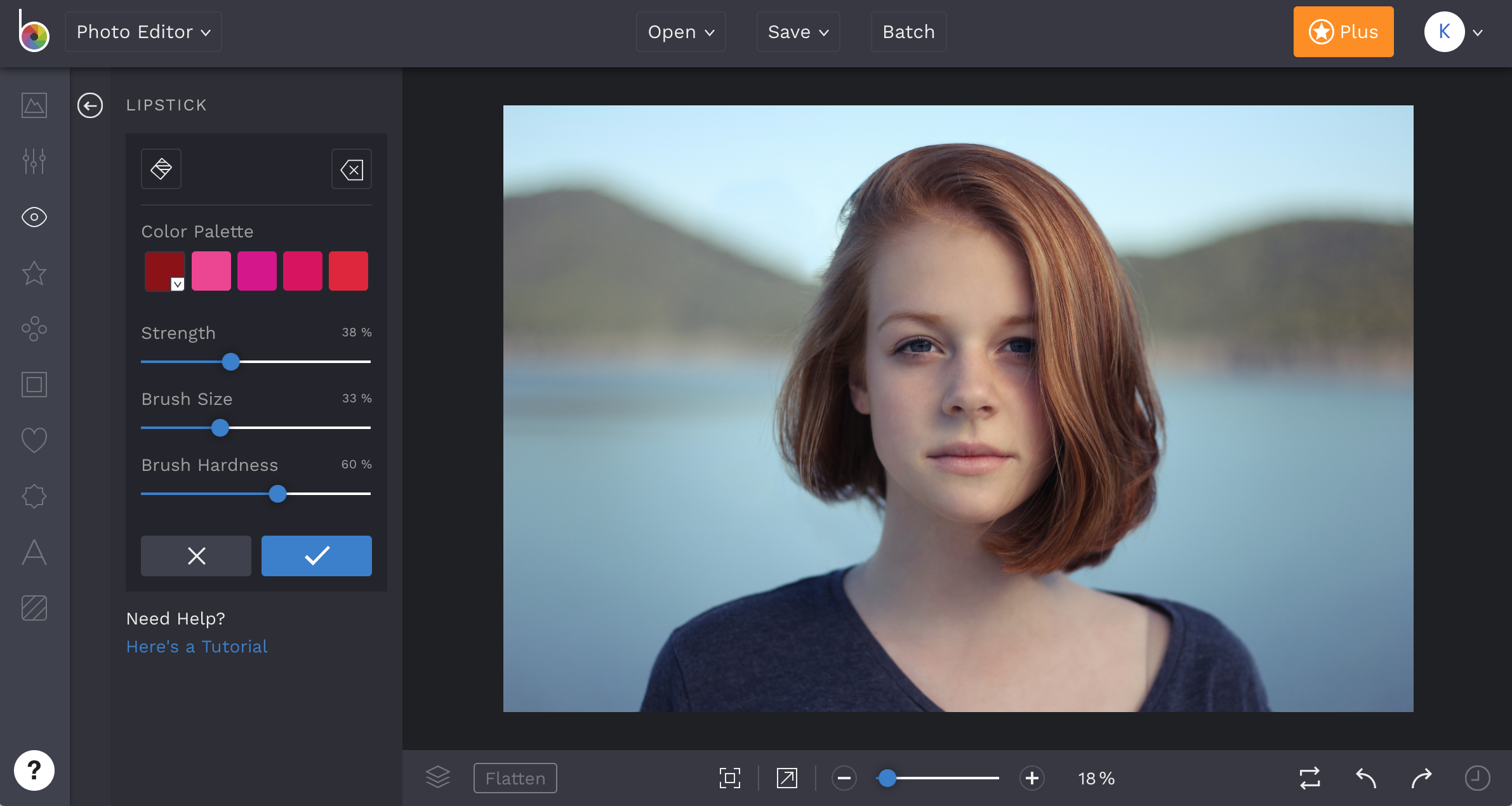 Pro Tip :
You can change your color at any time by choosing a new one from the Color Palette. Strength can also be adjusted at anytime - adjust the slider to your desired intensity.
Step 3: Zoom in on your photo, then click and drag your mouse to 'paint' on the lipstick.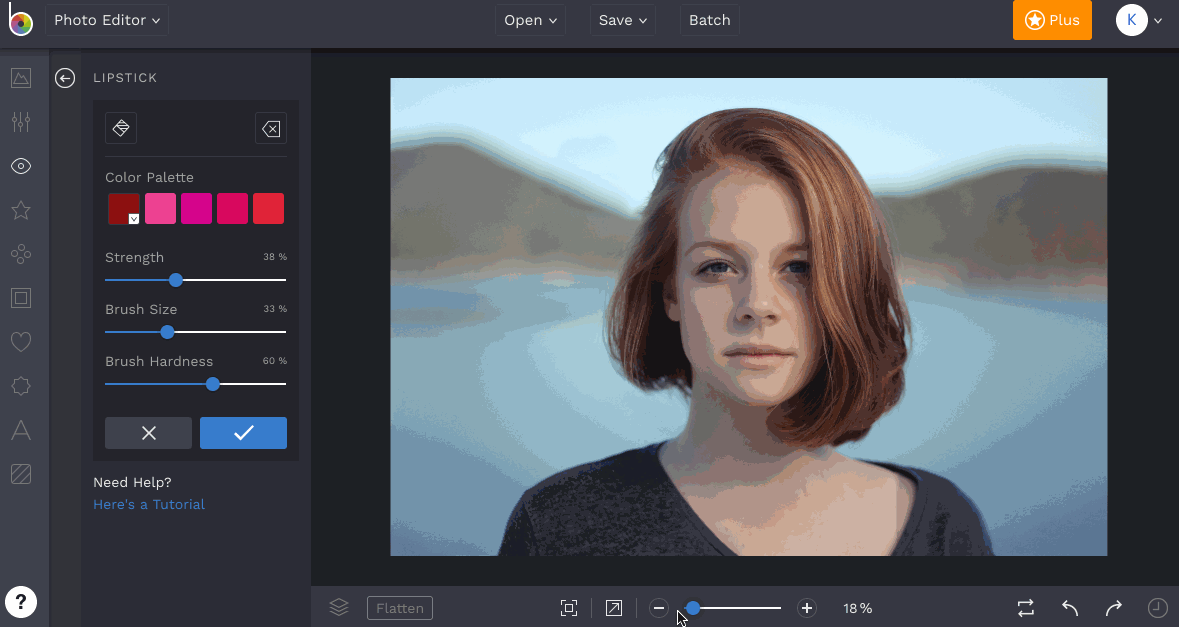 Step 4: When your your lips are lush and full of color, click the blue checkmark to apply the effect. Thats it!
Looking for more inspiration? Check out our blog post: