The Clone Tool can help remove unwanted elements from your image by sampling similar areas of the same image. Follow along to see Clone Tool in action.
Step 1: To get started, upload your photo to BeFunky. Then go into the Touch Up tools and select Clone.
Step 2: Next, adjust Brush Size and Hardness. Brush Size determines the surface area of your Clone Tool, while Brush Hardness determines how soft the outlines of your edits will be. Lower hardness will give a feathered appearance.
Step 3: Click the Source Selection button and a target will appear. Use it to choose the source area that you want to clone.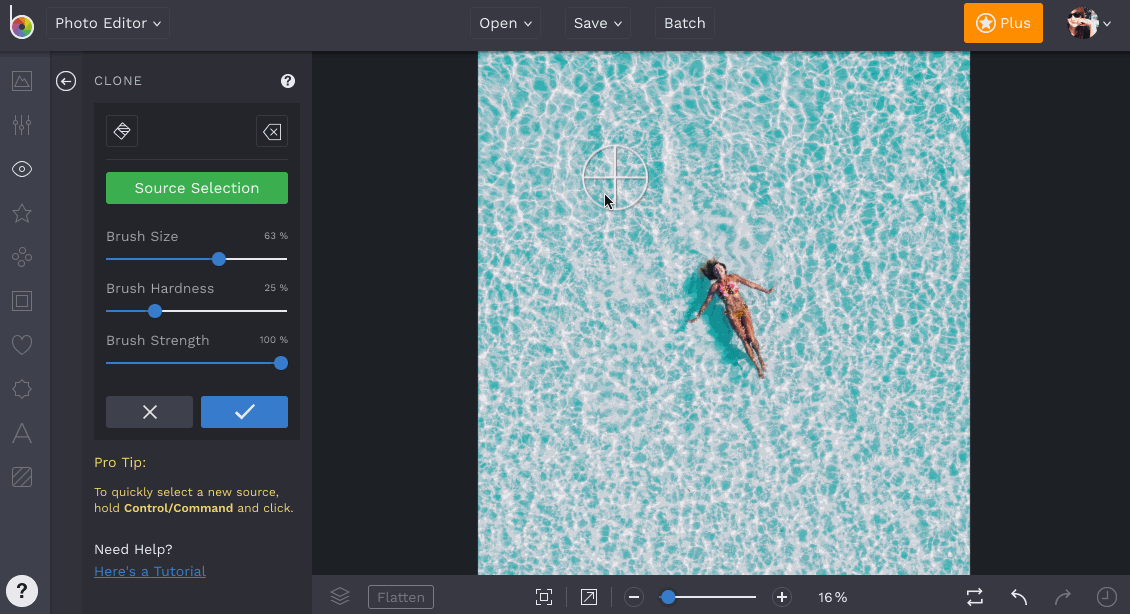 Step 4: Click and drag your mouse to 'paint' over the object you want to remove. After you select your source, a second circle will appear. Align it vertically with your target, and click the mouse to recreate your source area. You may need to move your source selection as you work.
Pro Tip:
Click Source Selection button to set a new target, or press Command on your keyboard and click to quickly set a new source while you're working.
Step 5: When you're satisfied, click the blue checkmark to apply the effect and you're done!
Looking for more inspiration? Check out our post: