How Do I Cancel My BeFunky Plus Subscription?
You can cancel your Plus subscription anytime from your 'My Account' page of your BeFunky profile.
1.) You'll find the 'Account' option by hovering over your avatar in the upper right corner after you login to your account.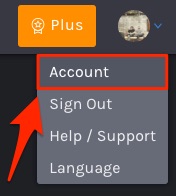 2.) After opening your account page, select 'Cancel My Subscription.' 
3.) After clicking the 'Cancel My Subscription' link, a secondary pop-up box will appear, allowing you to confirm your cancellation (which if you do decide to cancel, we're sorry to see you go!)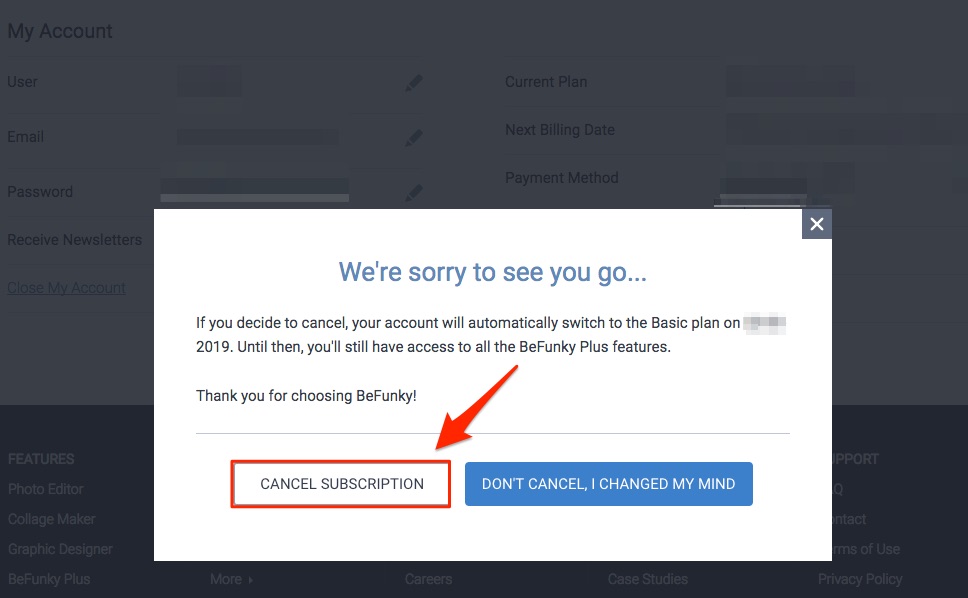 PayPal Users
Canceling a subscription with PayPal is a two part process. This is unavoidable because of how PayPal subscriptions are set up. You must first cancel the subscription from your 'My Account' page and then you will be redirected to PayPal.
Once you are on PayPal you can follow these steps to cancel your subscription:
Log in to your PayPal account.

Click the Profile icon next to "Log out

."

Click

Preapproved Payments

.

Select the payment, and then click Cancel.
After you cancel, you'll still be able to use your BeFunky Plus account until the end of your billing period.
*Please note that we no longer accept PayPal*
Having issues? Please contact us here.