What are Photo Effects?
At its core, a photo effect is a tool designed to alter/enhance an image. BeFunky takes this core concept and molds it into photographically rich and artistically styled filters that can be applied to an image with a single click. By developing such effects, we eliminate the need for technical know-how, and give you the opportunity to easily explore different effects that bring their creative visions to life!
Step 1: Upload your image to the Photo Editor. Then, select the Effects section (star icon) from the left-hand menu.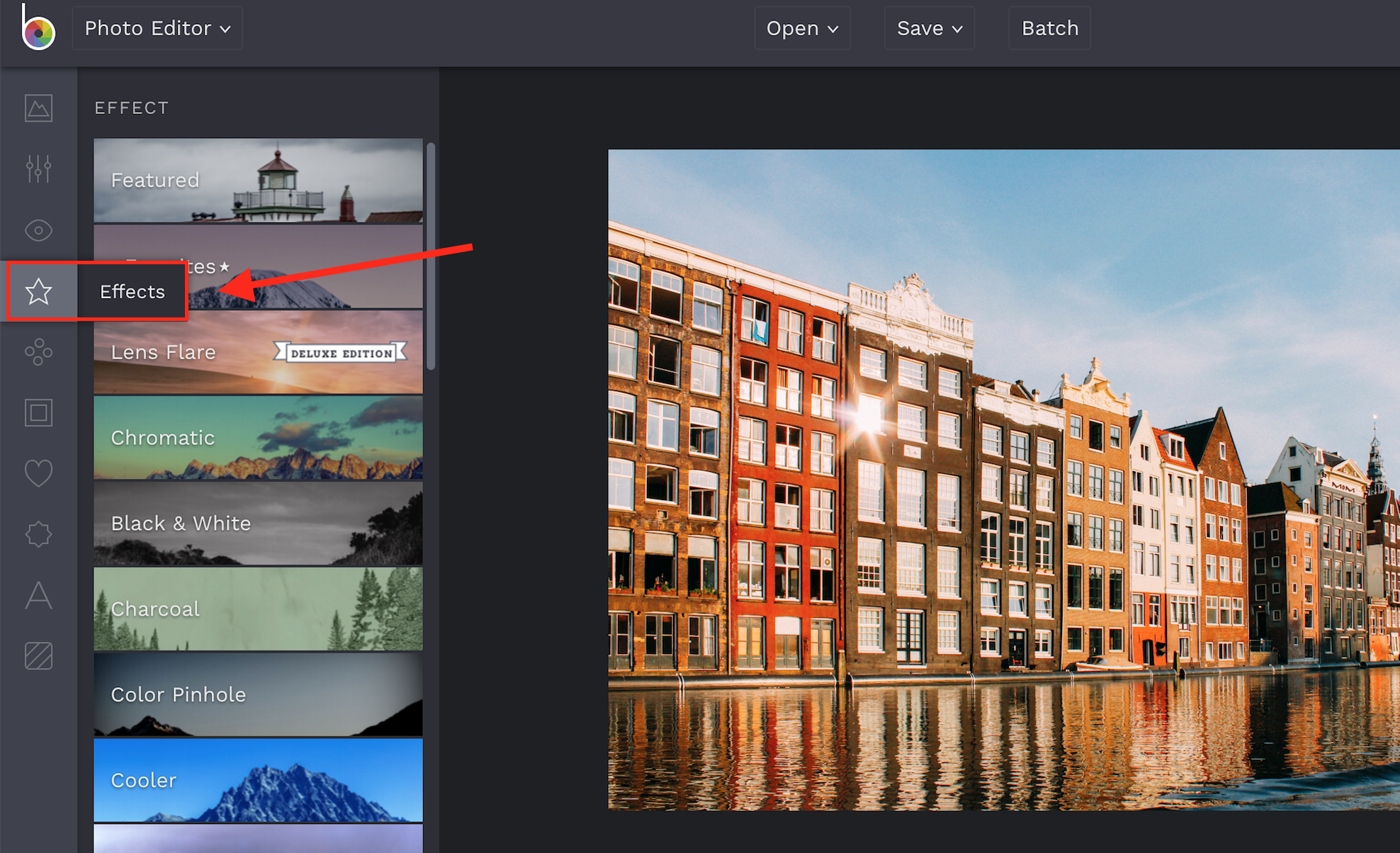 Effects are grouped into categories. Each category will have a variety of options of the effect that you can choose from.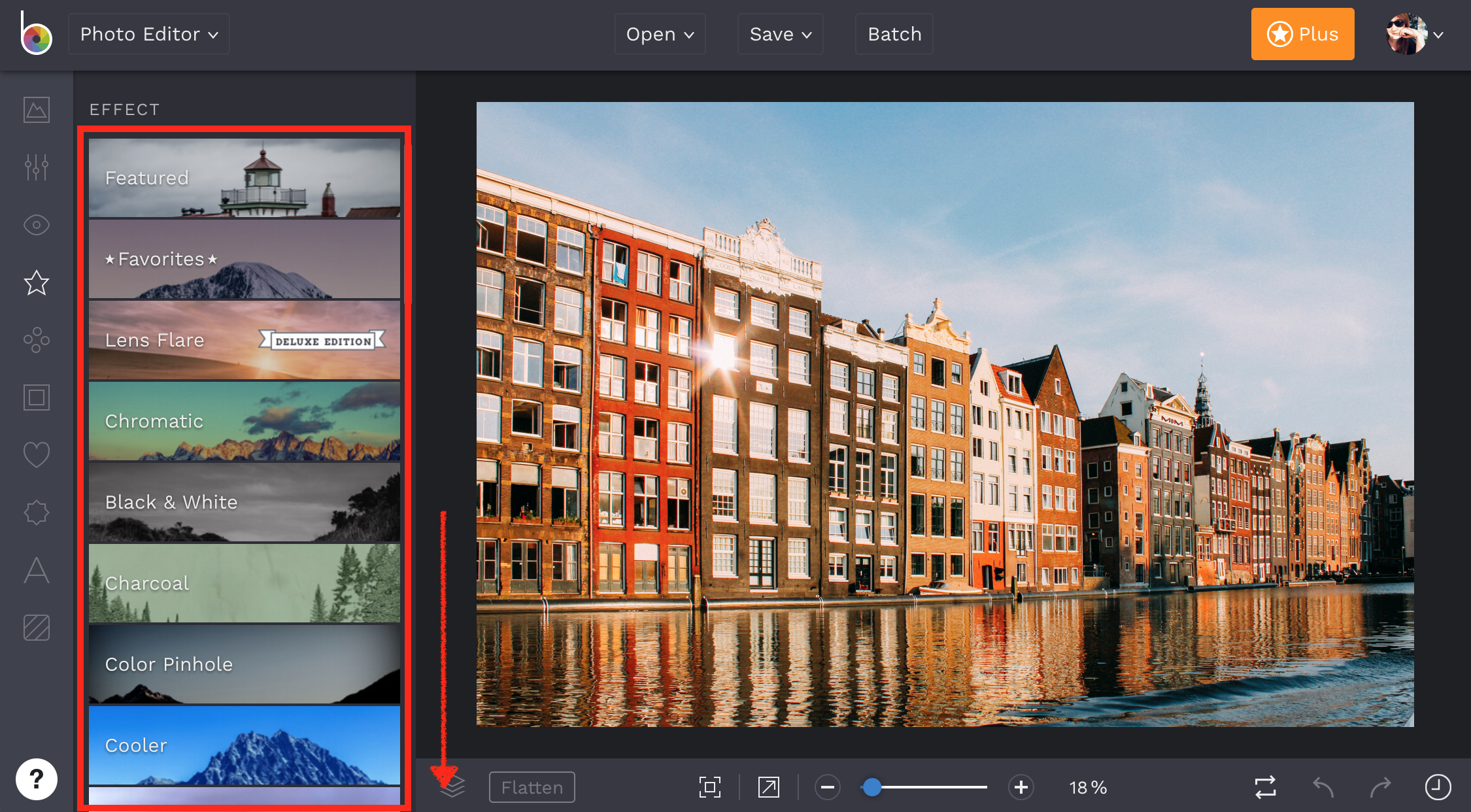 Step 2: Click on one of the effect categories, then click on the effect you want to use. From here you can apply the effect and save the changes to your image or you can continue to Step 3 to customize the effect's settings.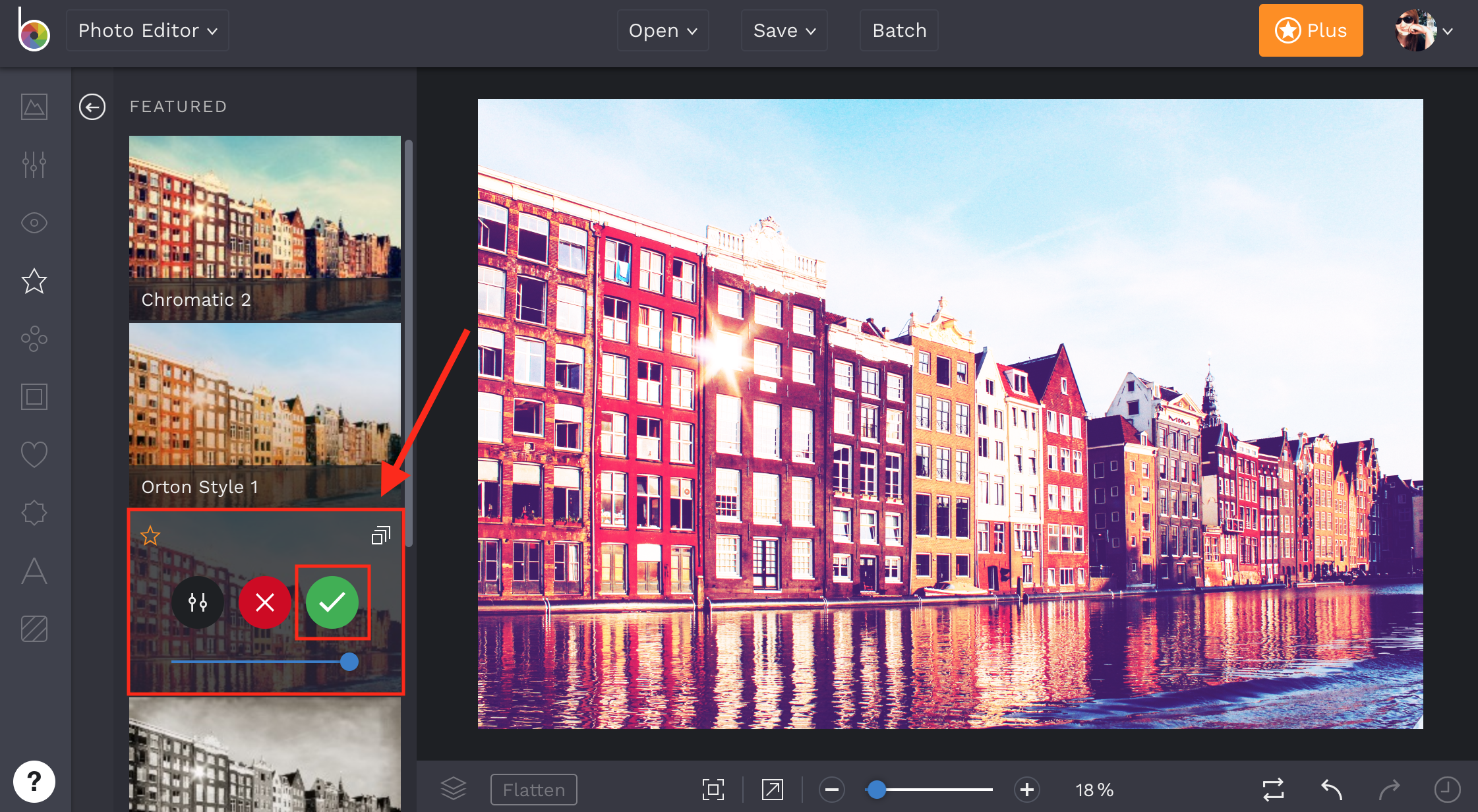 Step 3: Click on the effect Settings button to access the various settings for the chosen effect.