While in your Photo Editor, Graphic Designer or Collage Maker click on the Save drop-down menu located at the top of your screen.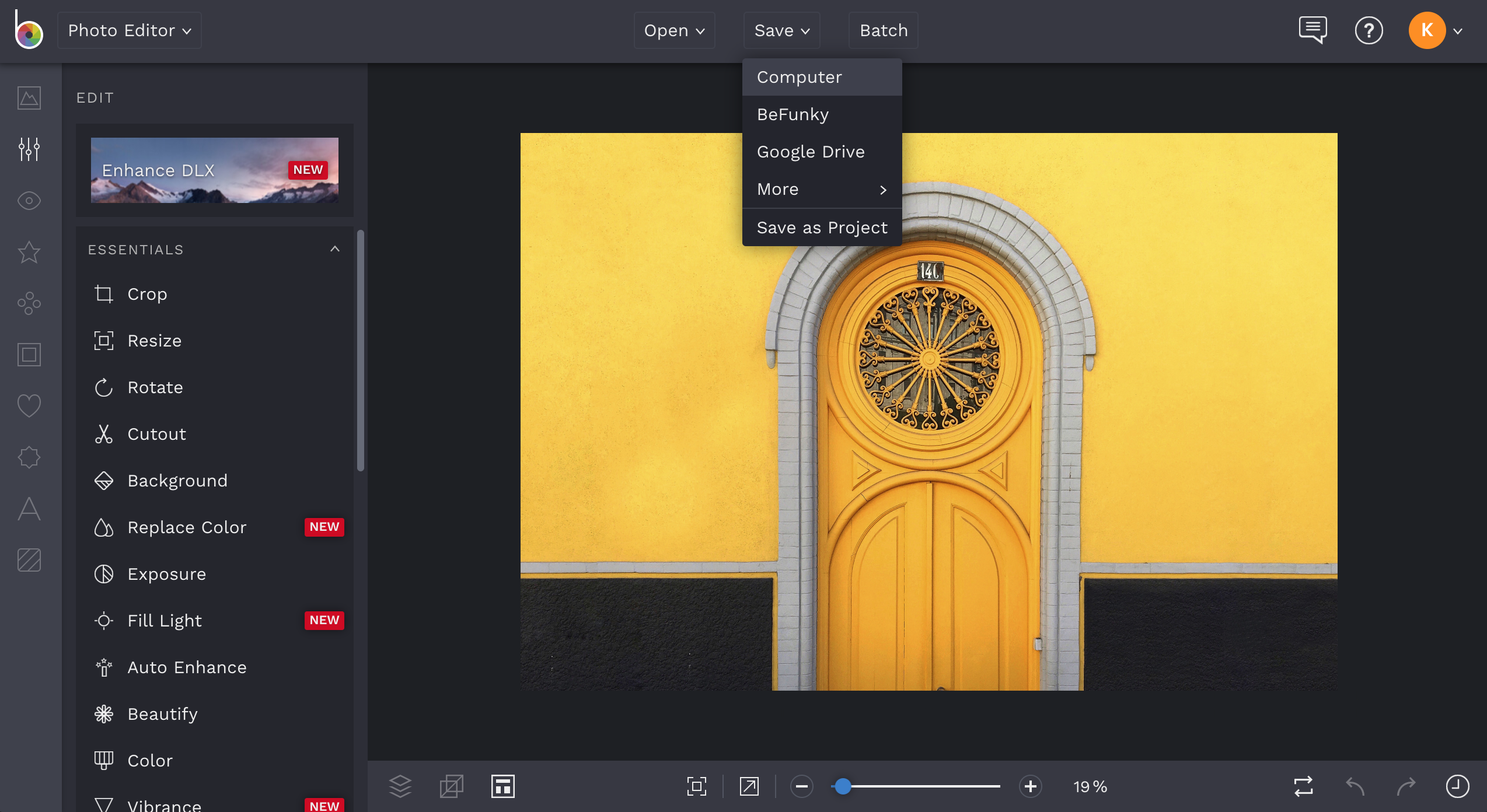 When you're ready to save, click the Computer option from your drop-down menu. This will take you a dialogue where you can name your file, change the format from JPG, PNG or PDF or move the Quality slider to choose the file size you'd like to save at.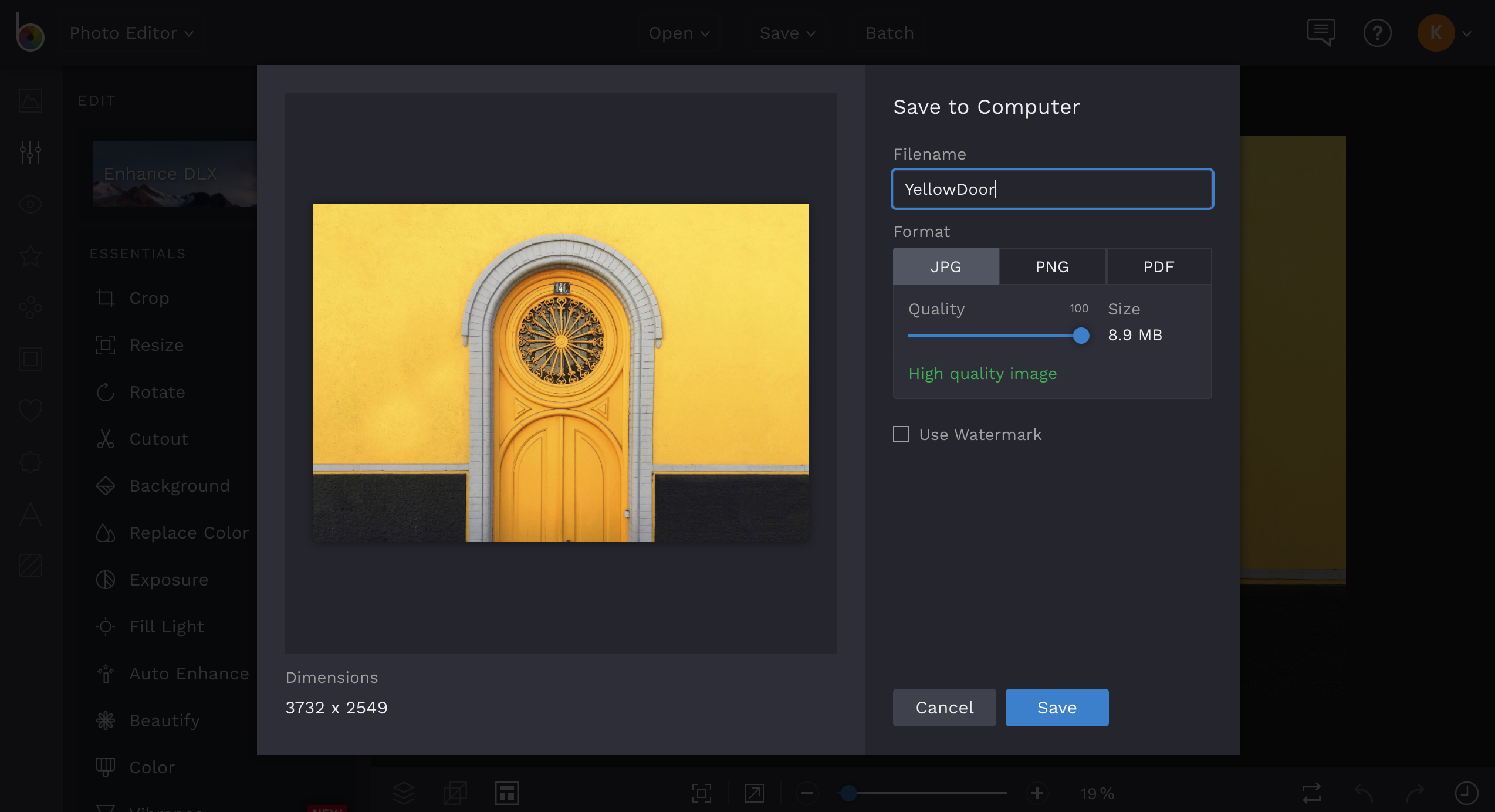 Clicking the Save button will start the download process. According to your web browser settings, it will pop up a window asking you where to save the file on your computer OR it will start downloading to a predefined location automatically.
Most web browsers default to saving in your computer's Downloads folder. If you would like to change the location where your images download to like your Desktop, you may want to check out our guide to see how to change your web browser's settings:
How Do I Change The Download Location Of My Images?
If you are not able to see the Save button, try increasing your screen resolution. You need to have a minimum 1024x768 pixels screen size to properly use BeFunky.