BeFunky is available with a Dark Theme (default) and a Light Theme. The Canvas Background color can be changed independently.
Theme Color refers to the interface with the tooling.
Background Canvas Color is the color of the workspace behind your project.
Both the Theme and Canvas Background Colors can be changed from the settings menu.
Step 1: Click Settings from the dropdown in the upper right corner (Or use Command/Ctrl + i)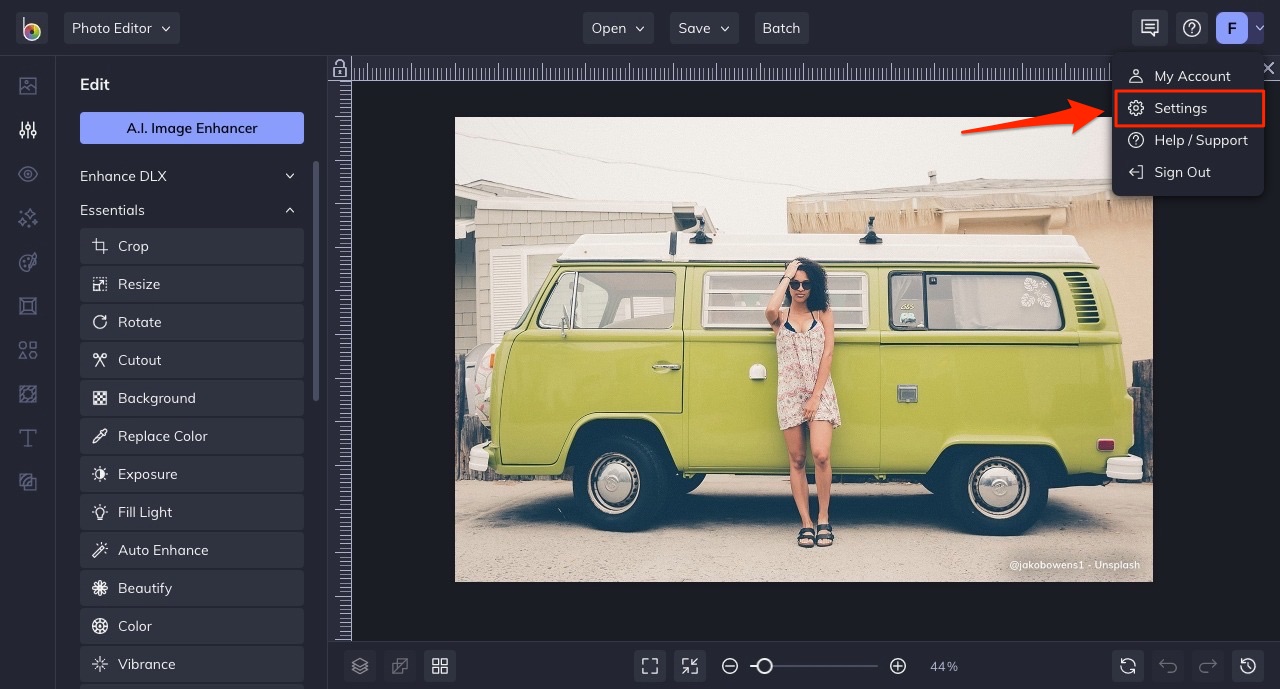 Step 2: Select your Theme Color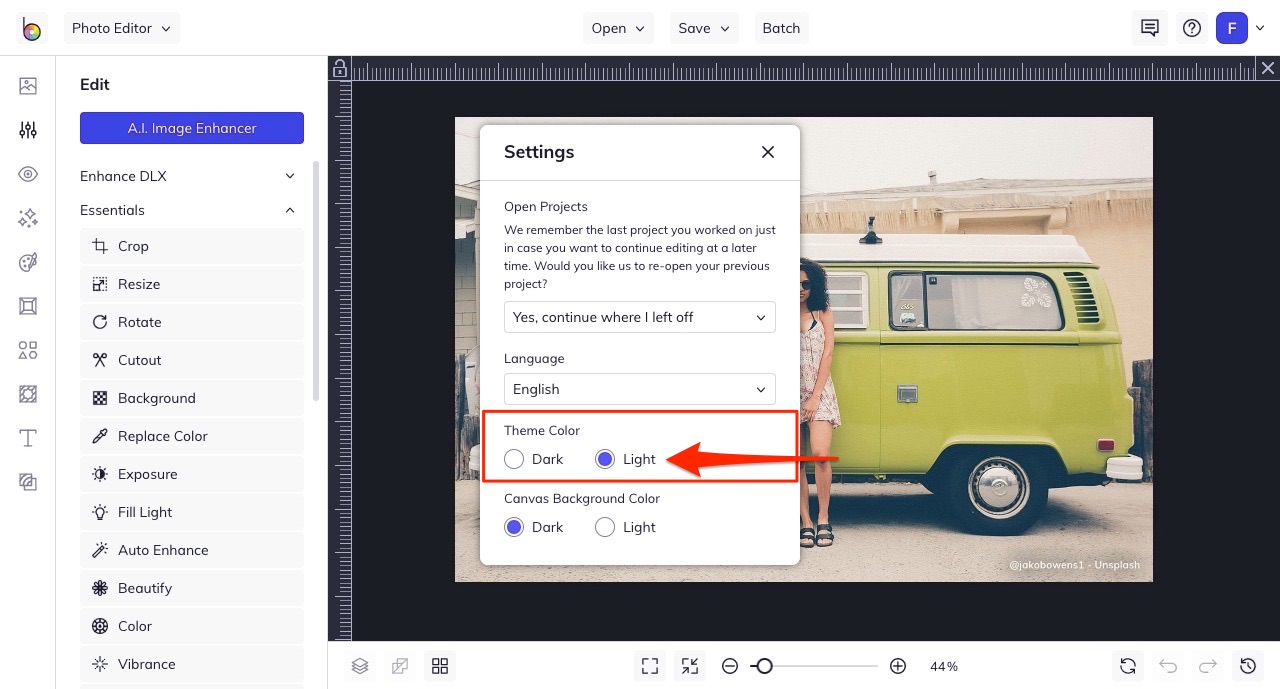 Step 3: Select your Canvas Background Color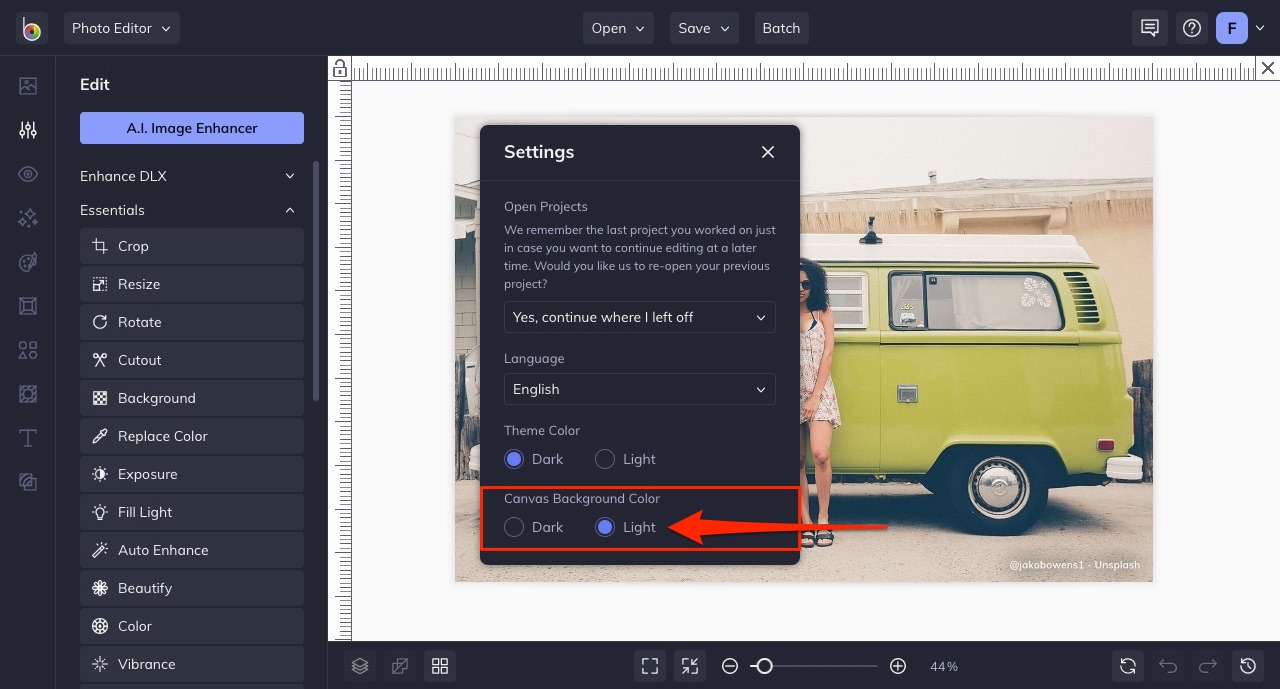 Want to learn more? Check out this post: