Yes! BeFunky has an autosave function that allows you to return to your edited work, even if you close your browser window. This will also allow you to autoload the last project you were working on whenever you return to BeFunky.
If you want to change these settings, click on your profile icon in the top right corner of BeFunky, then choose Settings from the menu.
You can choose to continue where you left off, start a new project, or ask every time you login.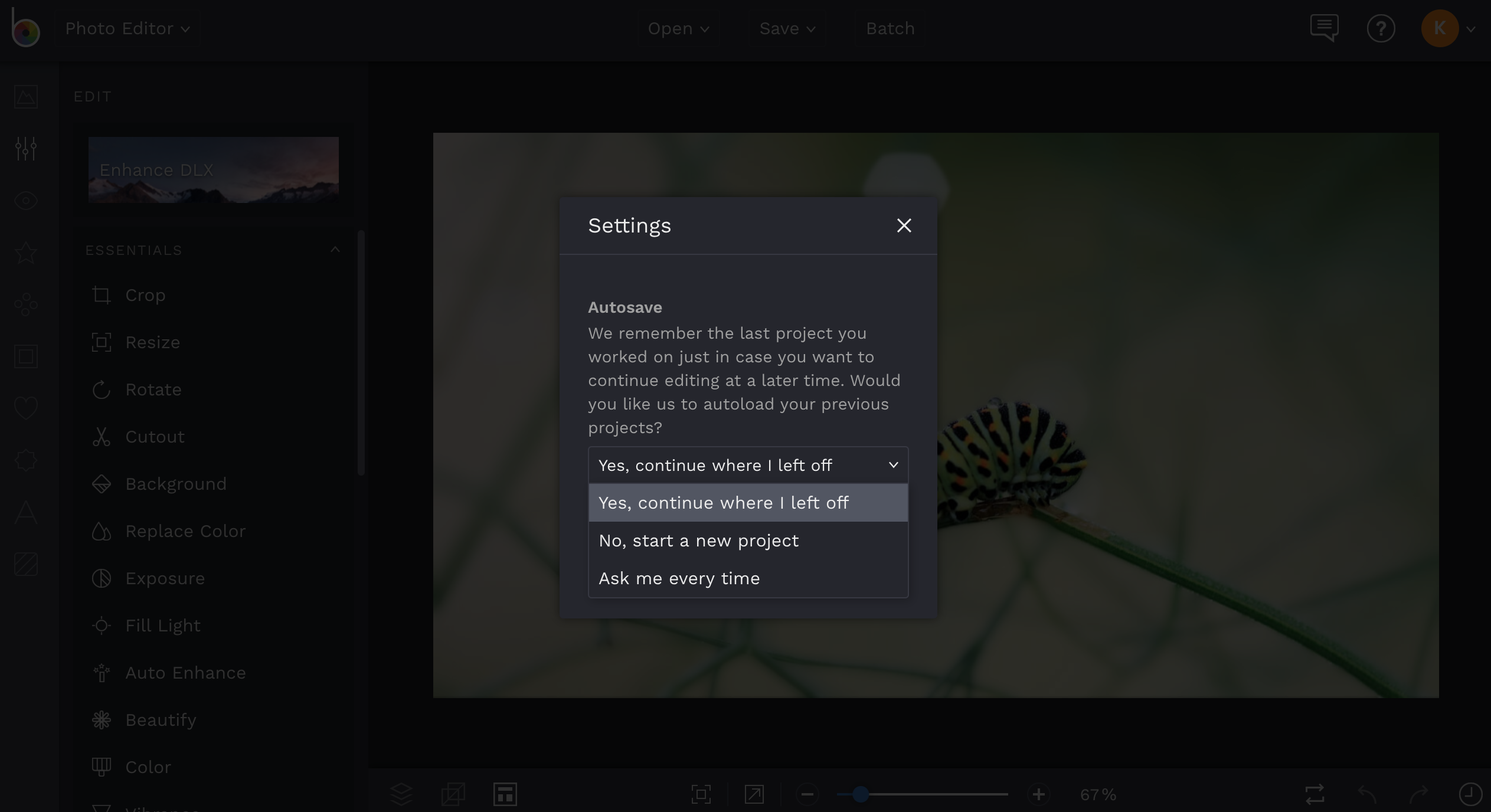 You may also want to consider saving your projects as a BFD file, to keep all your layers in tact for future editing.