When your Google Drive account is connected to BeFunky, any images you open in Google Drive will also open directly into your BeFunky account.
If you do not want this, you'll need to disconnect the BeFunky application within Google Drive.
You can revoke permission at any time by doing the following:
Step 1: On your computer, go to drive.google.com.
Step 2: Click Settings > Settings.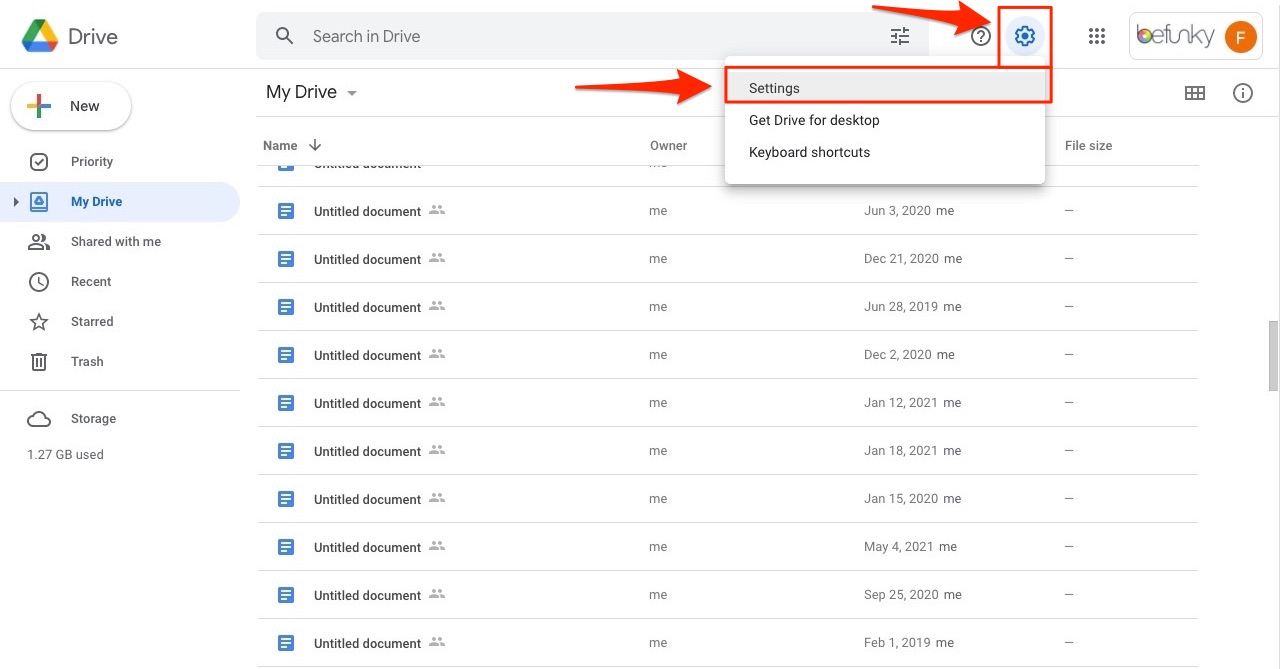 Step 3: Click Manage apps.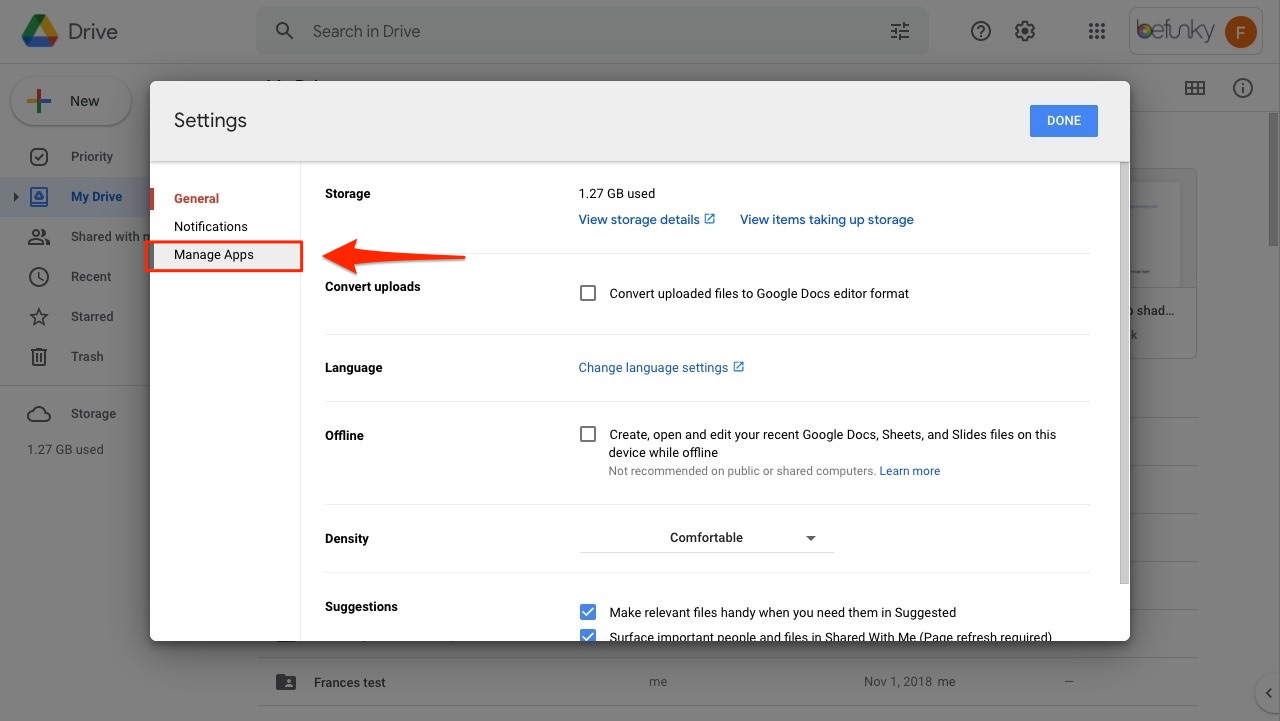 Step 4: Next to the app, click Options and click Disconnect from Drive.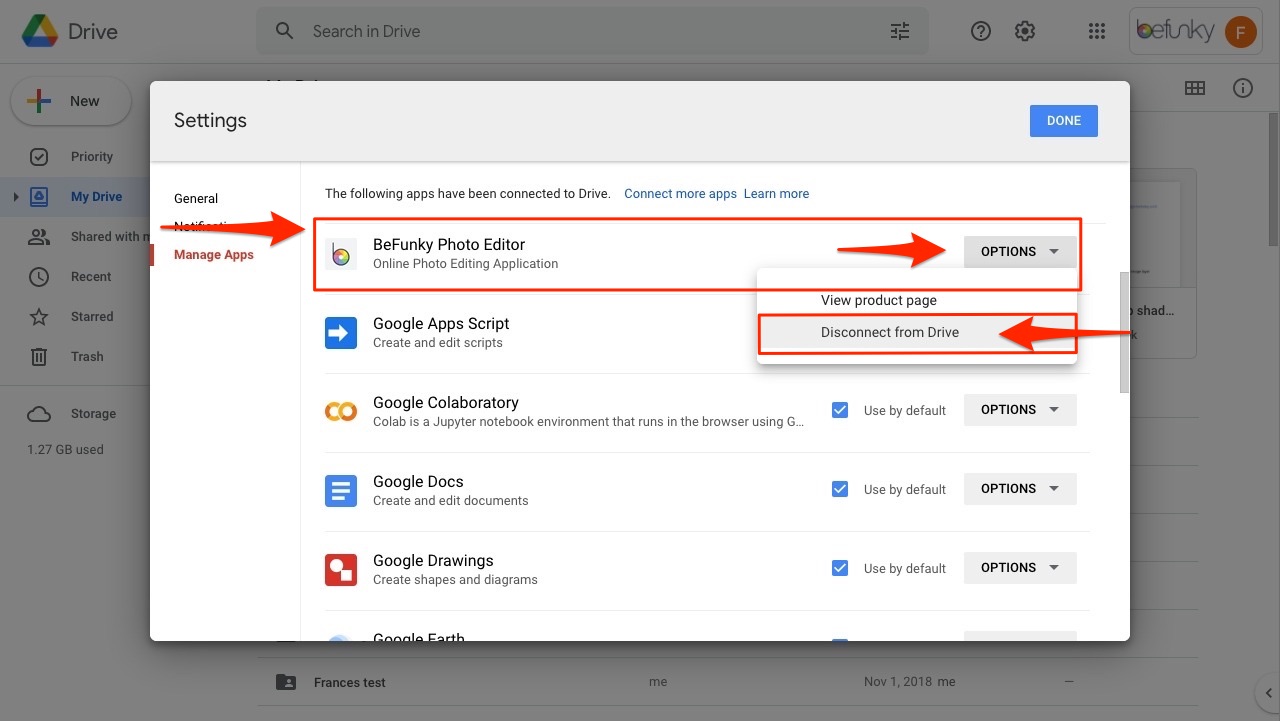 Step 5: Refresh your browser for the changes to be applied and you are all set to go.
See Google Drive's documentation as well, under Remove Google Drive apps.