You may have run across our awesome Graphic Designer templates, and decided to use one for yourself. Follow along to see how to customize our templates with your own content.
Step 1: Open up Graphic Designer and choose a template. Or, open a project you've been working on that you'd like to customize.
Step 2: Add any imagery you want to use into your Image Manager. This is where your images will be stored and available for use in our templates.
Step 3: Select an image from your Image Manager. The easiest way to replace demo content with your own is to click on the image you want to use, then drag it to hover over the part of the template you want to replace.
As you hover over an image area, you'll see it highlight in blue. This means the image you've selected will replace the current image on the canvas.
Similarly, click into the demo text to highlight and delete any demo content and add your own text. You can customize the text in the Text Properties dialogue.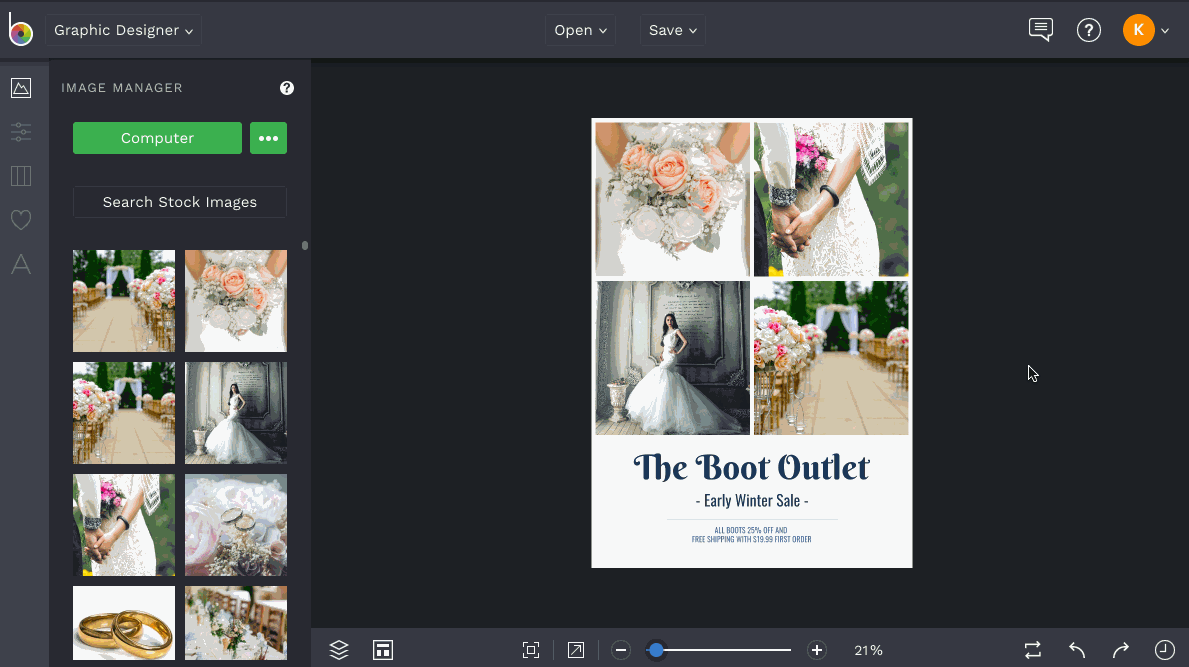 Move the on-canvas cropping and resizing anchors around the text until you get the results you're looking for.
Step 4: Your other option is to select the image on-canvas. When you do, an Image Properties box will pop up. Here you can click the 'Replace' button to choose an image from your computer's hard drive to directly replace the current image.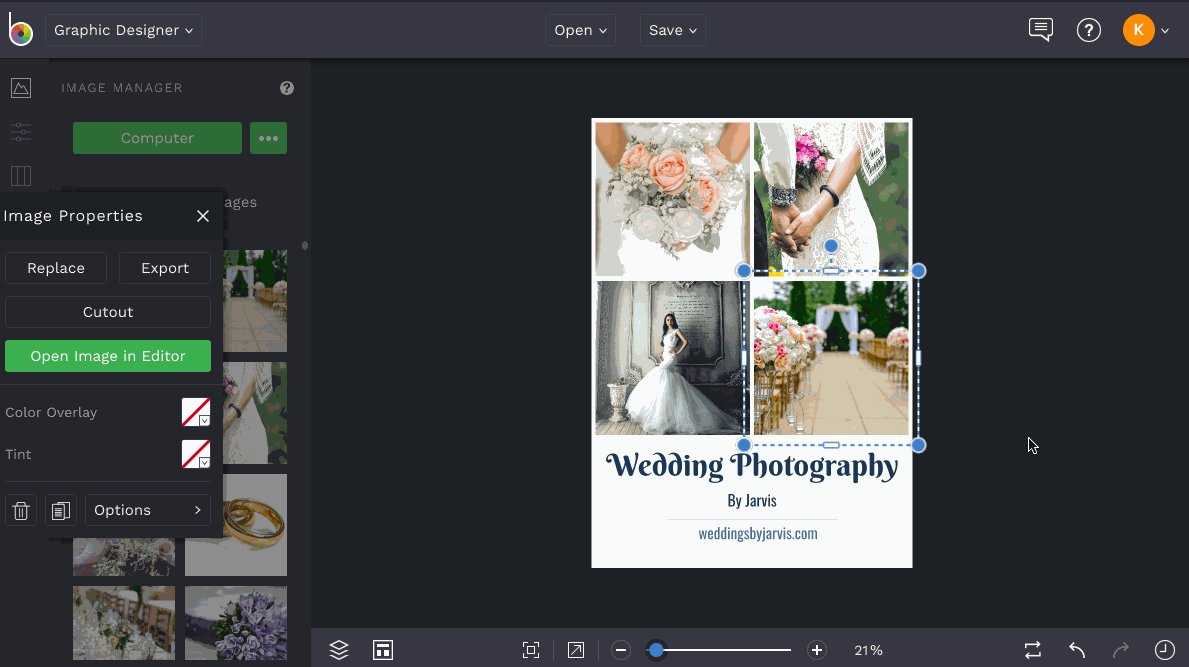 If you want to make any changes, click Open the Image in Editor to access the full Photo Editor. You can make any necessary changes, apply them, then head back to the Designer to see your design with the updated image. Here you'll also see a 'Cutout' option if you want to make any changes on the image with cropping or cutting.
Step 5: Once you have all your content added, click the Save menu to save your project and share it with the world!