While working in BeFunky, you may see an error that your session has expired and you need to sign in again. The error says, "Sorry, your session has expired. Please save your work to your computer, refresh this page, then sign in again."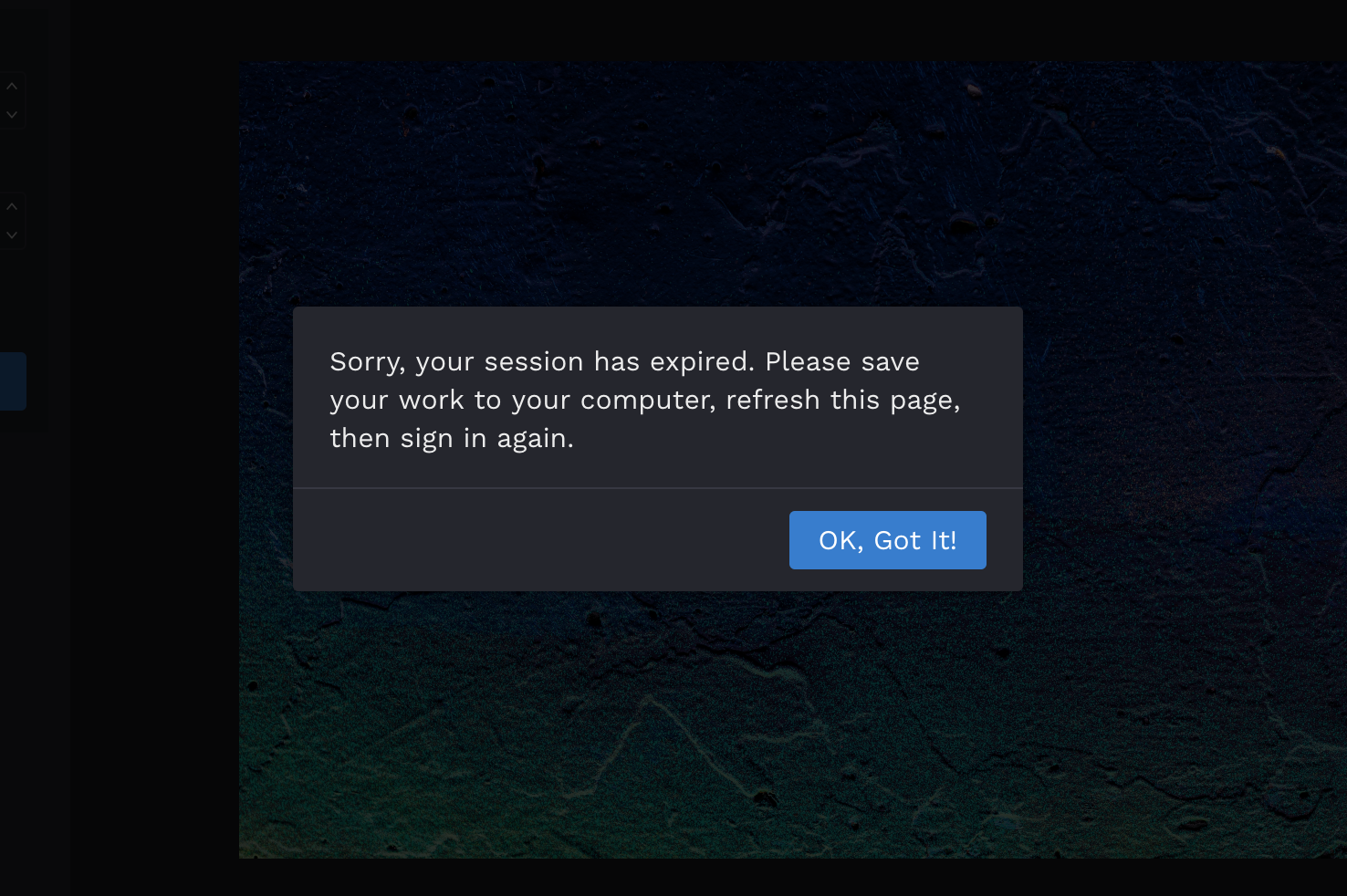 This is usually because you have an older session of BeFunky still active on an expired login token. Your browser is thinking you're signed in, but your actual login session is no longer active on BeFunky's servers.

We have this in place as a security measure, in the event that a user is accessing BeFunky from multiple computers or public areas.

To fix this you will need to refresh your browser tab. First, be sure to save your project to your computer. If you have editable layers on your project you may want to save as a BFD project file, by going to the Save menu then clicking Save as Project. This will keep all your layers intact and editable.
Important Note: Before refreshing your browser you must save to your computer and not your BeFunky account. Because your login has expired, if you try to save to BeFunky you will lose your work.