Once you've created your branding through our Watermark Tool, you may find the need to add watermarks to many images at once. You can use Batch Processing with BeFunky to accomplish this and have your images ready to post in no time!
Step 1: Head over to the Photo Editor then click the 'Batch' button in your Main Navigation.
Step 2: The Batch Processing menu allows you to open and upload multiple images from your computer by selecting the Add Images button, or dragging and dropping your image files into the dialogue from your computer.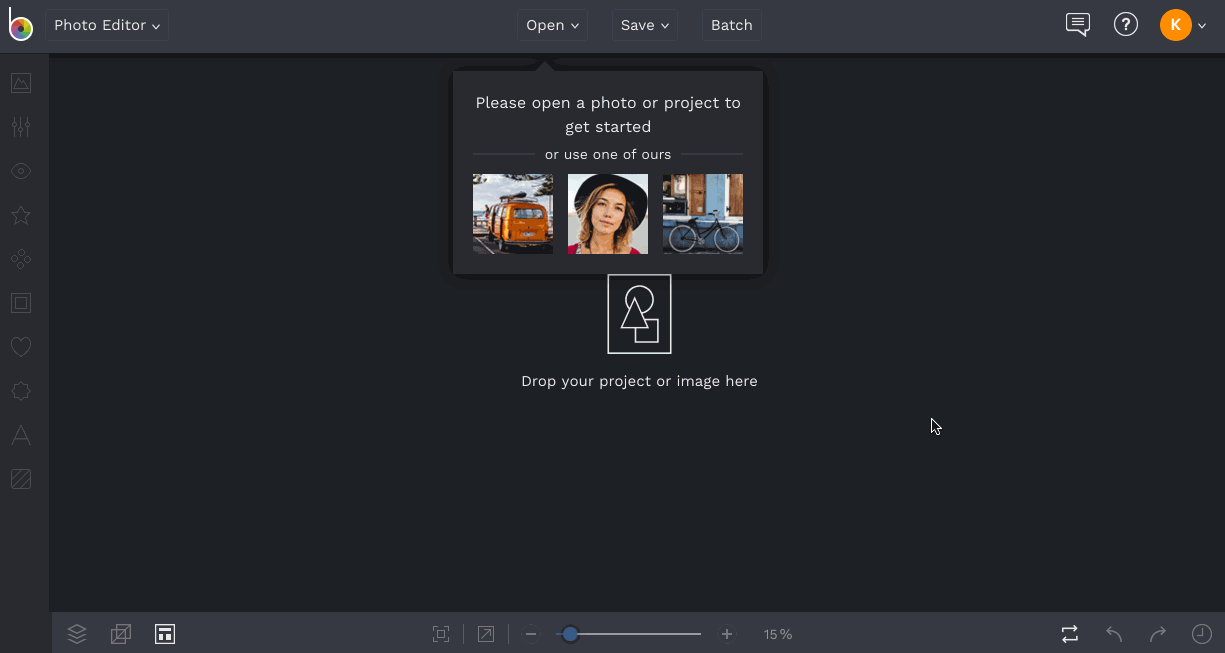 Pro Tip: At this step you're also able to batch process other effects to your images. If you'd like to add resizing, color, cropping or more, do this process first before adding the watermarks.
Step 3: When you're ready to watermark your photos, click the Save button at the top of the Batch Processing menu. A Save Images menu will appear, allowing you to choose your save options and name your files accordingly. After choosing those options, check the 'Use Watermark' box.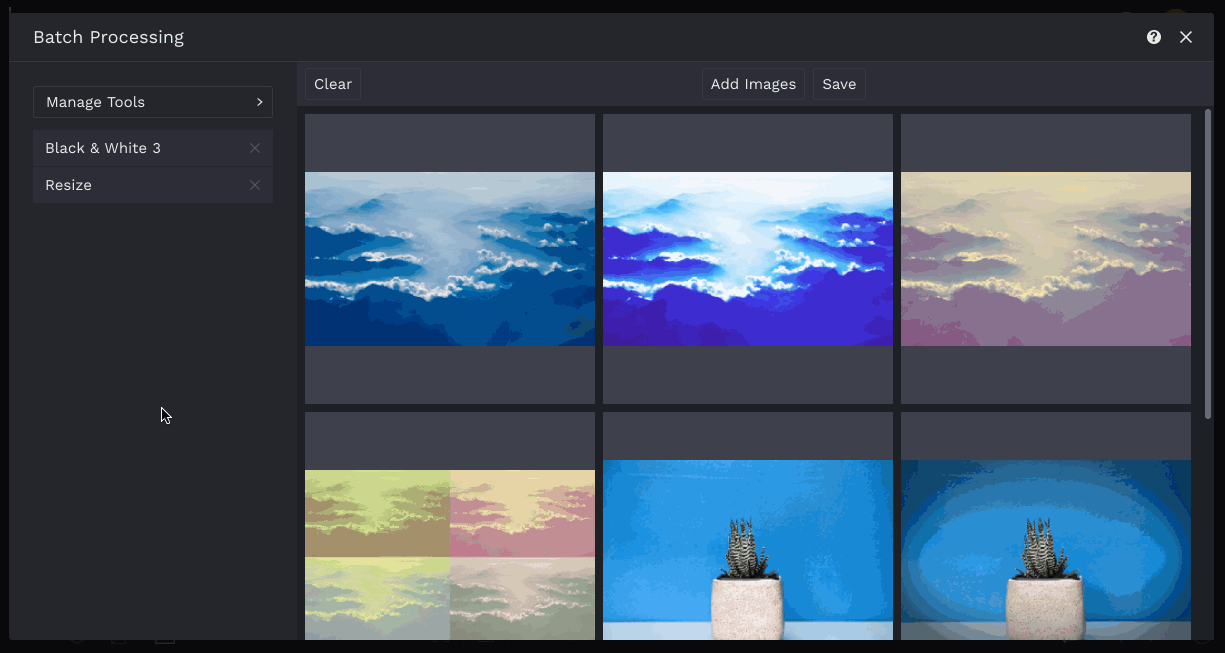 Step 4a: If you've uploaded your watermark to Watermark tool before, you'll see the preset menu appear when choosing the 'Use Watermark' box. Select the preset you'd like to use, then click Save Images to download them into a .zip file.
Step 4b: If your logo has not been uploaded yet, choose 'Create Watermark Template' and new options will appear to turn your watermark into an available preset.
Pro Tip: Create multiple watermark presets to use on different types of images. You may want to create dark and light variations to use on images with different backgrounds.
Step 5: The Watermark Template Editor will appear. Click 'Upload Watermark' and assign it a name into the 'Template Name' area. Then select the general placement you'd like using the Placement menu.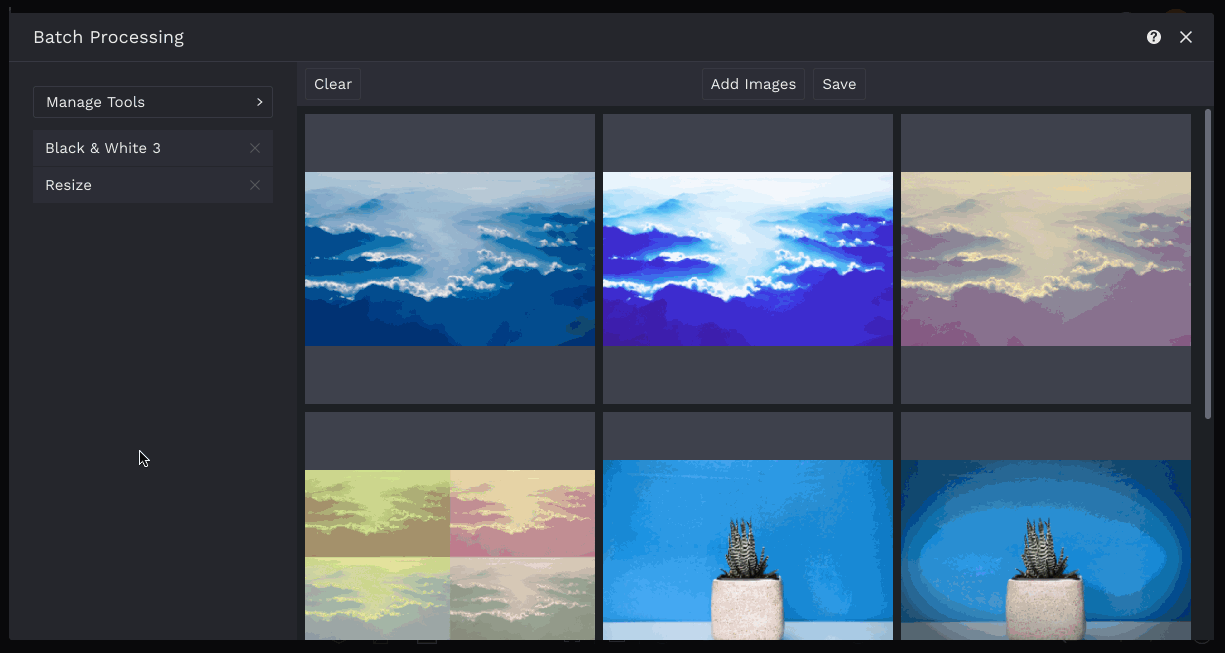 You can use the sliders to adjust Size, Padding and Opacity of your watermark. When you get the results you're looking for, select the Save Template button. You'll then be able to access it in the 'Save dialogue when batch processing your images.
Once it's been saved, you can then continue saving your images, and they will download together as a .zip file. Unzip the file to see all your images watermarked!
Looking for more inspiration? Check out another tutorial: