Duotones are images that use two different tones of color to tint your image. In BeFunky we have two tools you can use to get this effect.
Using the Tint Tool:
Step 1: Upload the image you want to use in the Photo Editor.
Step 2: In the 'Edit' menu go to the 'Tint' tool under 'Miscellaneous'.
Step 3: Your image will go into black and white by default, but you'll see adjustment options for 'Color Value 1' and 'Color Value 2' on the first adjustment panel.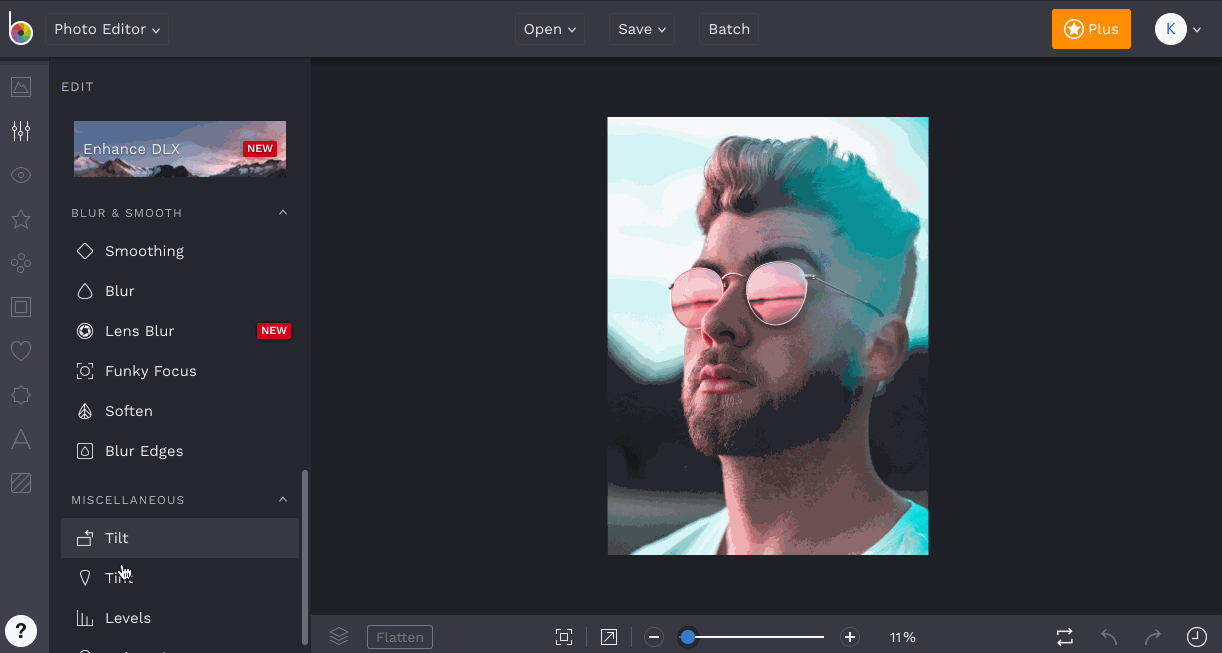 Step 4: Click Color Value 1 to choose the color you want to use for the highlights of your image.
Step 5: Once you've selected your Color Value 1, click the box next to Color Value 2 and choose a color to assign to the shadows in your image.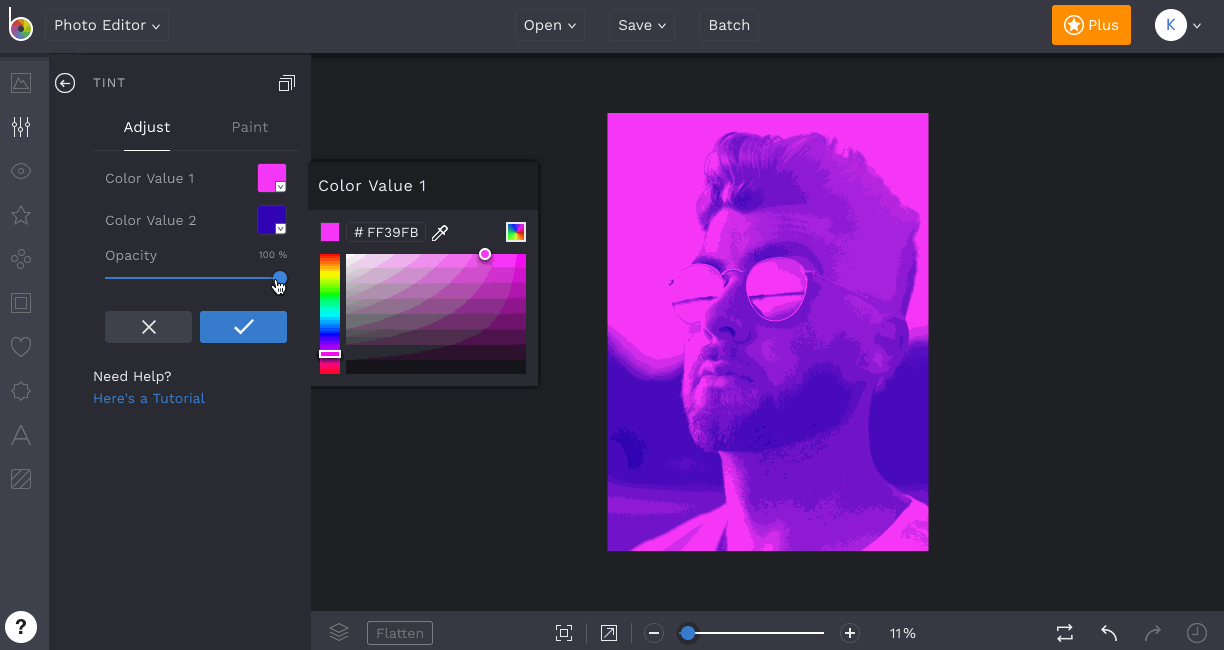 Step 6: Move the 'Opacity' slider to adjust the transparency of the effect on your image.
Step 7: To make a true duotone, increase Opacity slider to 100% and choose bold, complementary colors for Color Value 1 and 2, making sure you assign the darker color to Color Value 2.
Pro Tip:
Your results will vary greatly depending on the image you're using and the colors that you've chosen. Experiment with different colors and opacity until you get the results you're looking for.

Step 8: When you're happy with your results, click the blue checkmark to apply the edits you've made. You can also 'X' out to remove the edits and restart.
Using Multimedia effect, Halftone Duo:
Our new Multimedia effects includes 'Halftone Duo'. This uses the same idea as the Tint Tool, but also includes a Halftone effect. Halftone effects use dots that vary in size and spacing to recreate an image. Halftone Duo gives you both halftone and duotone in one handy effect.
Step 1: Upload the image you want to use in the Photo Editor.
Step 2: Go to "Effects" and find Multimedia, then click on 'Halftone Duo'.
Step 3: By default the duotone will be on transparent, but you'll see the halftone effect over the image.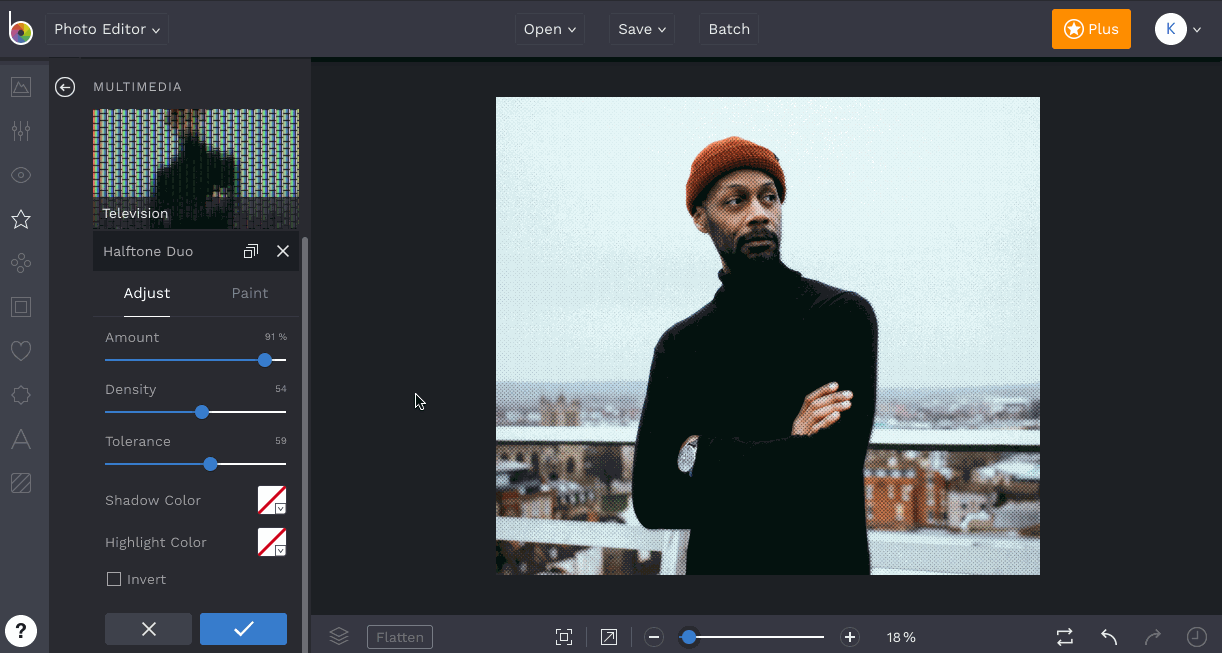 Step 4: Just like in the Tint tool, just a Shadow Color and Highlight Color for your image. You'll also notice an 'Invert' check box. Check that to switch the Shadow / Highlight colors.
Step 5: You can also adjust the halftone effect here. Move Amount, Density and Tolerance around to see different versions of the effect and how it works with the duotone.