As part of our Touch Up tools collection, the Flashspot Tool helps to matte harsh reflections created as a result of an overblown flash.
Step 1: To get started, open an image in our Photo Editor.
Step 2: Go to the Touch Up tools menu and find the 'Flashspot' tool.
Step 3: Here you'll have a few options to change the brush strength, size and hardness. Make the adjustments that work with your image and move the brush tool over your image to see those flashspots dampen.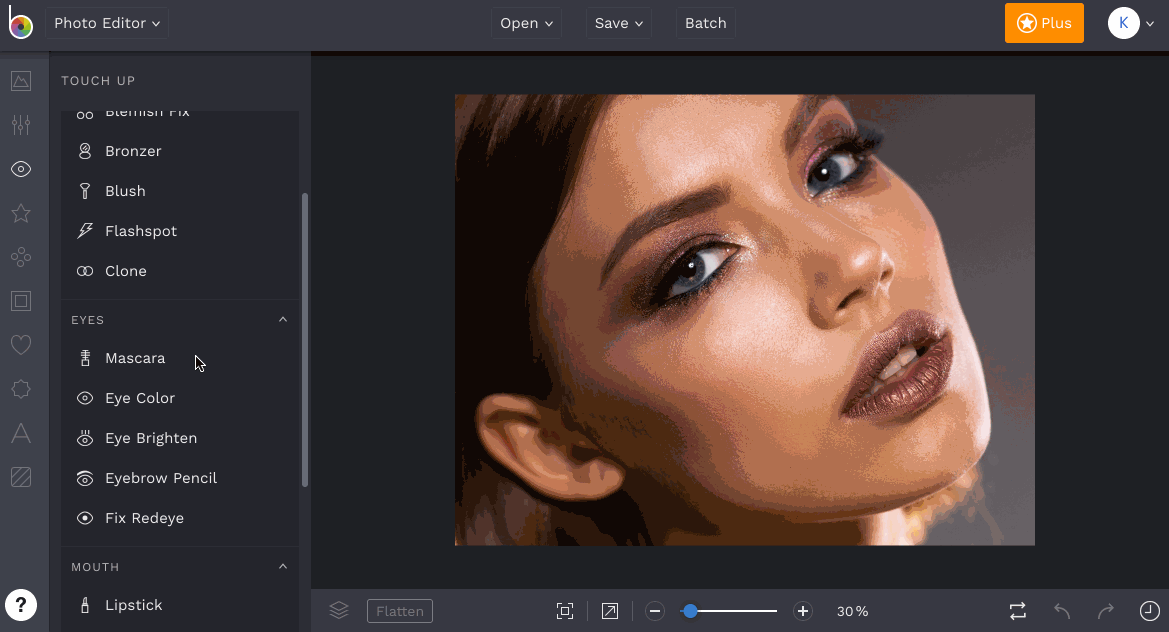 Step 4: If you go a little overboard or want to remove the effect from certain areas, use the 'Eraser' tool to do so.
Step 5: Click the blue checkmark to apply, or 'X' out to cancel the effect.
Looking for more inspiration? Check out our post: