BeFunky's Multimedia effects mimic several common effects you see used in popular media.
Use these steps to add any of our Multimedia effects to your image:
Step 1: Open an image in the Photo Editor.
Step 2: Open 'Effects' menu and click on 'Multimedia'.
Step 3: Click on panel of effect you want to try.
Step 4: Use the Settings panel to make adjustments to the effect.
Step 5: Click green checkmark to apply, or red X to remove.
Scroll through for some examples of these effects and their variants in action.
Scan Lines:
Television:
Halftone Duo: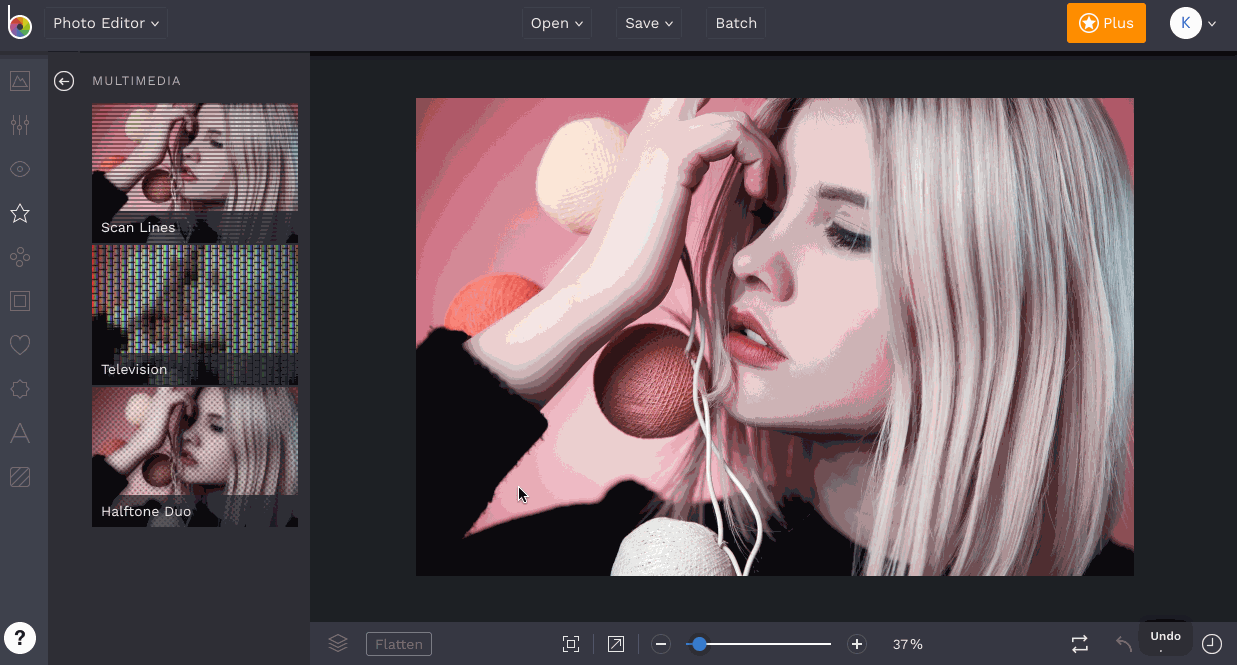 Looking for more inspiration? Check out our blog post: