Our Graphic Designer has thousands of design templates and options to let you design like a total pro. Read along to get started with choosing a template for your design.
To select the template of your choice:
Step 1: When you open up the Graphic Designer you'll be taken to the Template Library.
Step 2: Look through the template menus to find one that suits your project.
Step 3:
To select a template, click on it and you'll get a preview of your chosen template.
Step 4: In the preview dialogue, click the Use this Template button to populate it on the canvas.
Event Graphics
If you're throwing a birthday party, planning a wedding, advertising a workshop, or hosting a dinner party, a great choice to create your own materials is our Event Graphics section.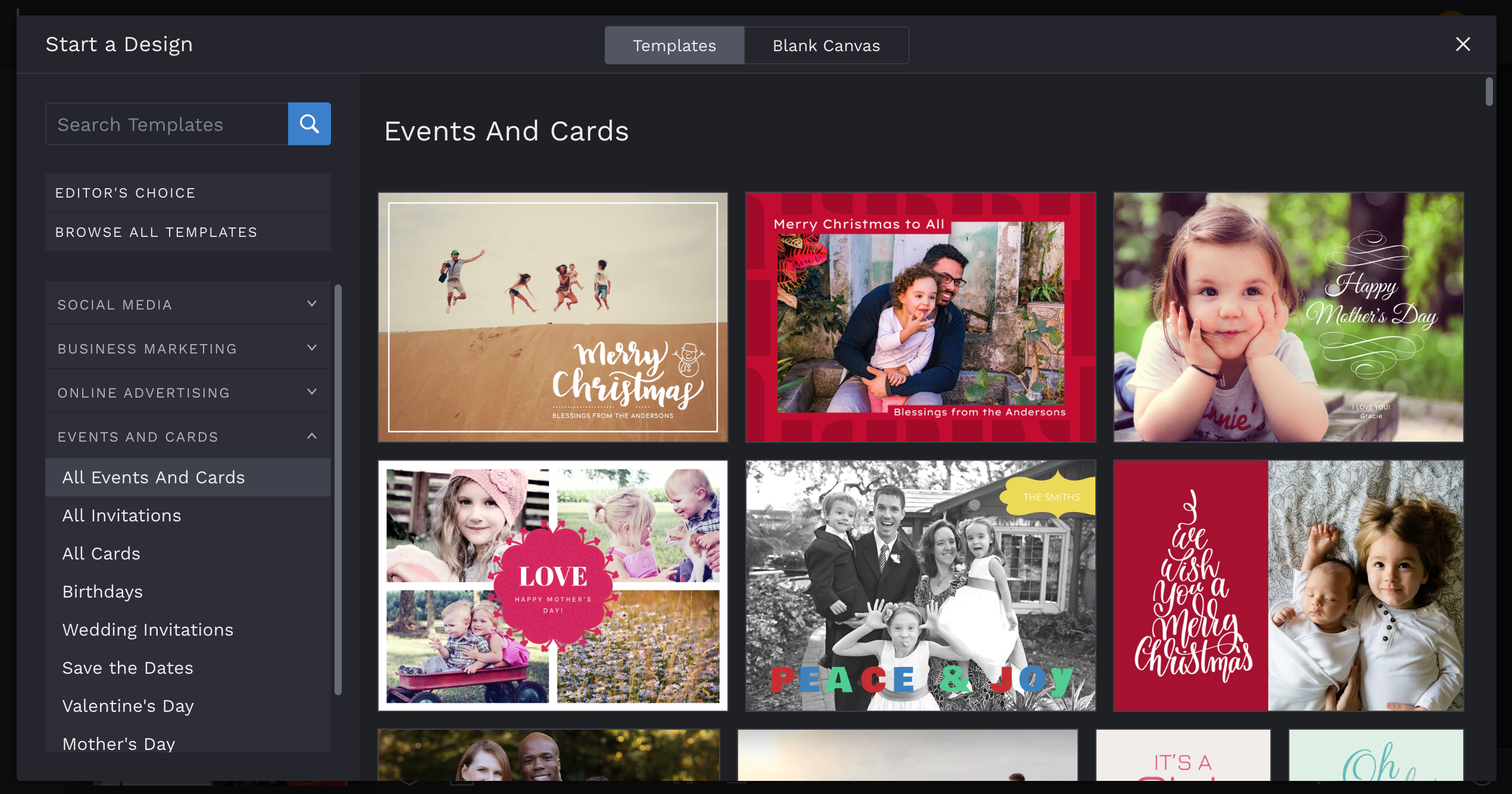 Small Business
It isn't easy running a small business, which is why we've created a section of design templates to suit the needs of small business owners, entrepreneurs, and startups. You'll find templates for business cards, letterhead, and every web ad size and orientation you can imagine (wide skyscrapers, leaderboards, medium rectangles, large rectangles, etc.).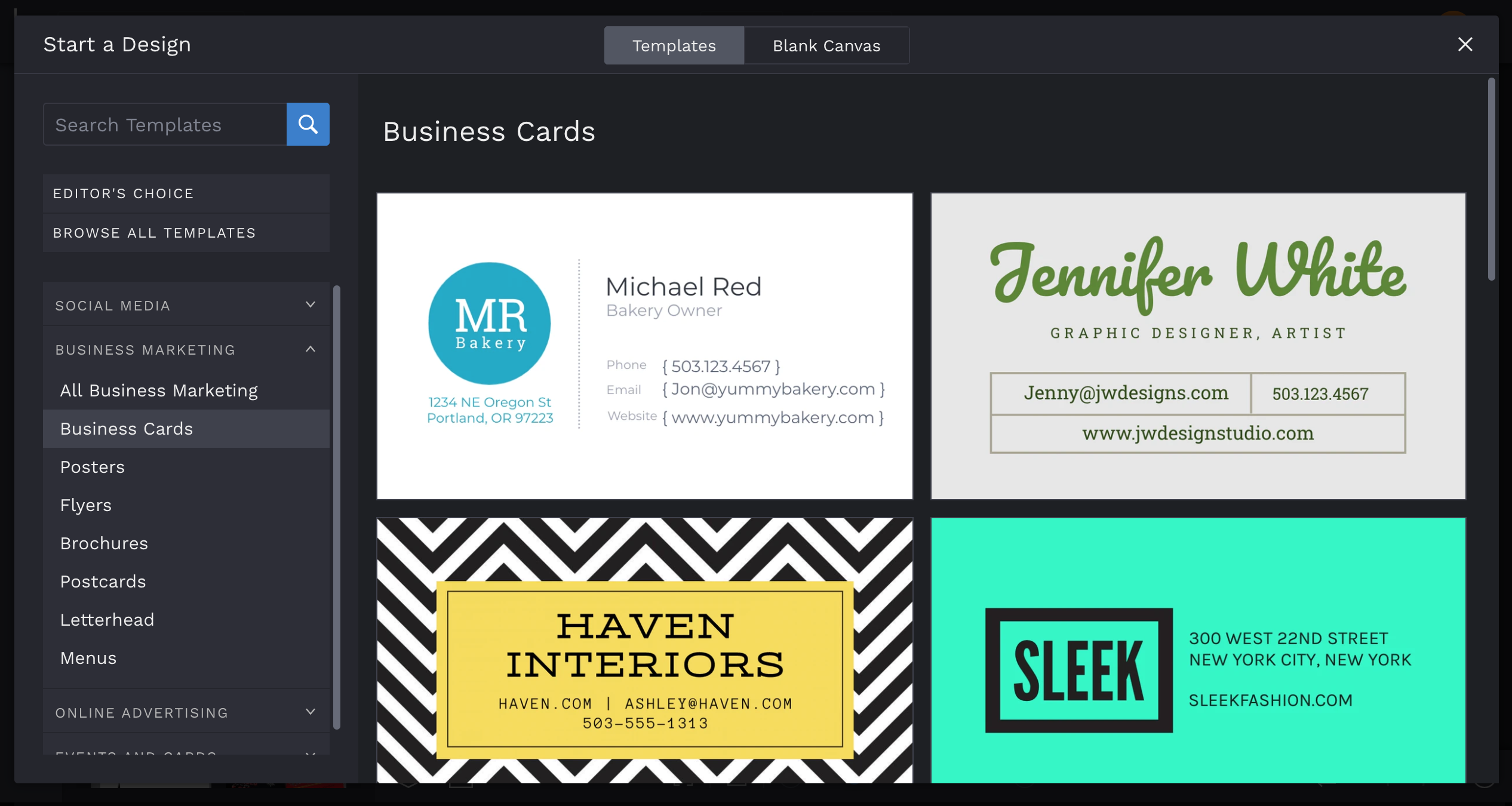 Blogger Resources
When it comes to visual components to accompany your blog posts (including blog images, blog titles, step-by-steps, and infographics) we've got you covered with our blogger resources.
Social Media Headers
We also have several social media header templates to either use as-is, or to customize to suit your own brand / personality. These headers are already sized out to fit perfectly into whatever social media platform you're using. Just select the platform and choose a template to start customizing.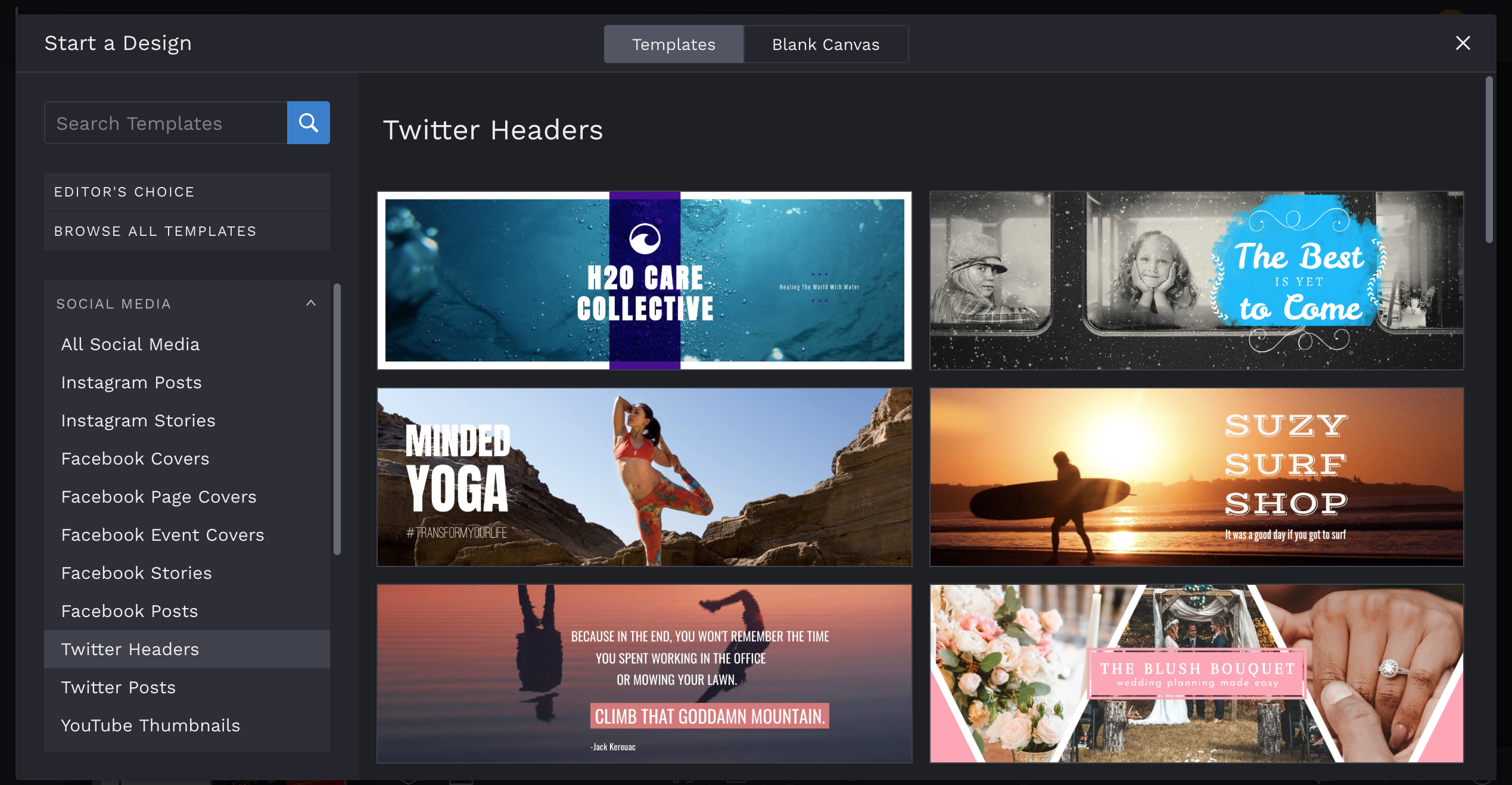 Social Media Posts
We have a whole range of social media post templates for Facebook, Twitter, Instagram and Pinterest. They're particularly helpful for those running a small business or blog, or even if you just like to post inspirational quotes to your followers from time-to-time.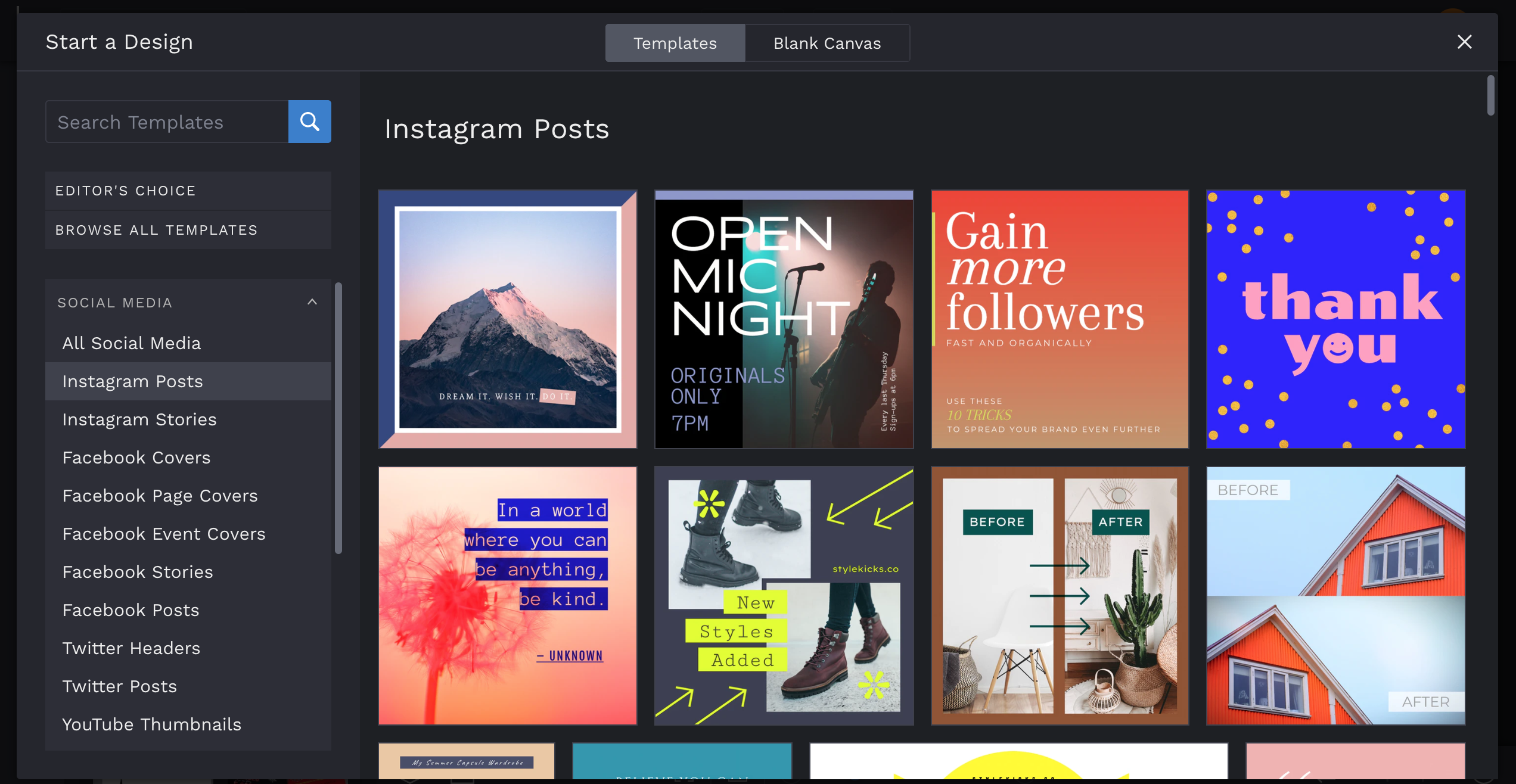 Greeting Cards
Whether it's Valentine's Day, birthdays, weddings, engagements, Thanksgiving, Christmas, Mother's Day, Father's Day, anniversaries, Easter, graduation, or simply to say hello – our templates have got you sorted.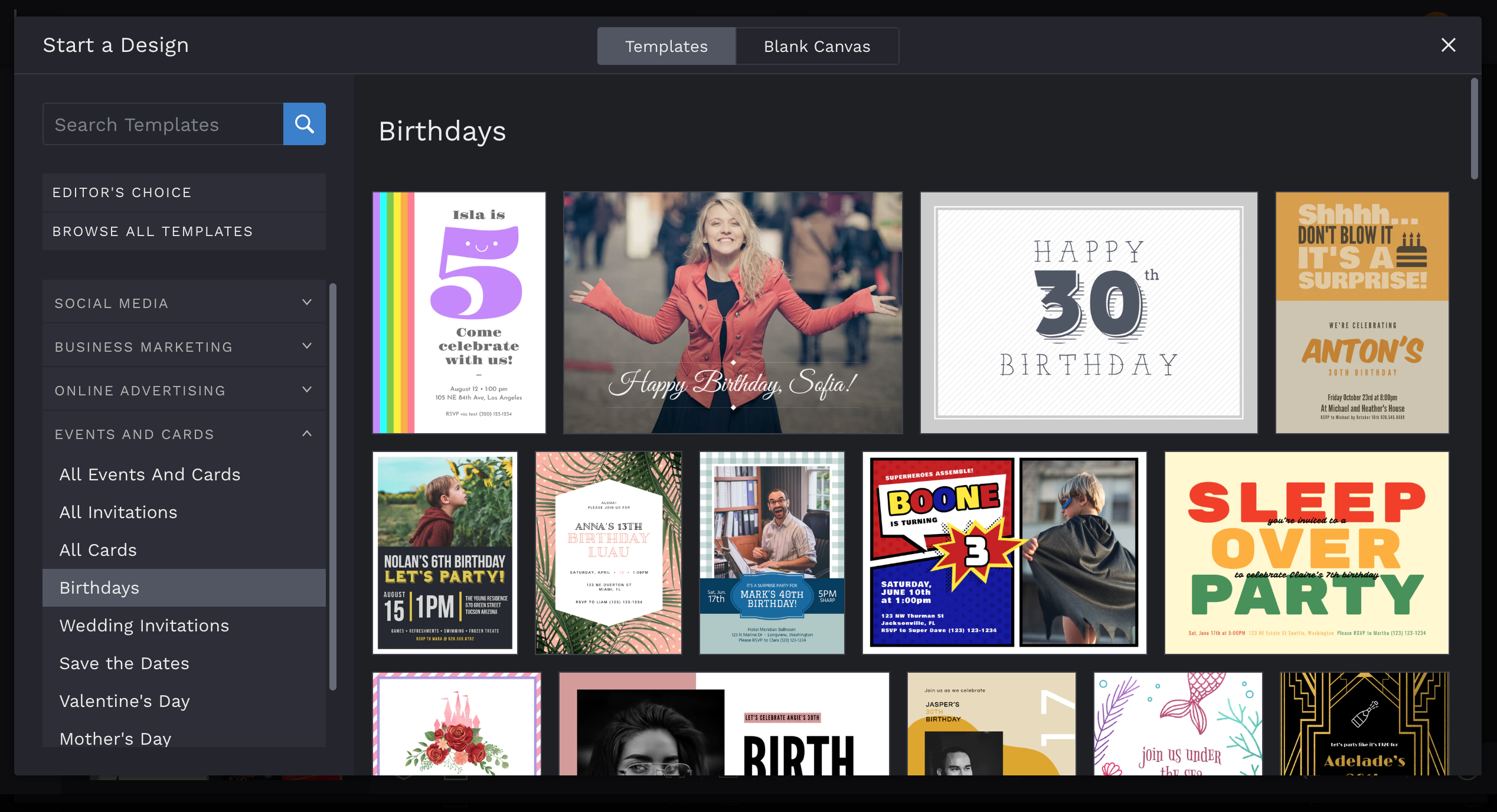 Blank Templates
We carry a range of blank templates to suit a variety of needs, including print, online advertising, and social media. You'll also find all of the common template sizes among this list, including those optimized for platforms such as Etsy, Twitter, YouTube, Pinterest, Facebook, and more.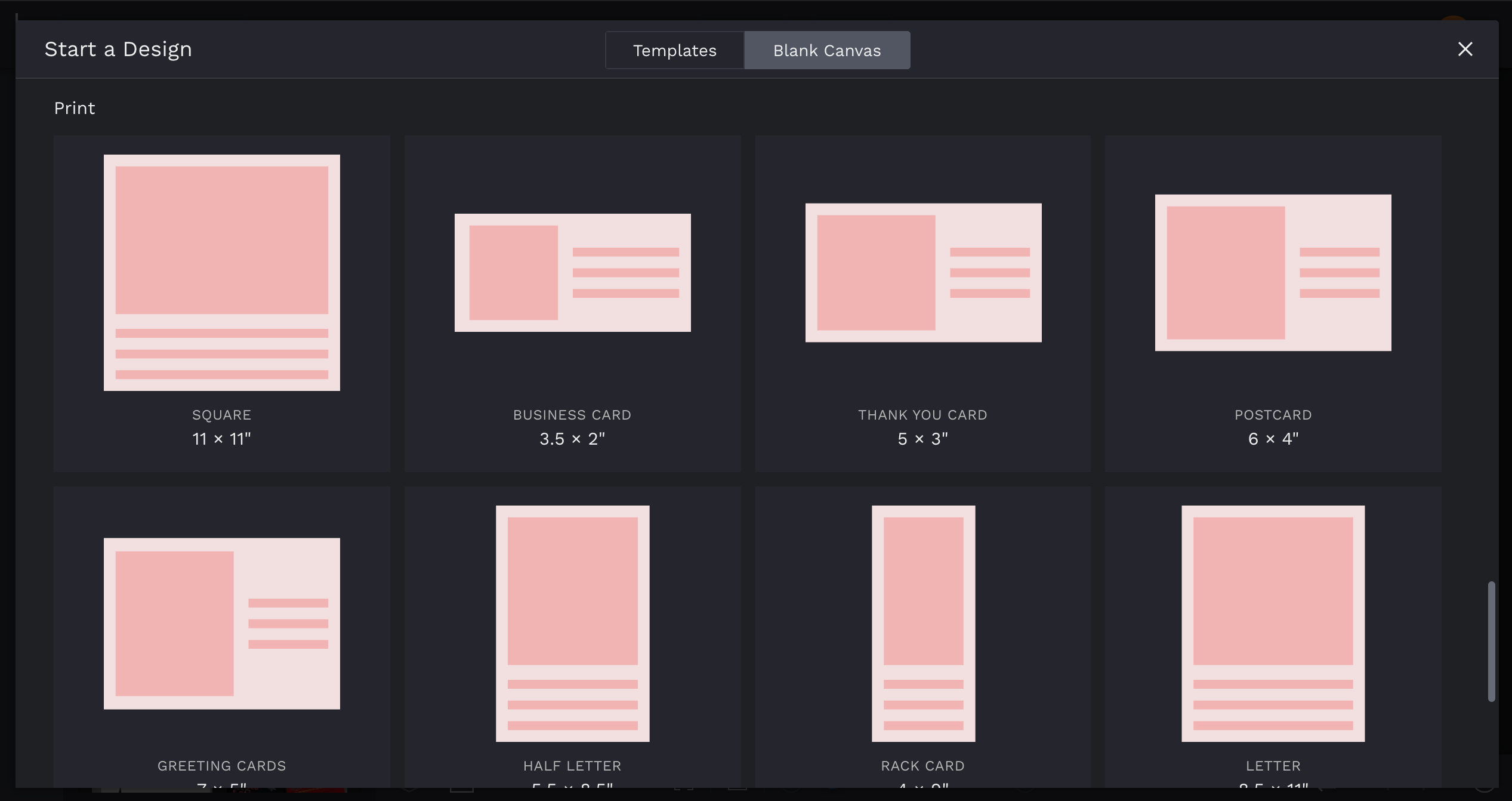 Custom Templates
If you have specific guidelines you're working in and know the exact dimensions you want to use, you can click the Custom Template button in the Templates menu. This will let you choose the width and height of your canvas, and also gives you an option for aspect ratio.