From watercolor and oil paintings to detailed sketches, cartoons, pop art, and more, you can let your inner artist shine with the click of your mouse. All it takes is a great photo and the magic of our Artsy effects!
Watch a Video Walkthrough:
Go from Photo to Cartoon:
Our
Cartoonizer
was the very first Artsy effect we created, and it stands the true test of time. It remains our most popular effect to date, and we now have an entire category full of different Cartoonizer effects.
To try out Cartoonizer, open the
Photo Editor
and go to the
Artsy
menu. Click on the 'Cartoonizer' panel, and you'll see 6 different variations of Cartoonizer. You can click on each panel to see how they vary. Use the '
Settings
' button to adjust the
Amount
, use the '
Clutter Cleaner
', and adjust
Sketch
and
Color
detail.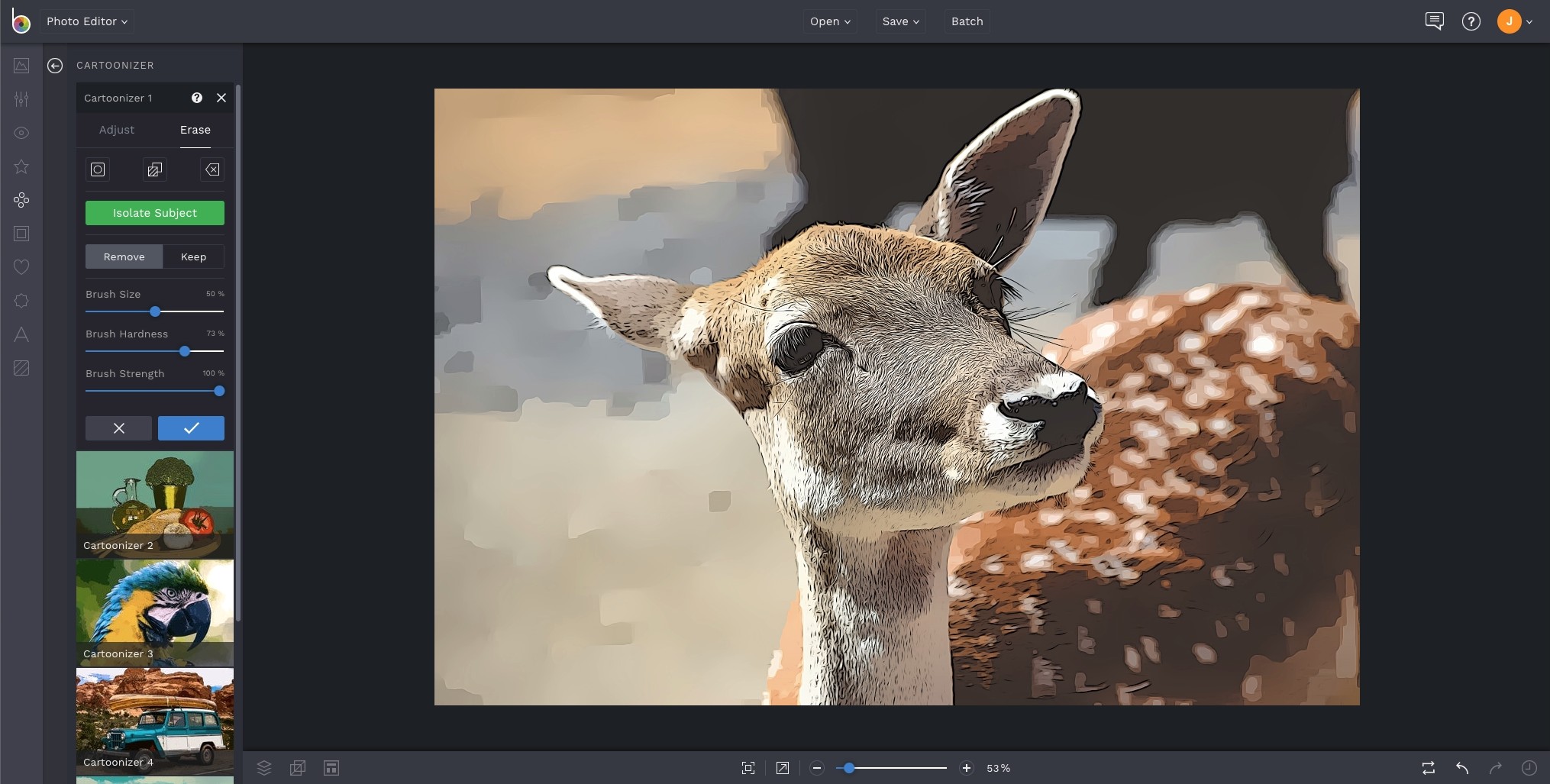 You can also use the Erase panel's eraser tool to remove or add the effect on only certain parts of your image.
Once you're happy with the results, click the green checkmark to apply the effect. If you decide you don't want to apply it, click the red X to remove it.
You'll repeat these steps for all of the Artsy effects:
Step 1: Find the desired effect under the Artsy menu.
Step 2: Click on the panel of effect you want to try.
Step 3: Click between the variants of each effect.
Step 4: Use the Settings panel to fine-tune the effect.
Step 5: Click the green checkmark to apply, or red X to remove.
Scroll through to see some more examples of how our Artsy effects work on different kinds of images.
Go from Photo to Painting:
There are entire categories of photos to painting effects available in our Artsy tab, and here are some of our very favorites:
Oil Painting:
From the brushstroke detail to the pops of color, the Oil Painting effects will make it look like you actually picked up a paintbrush.
Watercolor: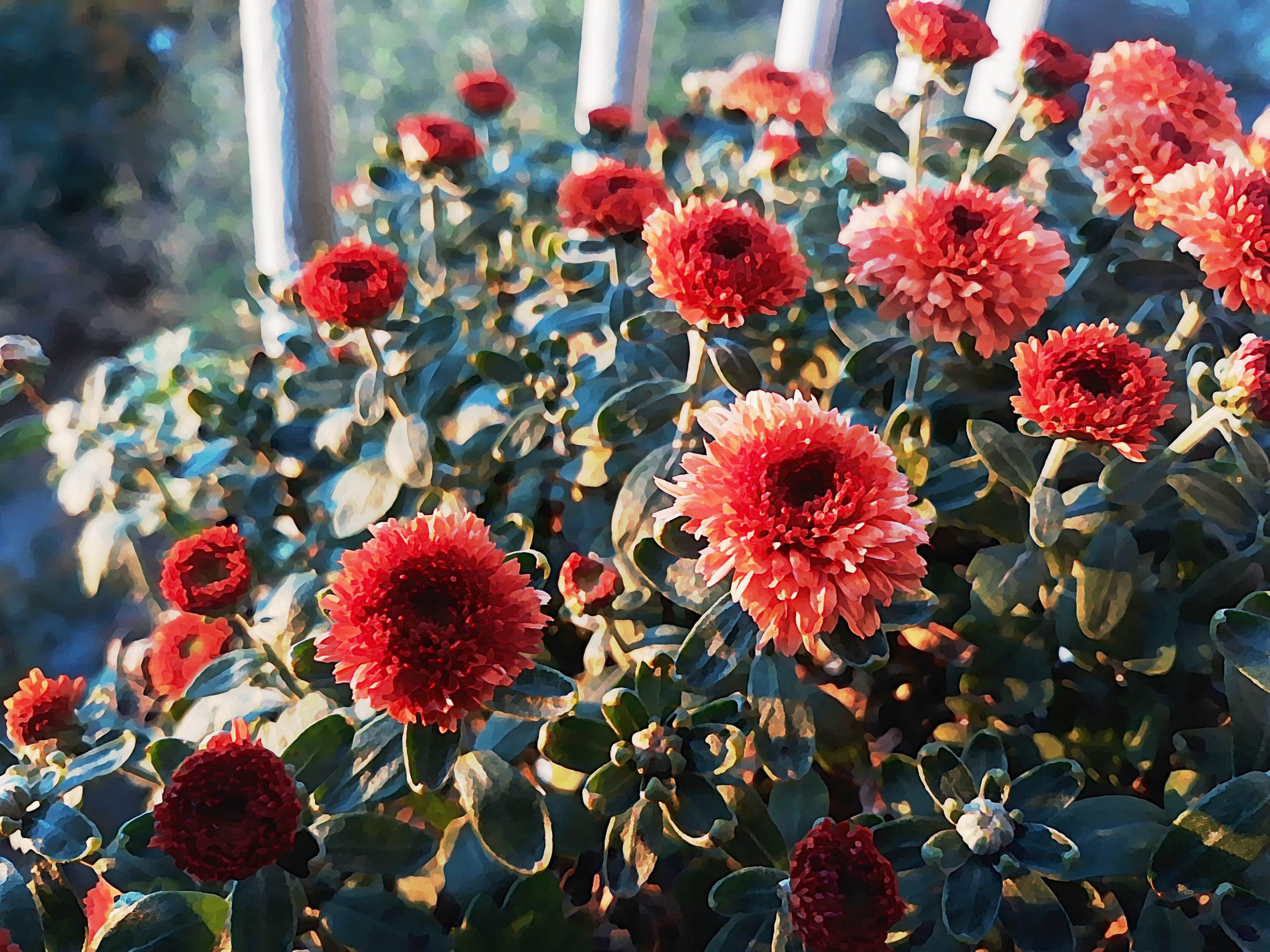 If watercolor paintings are more your style, you'll love the way our Watercolor effects bring out the details of your photos and morph them into a work of art.
Underpainting: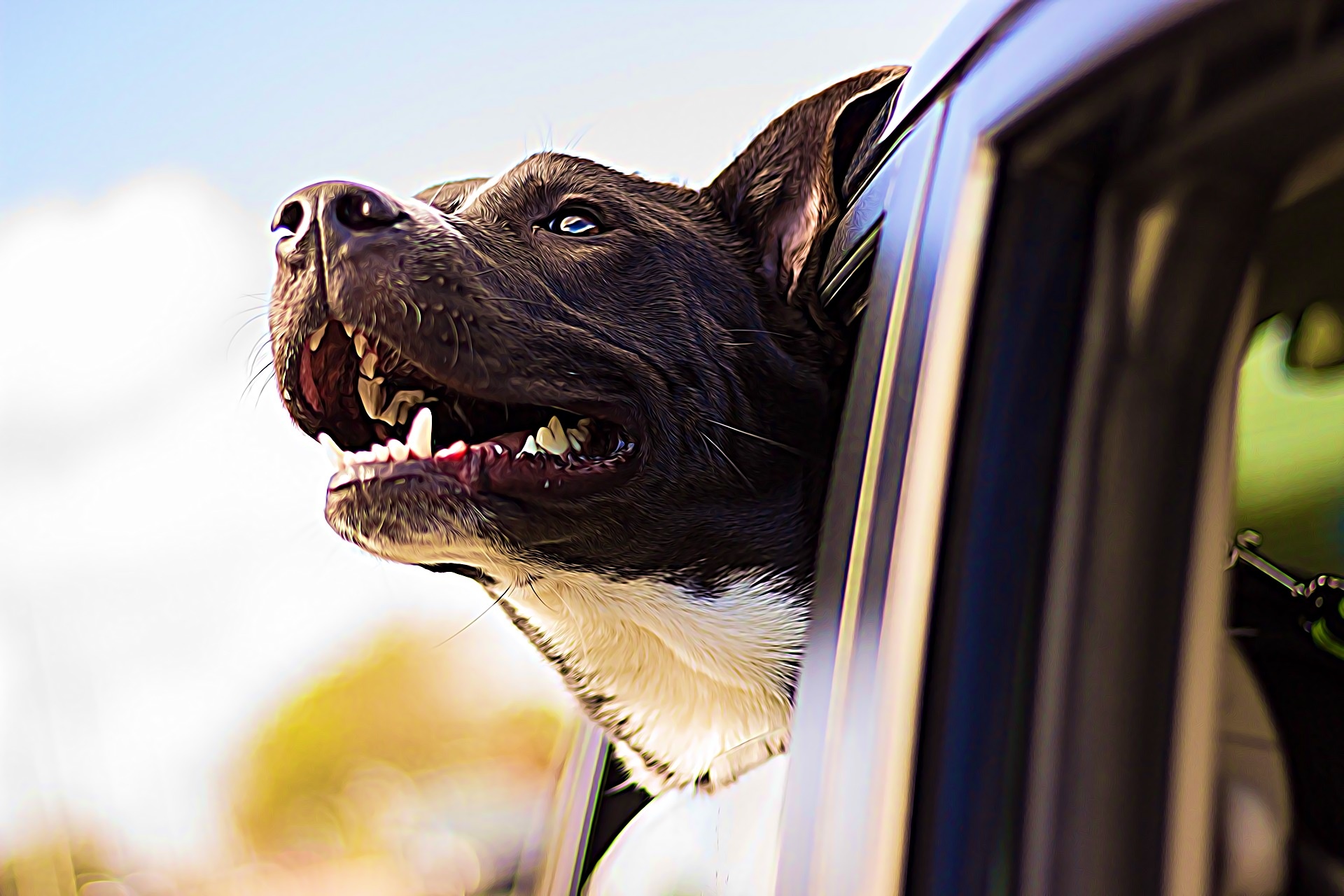 Underpainting effects add a visual dimension to your photos by making them look as though they have an "underpainted" base.
Impressionist: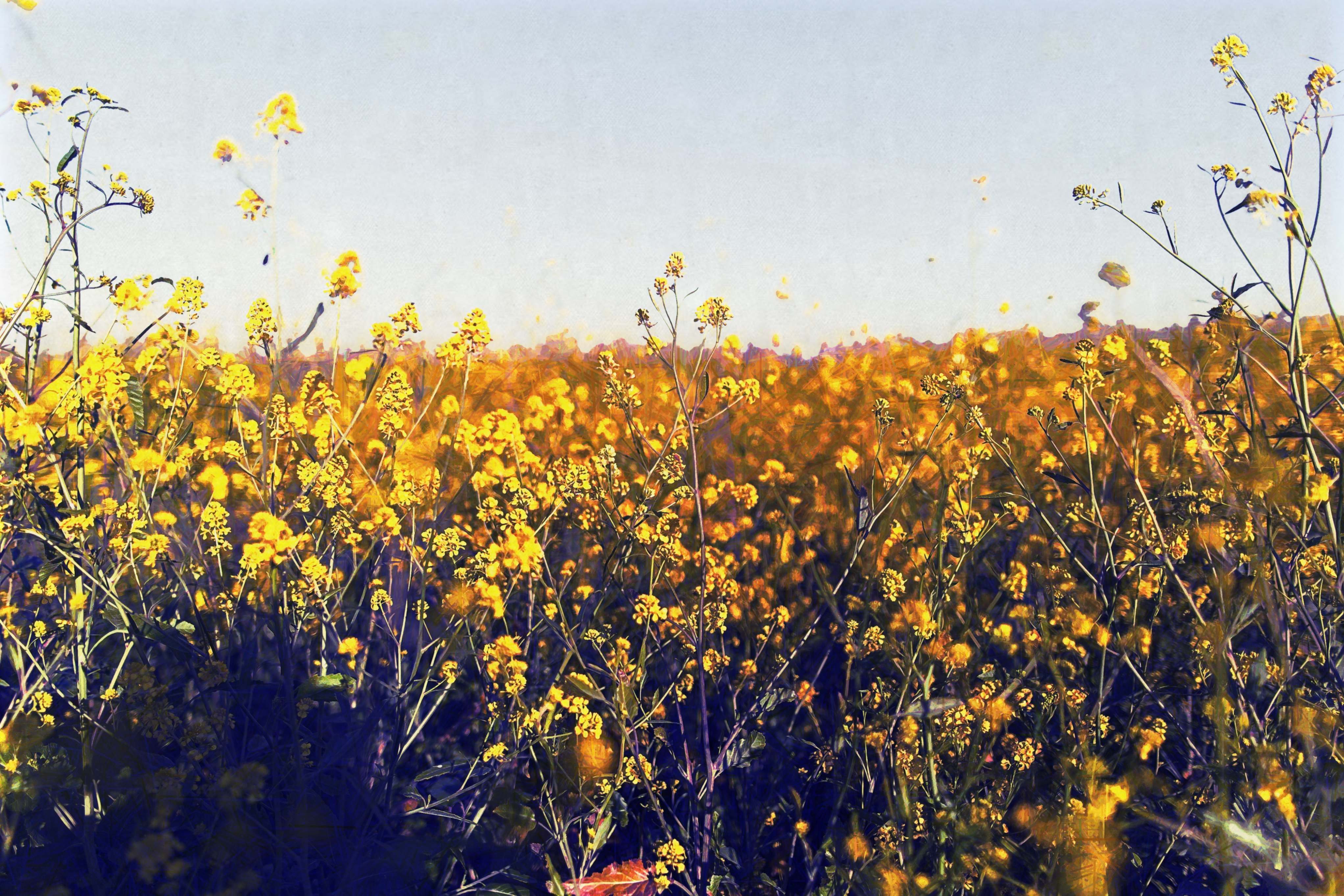 Each effect in the Impressionist category will break up your image into a series of brushstrokes and pops of color. You can customize the size and length of the brushstrokes and other details to refine your Impressionist effects to perfection!
Gouache: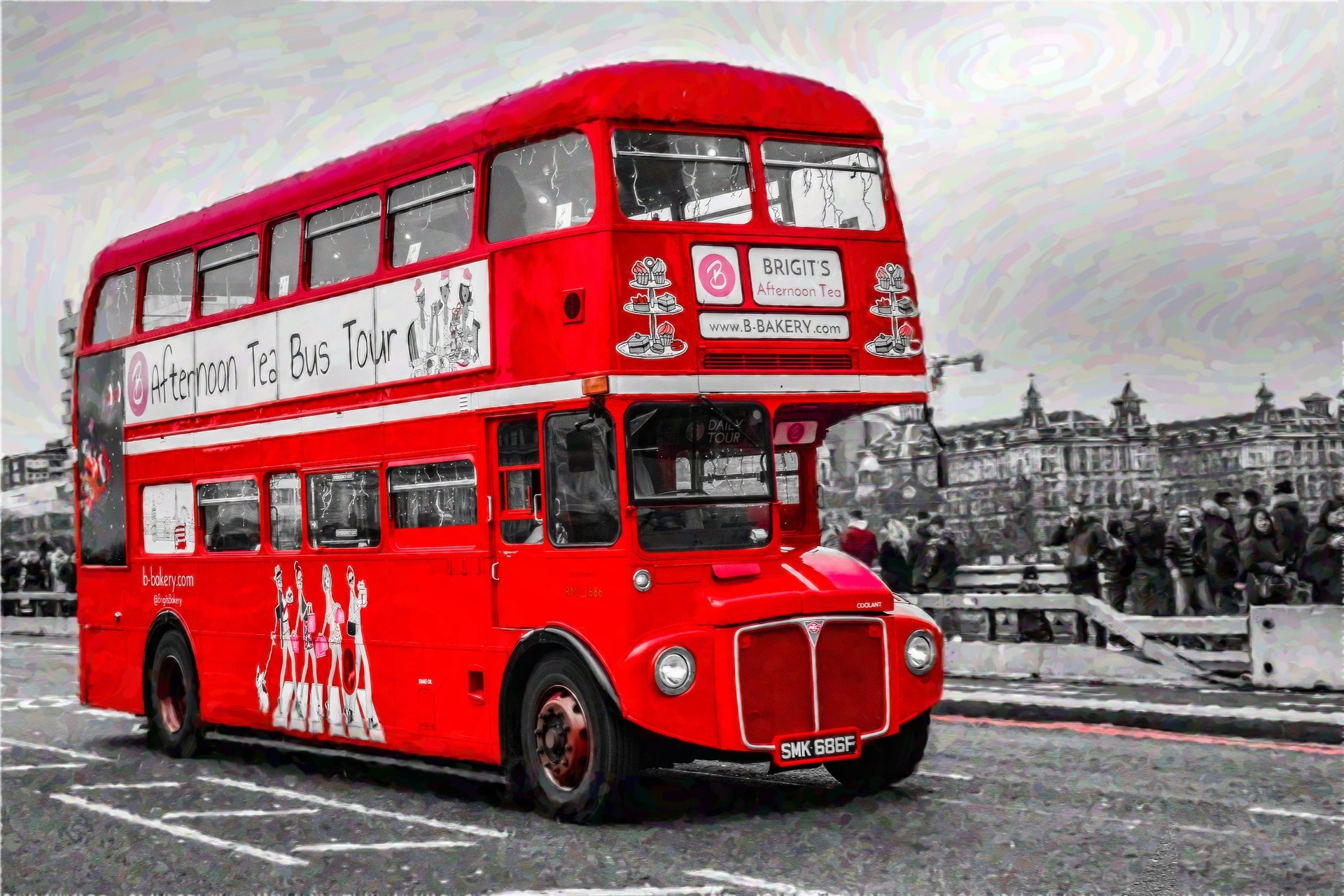 Enhance texture, color, and style in your photographs with this unique filter. Based on layering opaque colors, it will add great depth to your picture and step up your creative vision.
Go from Photo to Sketch:
These effects are so smart, they'll sense the edges and important details of your images and transform them into sketched renditions in seconds.
Sketcher:
With our Sketcher effects, you're not just limited to a black and white color palette – you have total control over the color of the sketch lines and the background color of your 2D work of art.
Inkify: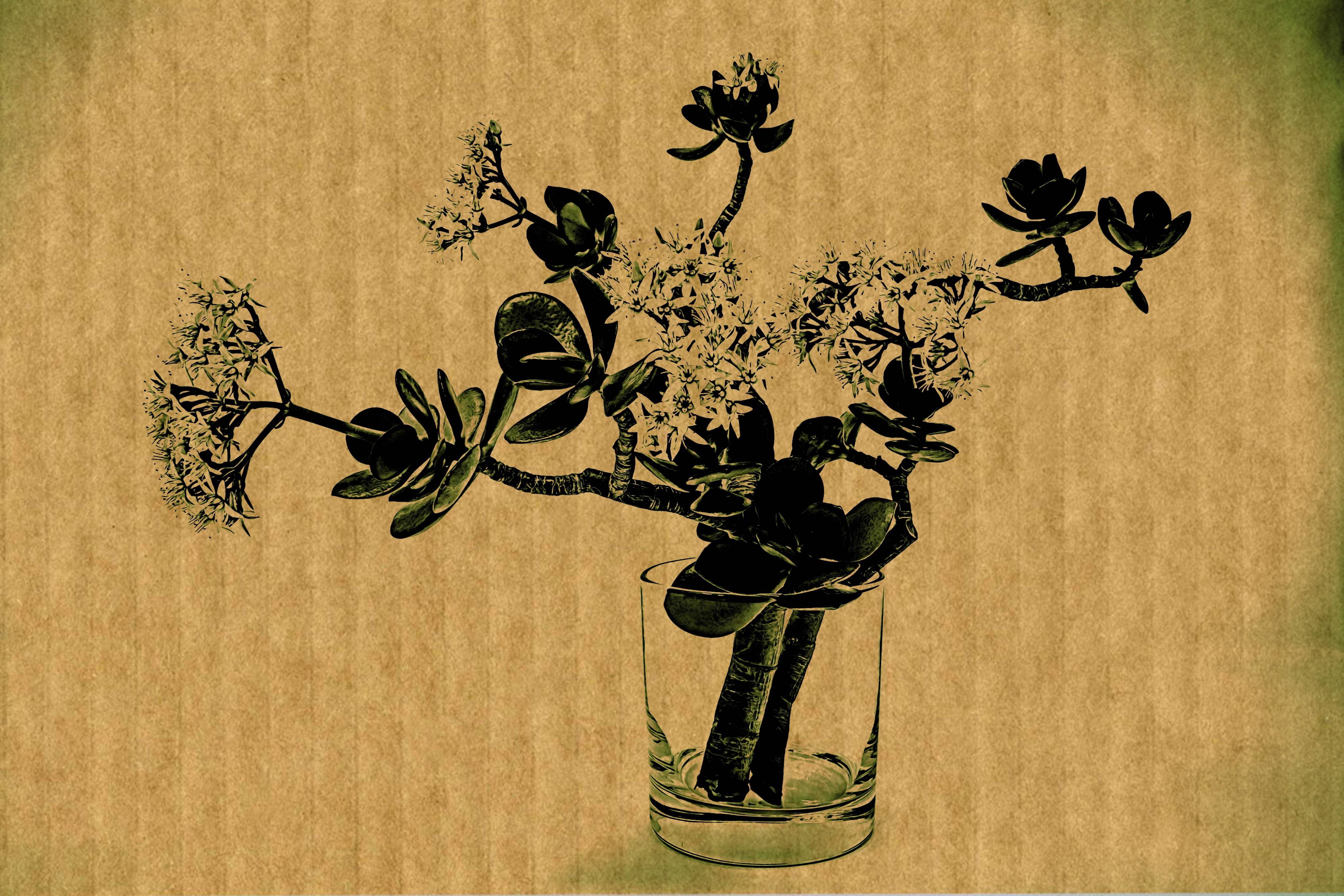 With Inkify options ranging from black and white to sepia to full color, you'll always have the perfect filter to turn your photos into sketches, stencils, and more!
Go from Photo to Digital Art:
Our most recent addition to our Artsy effects are our Deluxe Edition Digital Art Effects. These include remastered editions of our most popular effects like Cartoonizer, Watercolor, and Oil Painting, as well as some brand new effects like Pop Art, Ink Washes, Graphic Novel, and more!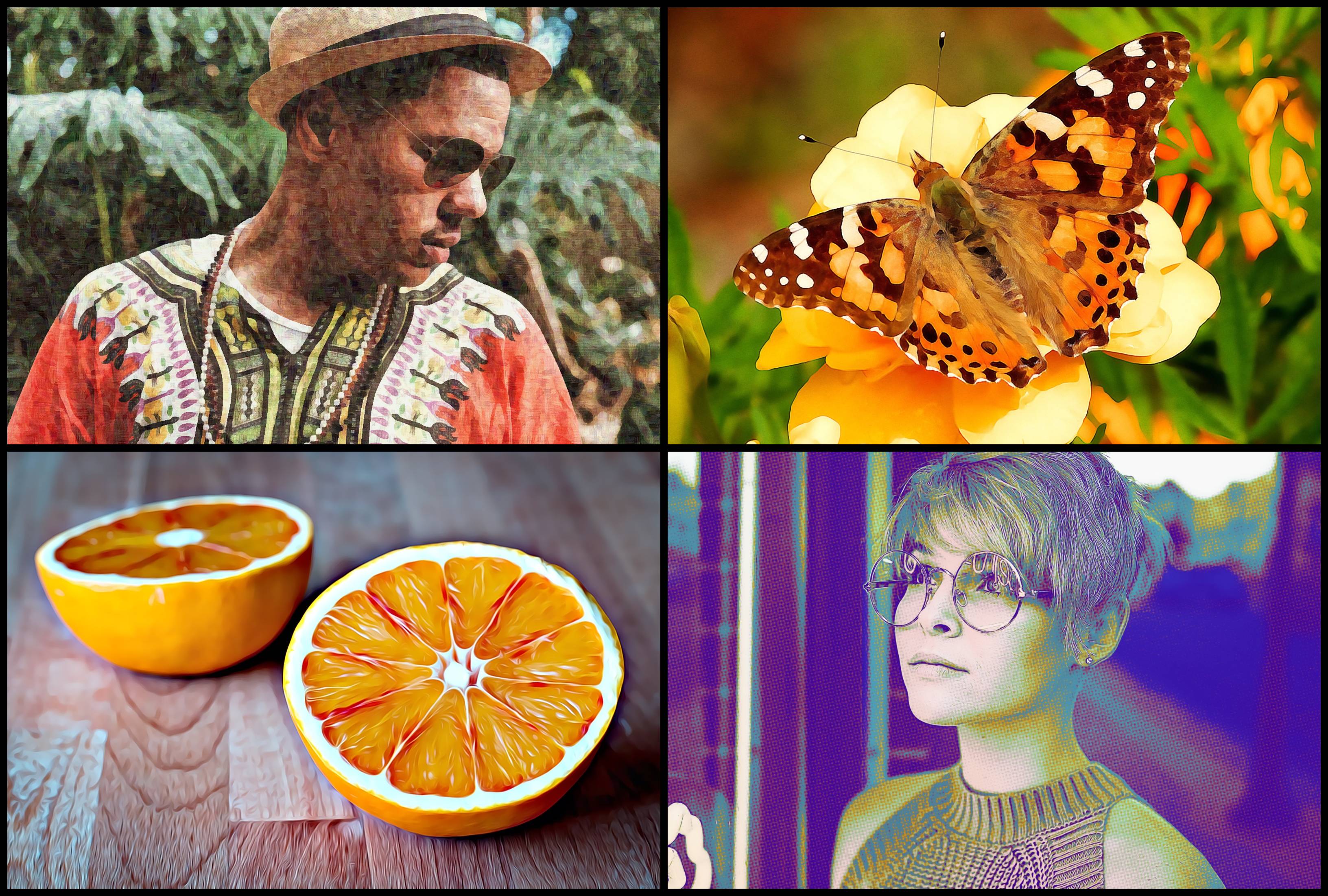 We spare no details when it comes to our Artsy effects, giving you the ability to customize each one to your heart's content and unleash your inner artist!