Glow tool works by brightening the highlights in your image to naturally make shiny objects appear even shinier. It will add a soft or heavy glow to any type of photography, but the best images to use with this tool are ones where shimmer and shine are important to the overall look.
Step 1:
Open up an image with
Photo Editor
. Under the
Edit
menu, you'll see the
Glow
tool.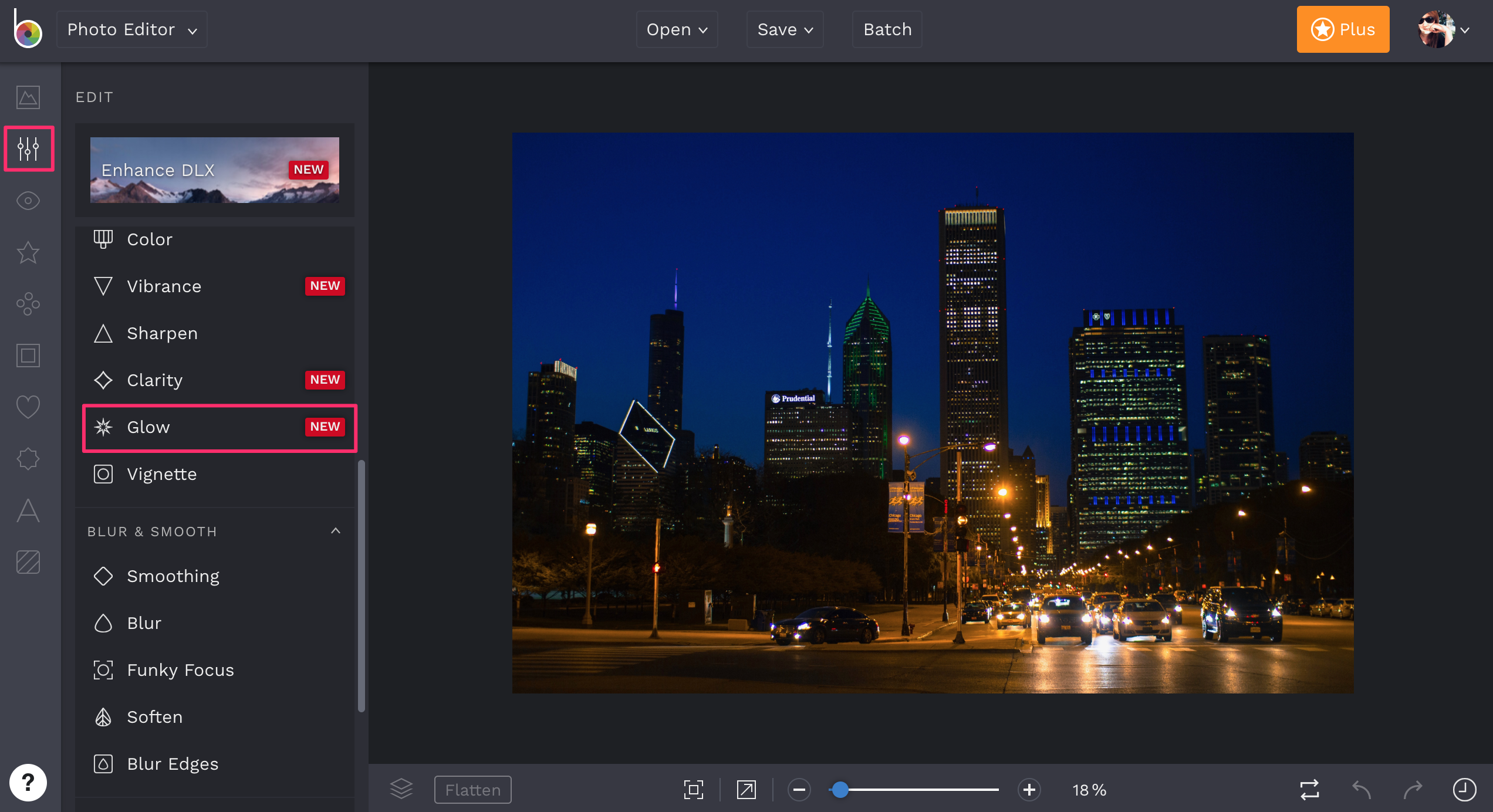 The Glow tool works especially well with certain kinds of product photography, where you can really bring out the boldness of your product with an extra glow, or for night photography to highlight the luminance of a cityscape.
Step 2: You'll see a few options under the Glow menu. There are options for both 'Normal' or 'Intense' glow, depending how extreme you want the effect to appear.
You'll also see several settings for each panel:
Amount: Controls the overall amount of glow added to the image

Glow Size: Creates a larger range of glow around the targeted area

Glint Size: Increases / decreases cross-light 'glint' over targeted areas

Tolerance: Helps regulate the area that the effect is applied to

Tint: By default this will be transparent, but if you'd like your glow to have a color tint, click on the box icon to choose a color from the color wheel
Step 3: Adjust these different settings until you get the results you're looking for! Click the blue checkmark to apply.
Final Results: