The Rotate Tool gives you the ability to rotate an image clockwise, counter clockwise, flip it as a mirror image or straighten it up. Read along to see how!
Step 1: Open your Photo Editor and go to the Edit menu, then choose Rotate.
Step 2: The Rotate icons look like two arrows pointing opposite directions. Flip your image Clockwise or Counter Clockwise until you get the results you want.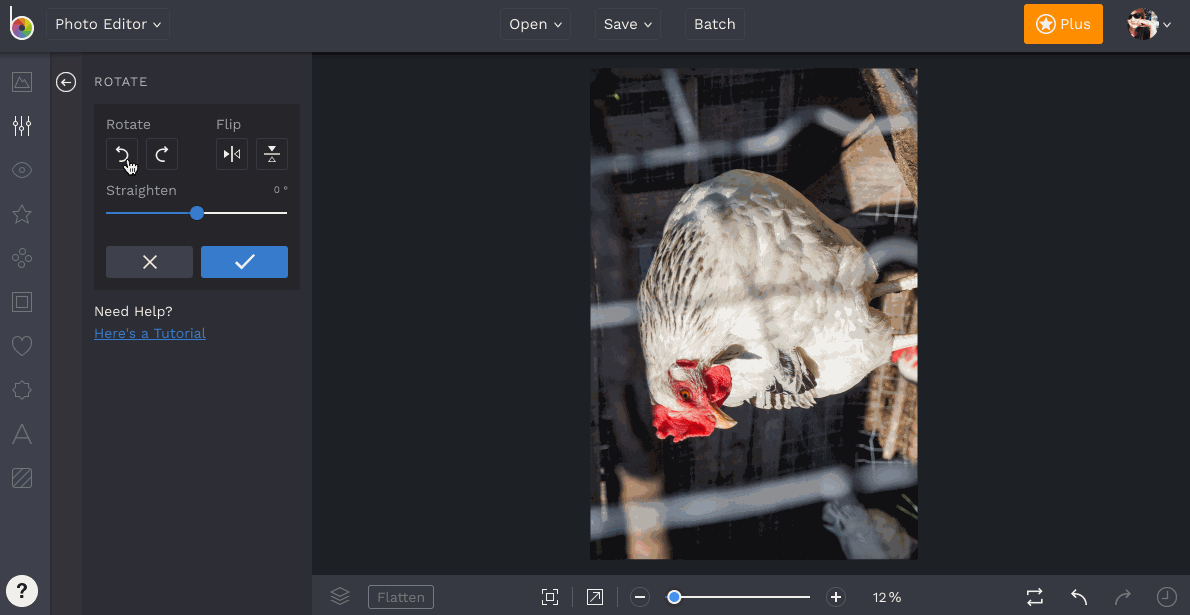 Step 3: To the right of that you'll see the Flip options. You can flip your canvas horizontal or vertical without actually moving the canvas itself.
Sometimes you'll find a horizontal flip will be a more balanced image, or you may just want to experiment with different orientations on your canvas.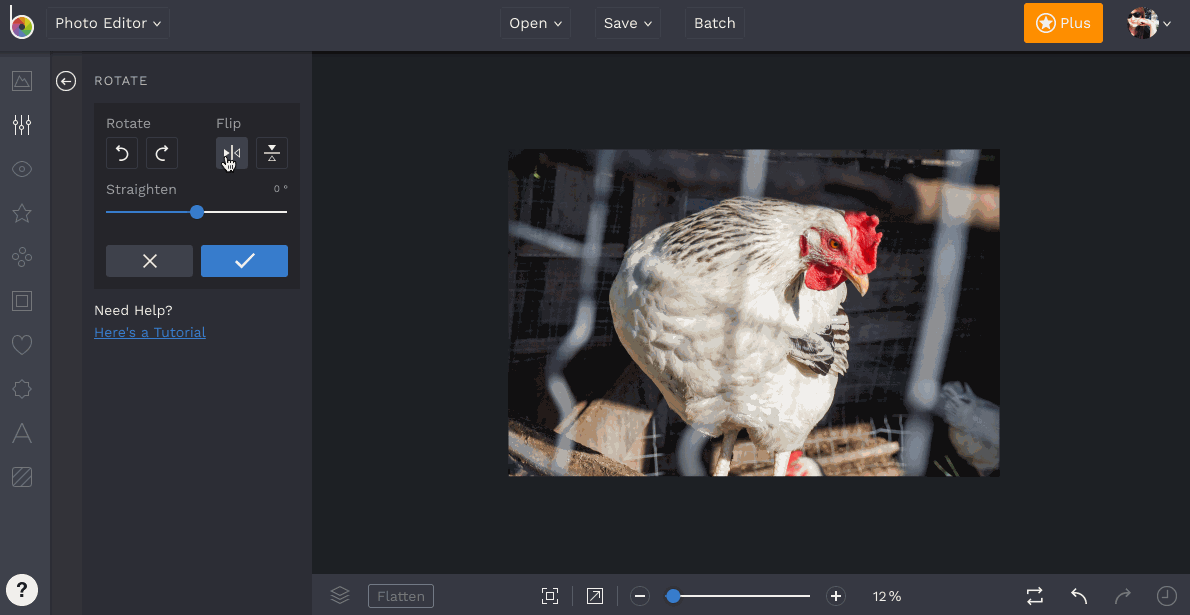 Step 4: Move the Straighten slider around to straighten out the image if you find it's a little crooked or you'd like a slightly different aspect.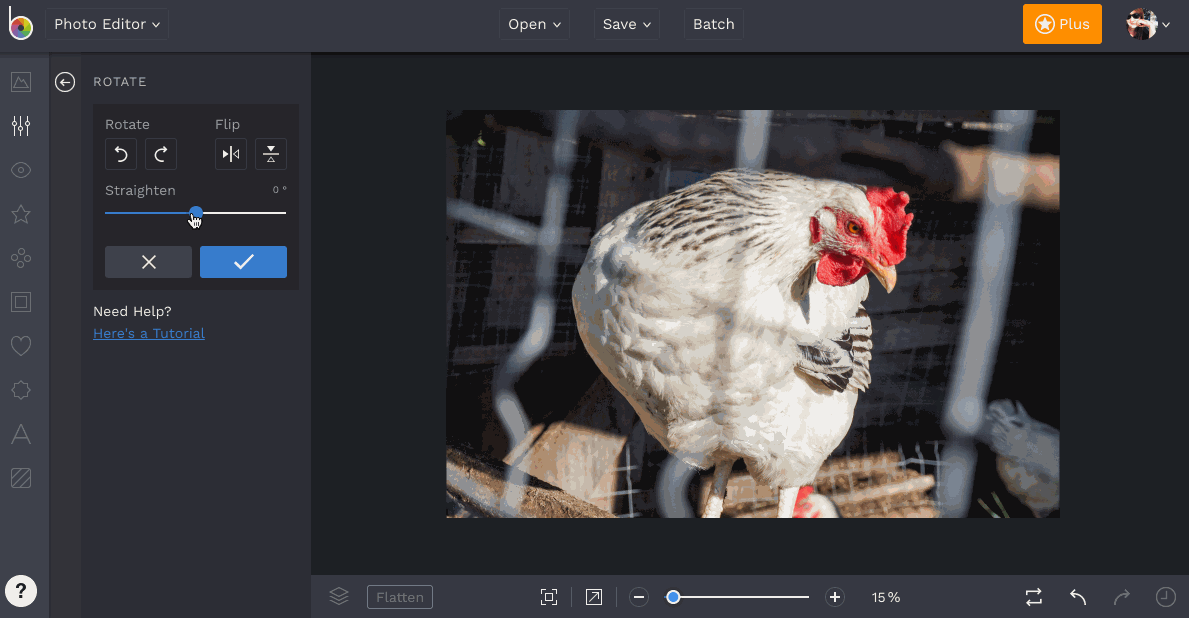 Keep in mind using the Straighten tool will usually also crop some of your image down, so experiment with it until you get the results you're looking for.
Final Results: