If you're in the middle of a project and decide you would like to start over, you can quickly reset your canvas to begin with a new project.
Step 1: While in any project either in Photo Editor, Collage Maker or Graphic Designer, you can hit the Reset button at the bottom of your canvas to give you the option to wipe the current project and start over: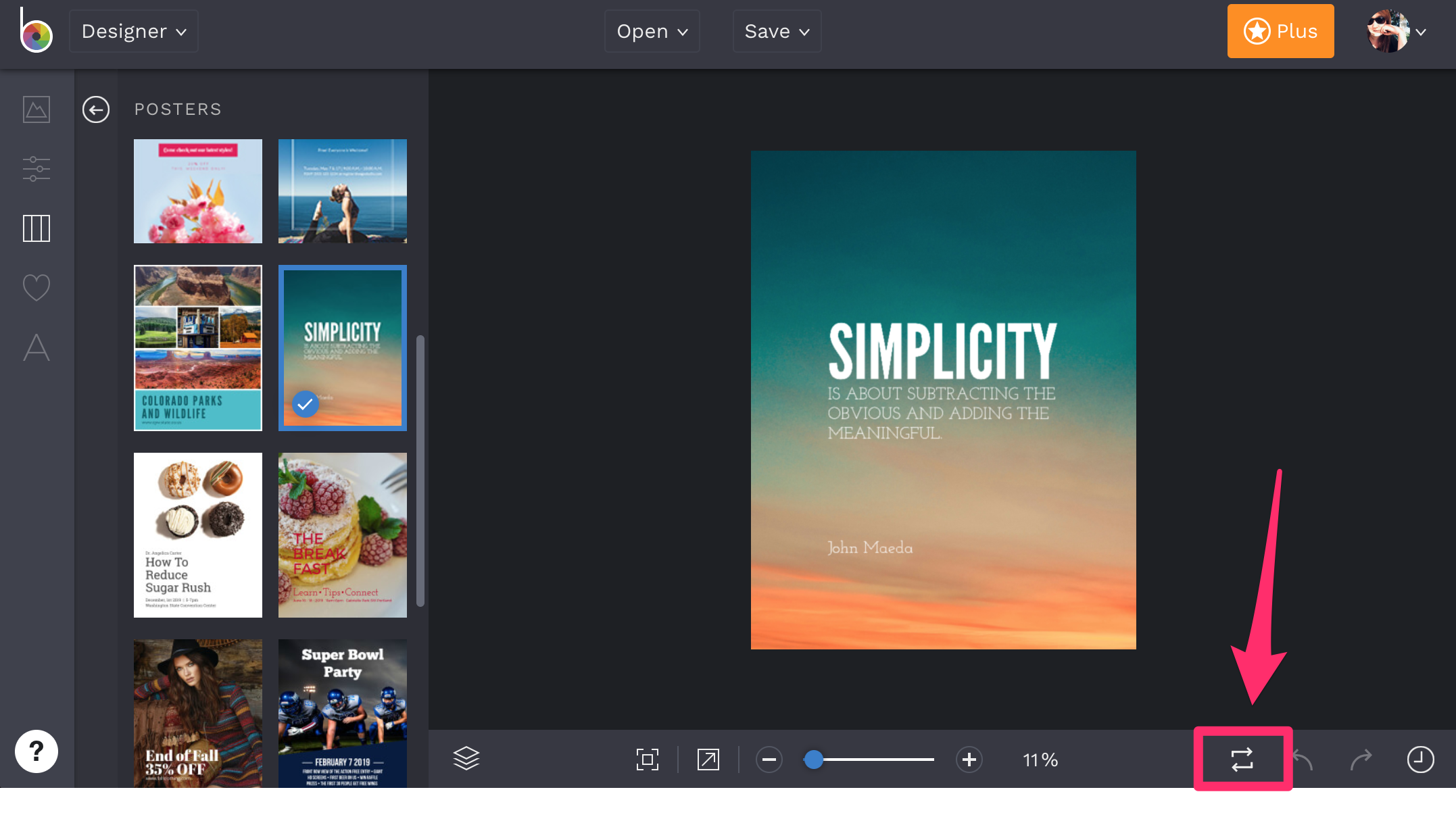 Step 2: Once you've clicked this button you'll get a message that states "You're about to start a new project. Your current project will be cleared and all unsaved changes will be lost. Are you sure you would like to continue?"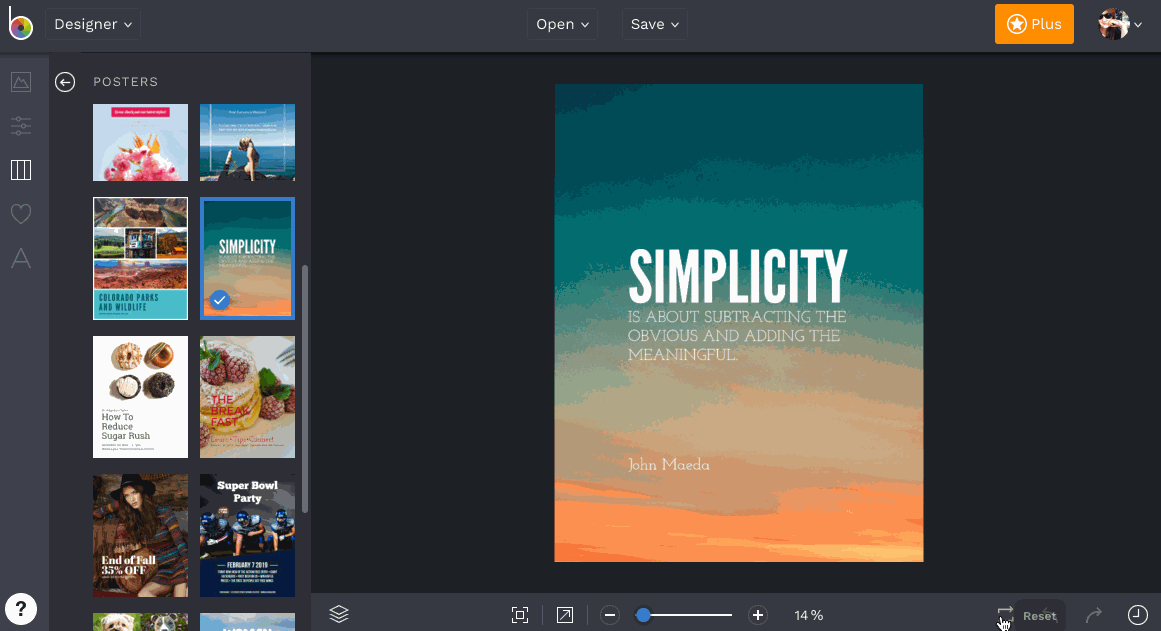 Step 3: Click Yes to wipe the project you're currently working on and start a new project, or No to cancel and be taken back to the previous screen.
Please Note:
This same button can be used to reset a project through all three applications, whether you're in the Photo Editor, Graphic Designer or Collage Maker.
If you're opening up a new session with BeFunky, you'll see when you open any of the applications a message asking if you want to Start New or Continue Editing the previously autosaved project: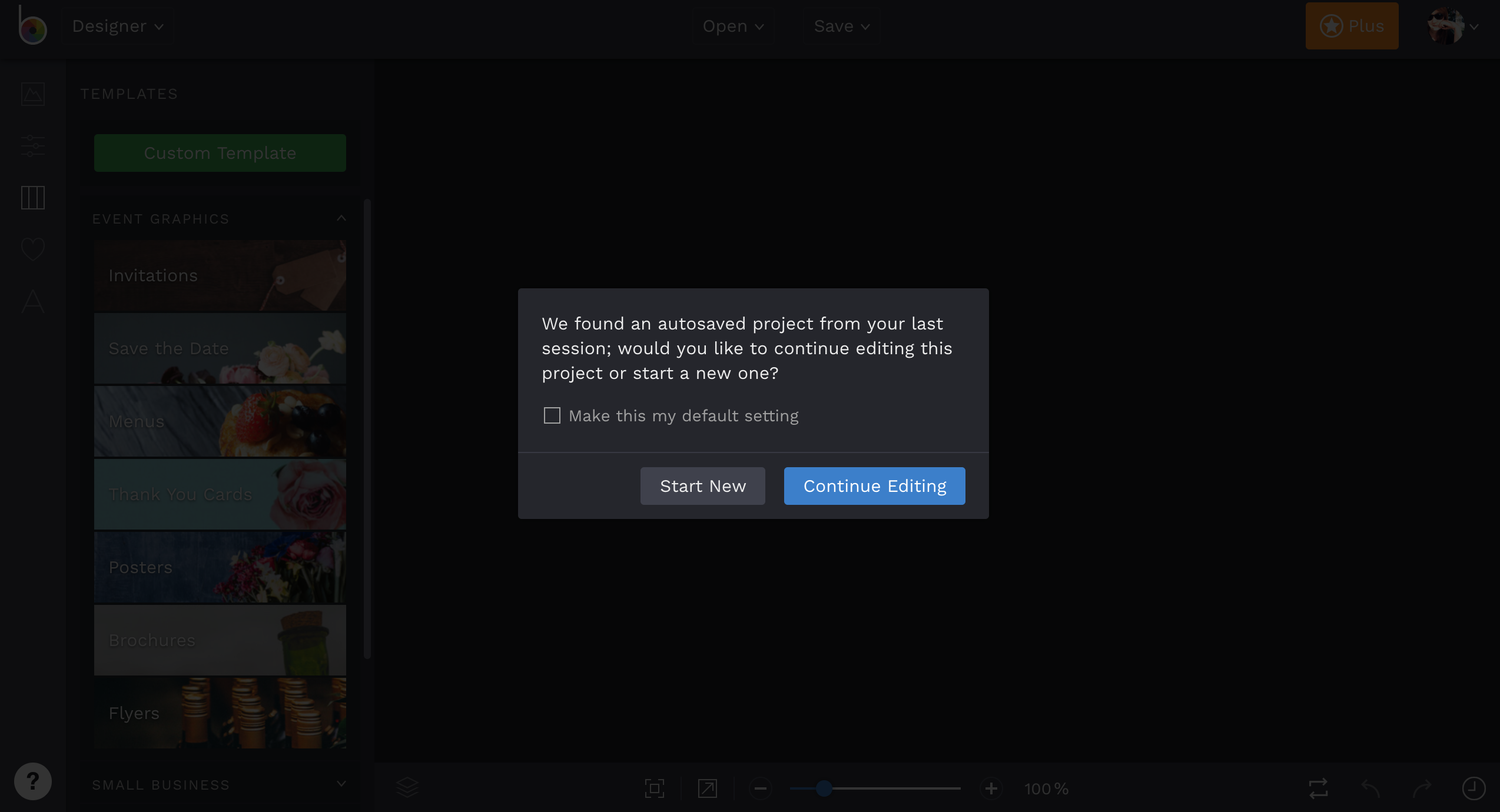 Click Start New to erase the previous project and start with a new default setting.