Turn ordinary photos into digital art with BeFunky's world famous Cartoonizer!
What started as a one-stop effect now has a full range of options to create a personalized cartoon look to your images.
Step 1: Upload your image into the Photo Editor.
Step 2: On your left hand menu choose the Artsy category.
Step 3: Click on Cartoonizer in your list of Artsy options: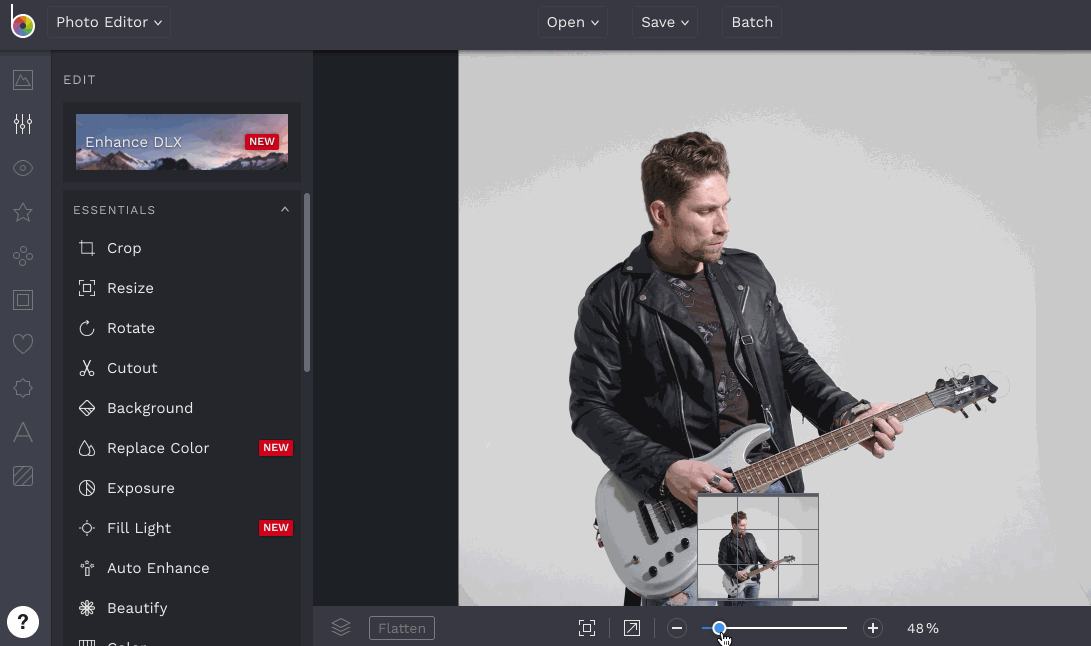 Step 4 - From here you can choose from five variations of the Cartoonizer, each with a slightly different style. Below are examples of each variation on the same image: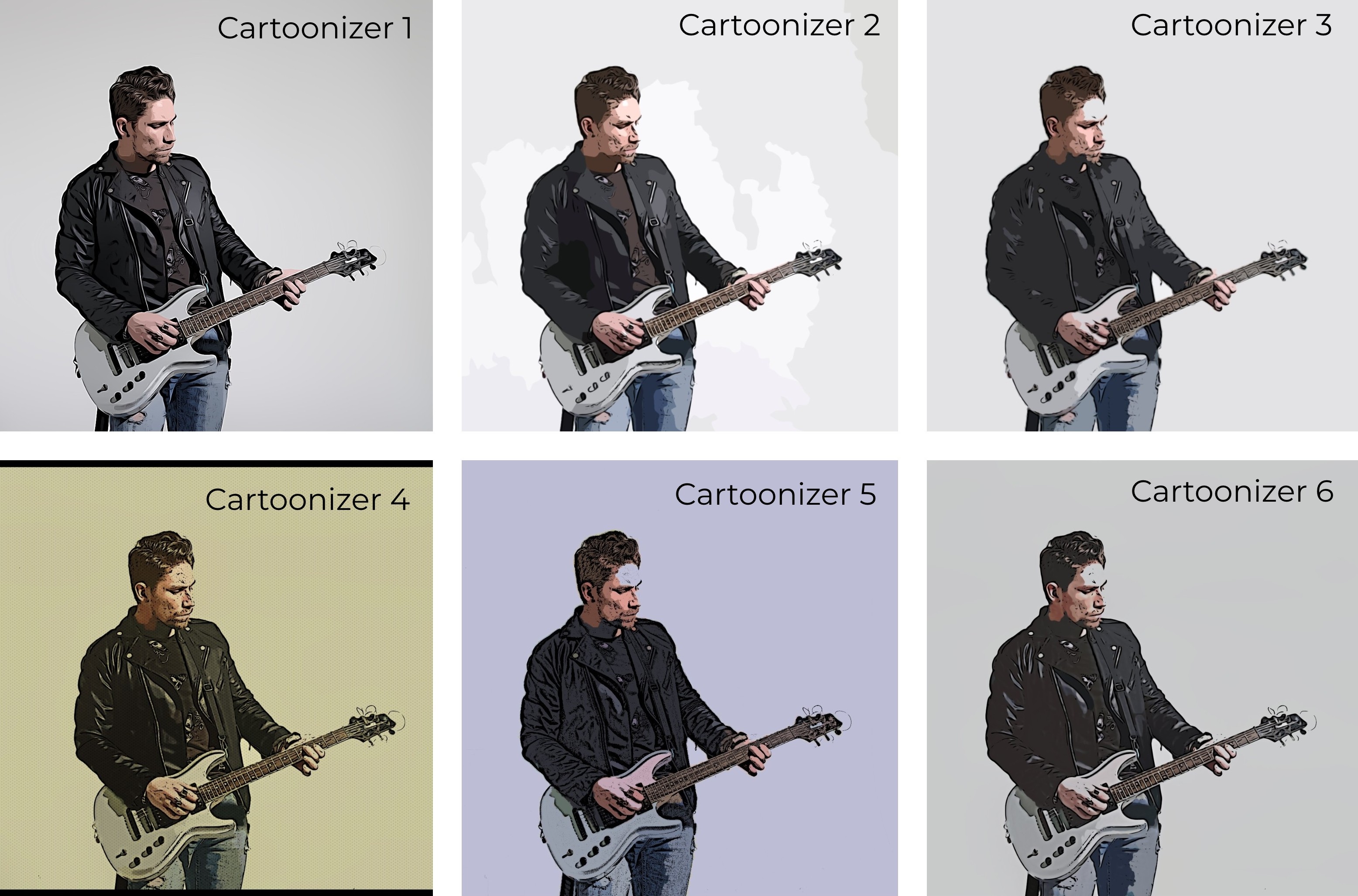 Step 5 - Use the Settings button to customize the effect on your image:
5a) Amount - Controls how dramatic your image is cartoonized
5b) Clutter Cleaner - Softens the image noise
5c) Sketch Detail - Creates darker lines and a more pen-drawn effect
5d) Color Detail - Focuses on the color effect
Play around with these until you get the desired result!
Step 6 - Once you're happy with the look you've created, press the blue checkmark to fully apply the effect to your images, then save your creations.
Using Cartoonizer DLX:
As an alternative, our DLX series includes our most refined version of Cartoonizer.
Step 1: Go to to Artsy effects, then choose the 'Digital Art' panel.
Step 2: Select Cartoonizer DLX to apply the effect.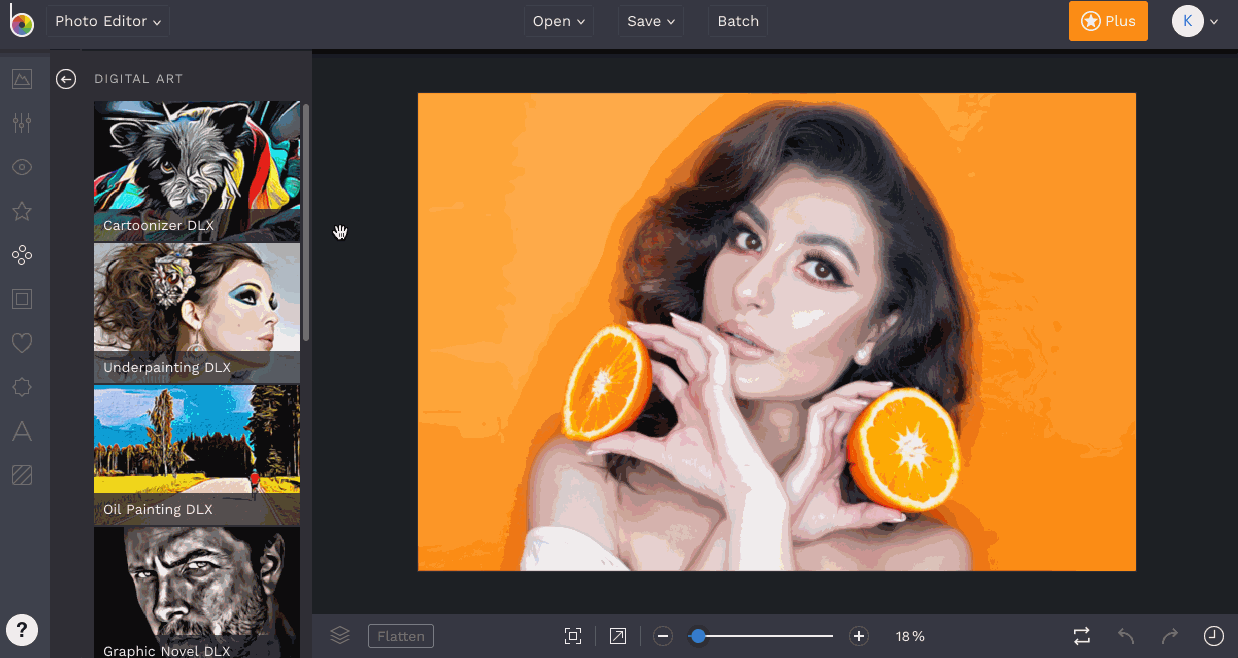 Step 3: Click the 'Settings' icon to adjust the Amount or Sharpen of the effect.
Step 4: Click the blue checkmark to apply the effect, or X out to cancel.
Looking for more inspiration? Check out our blog post: