With BeFunky's Batch Processing feature, you can upload and edit multiple photos at once. Whether you want to crop, resize, adjust exposure, add effects, or otherwise edit several photos at the same time, Batch Processing can make it happen. Here's how to use Batch Processing:
Step 1: Click the Batch button at the top of the Photo Editor.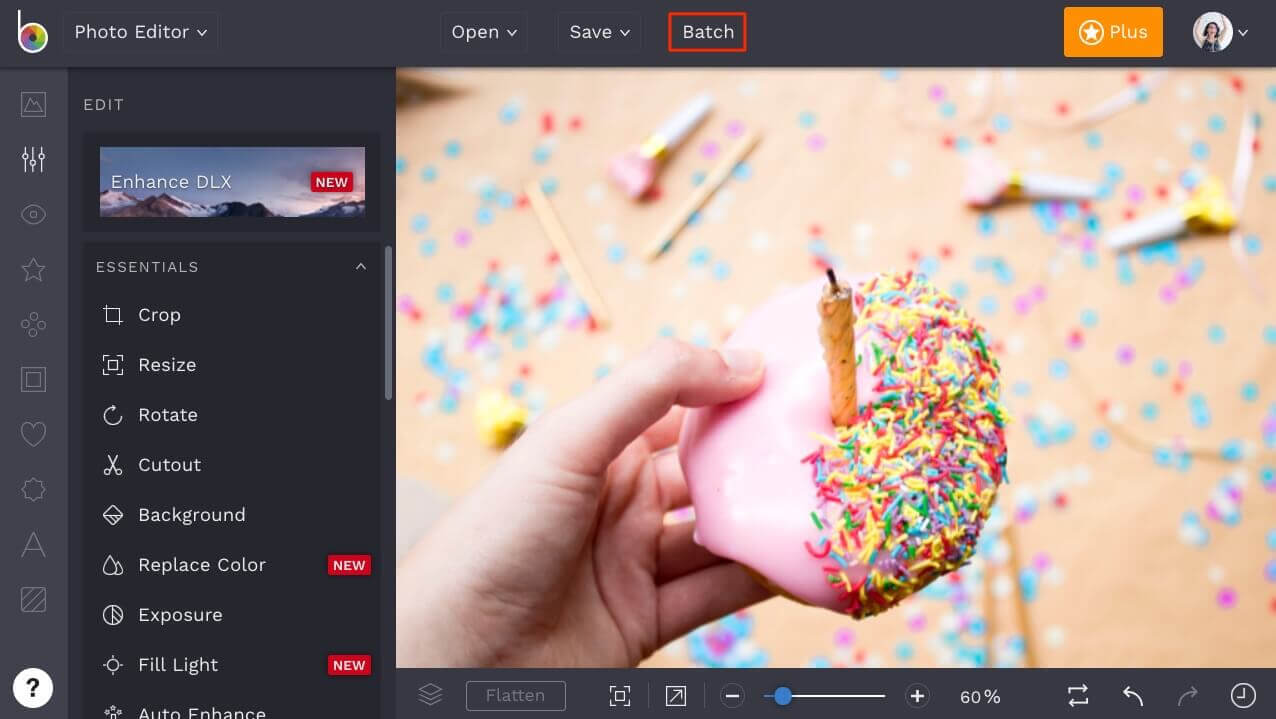 Step 2: Select the Add Images button at the top of the Batch Processing screen to upload all the images you want. Alternatively, you can drag-and-drop your image files right into the Batch Processing menu over the label that says "Drop Your Images Here".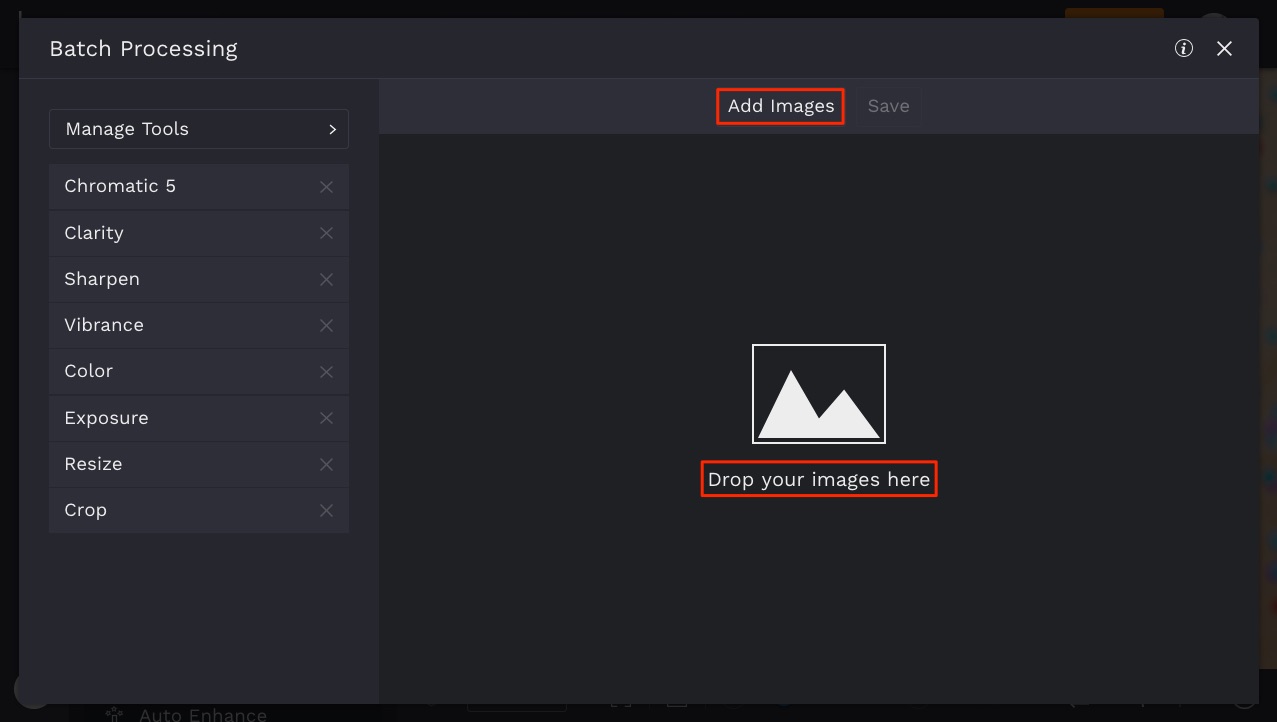 Step 3: To remove images, right click on any image you'd like to remove from the batch and select Remove Image. You can also click the Clear button to remove every image from the batch.

Step 4: To apply tools and effects to your photos as a batch, click any item from the quick menu on the left side of the Batch Processing screen. Each tool and effect will have its own menu for you to edit and adjust the photos.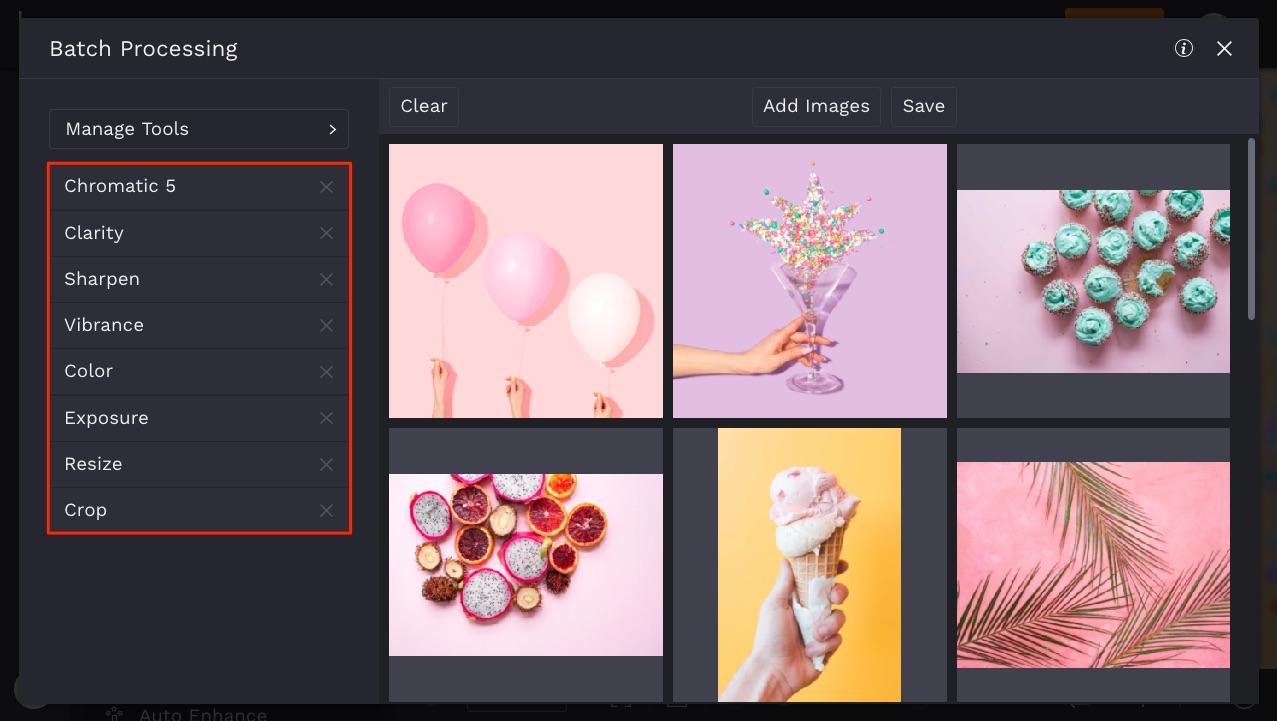 Step 5: To add new tools to your menu, click the Manage Tools button at the top of the left side menu to search hundreds of photo editing tools and effects to use on your batch of images. To add tools or effects, click on the ones you want and your selections will appear in the quick menu on the left side. To delete items from the quick menu menu, click the 'x' next to the name of the tool or effect.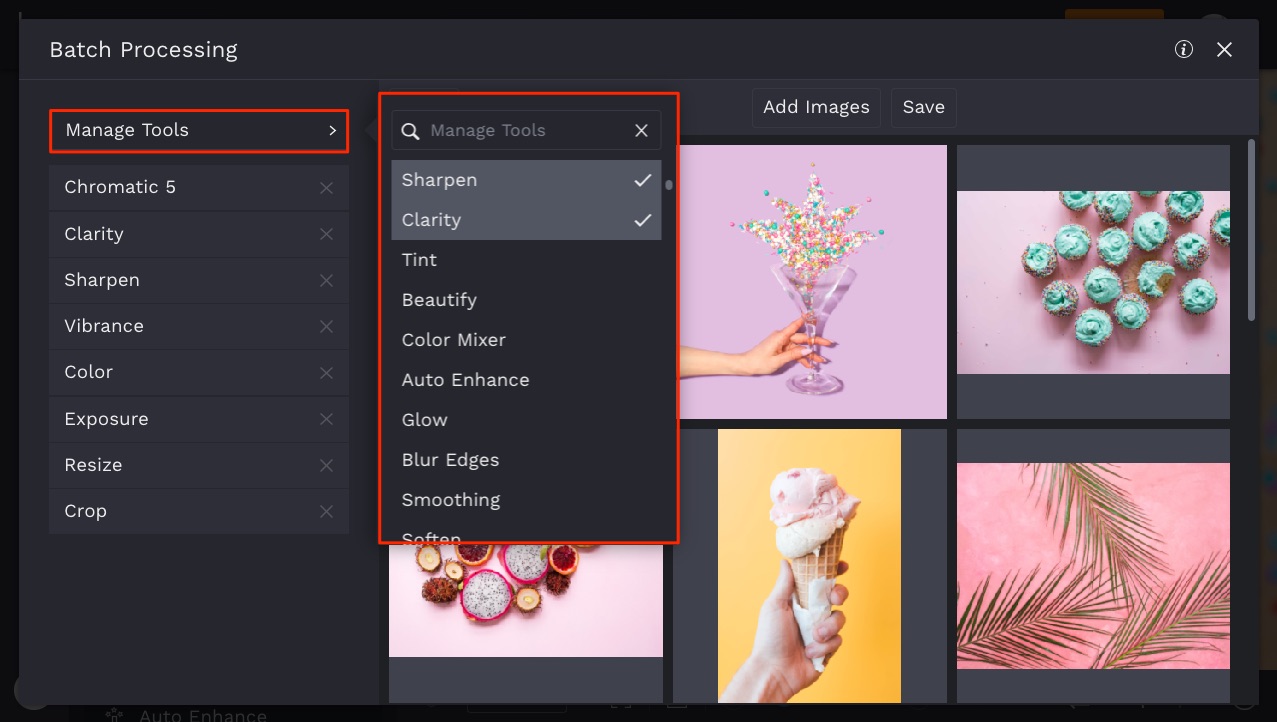 Step 6: To save your batch photos, click the Save button at the top of the Batch Processing screen and follow the prompts on the Save menu. You'll be able to choose the file format (JPG or PNG) and update the file name by typing anything you want into the text box, then selecting "Before Name" or "After Name" from the dropdown menu.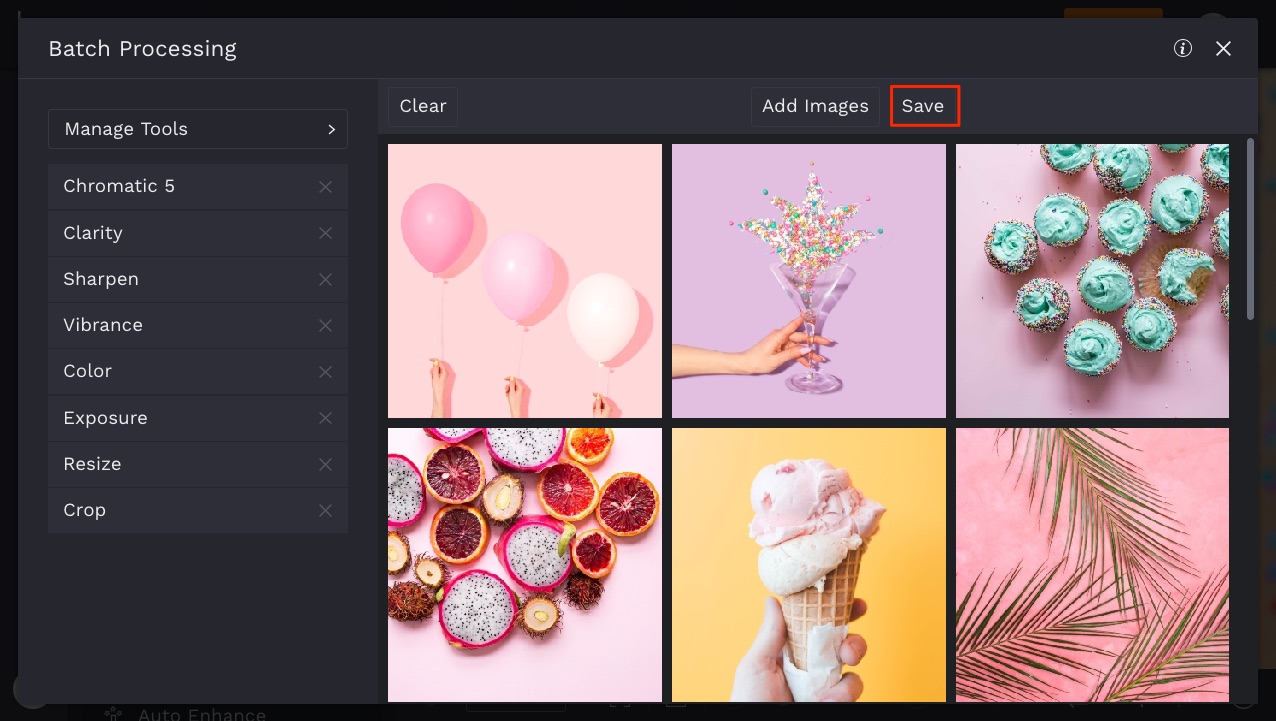 Step 7: Click the Save Images button when you've made your selections. Your batch images will be saved within a zip file, and you can choose the location on your Computer where you'd like the zip file to be stored.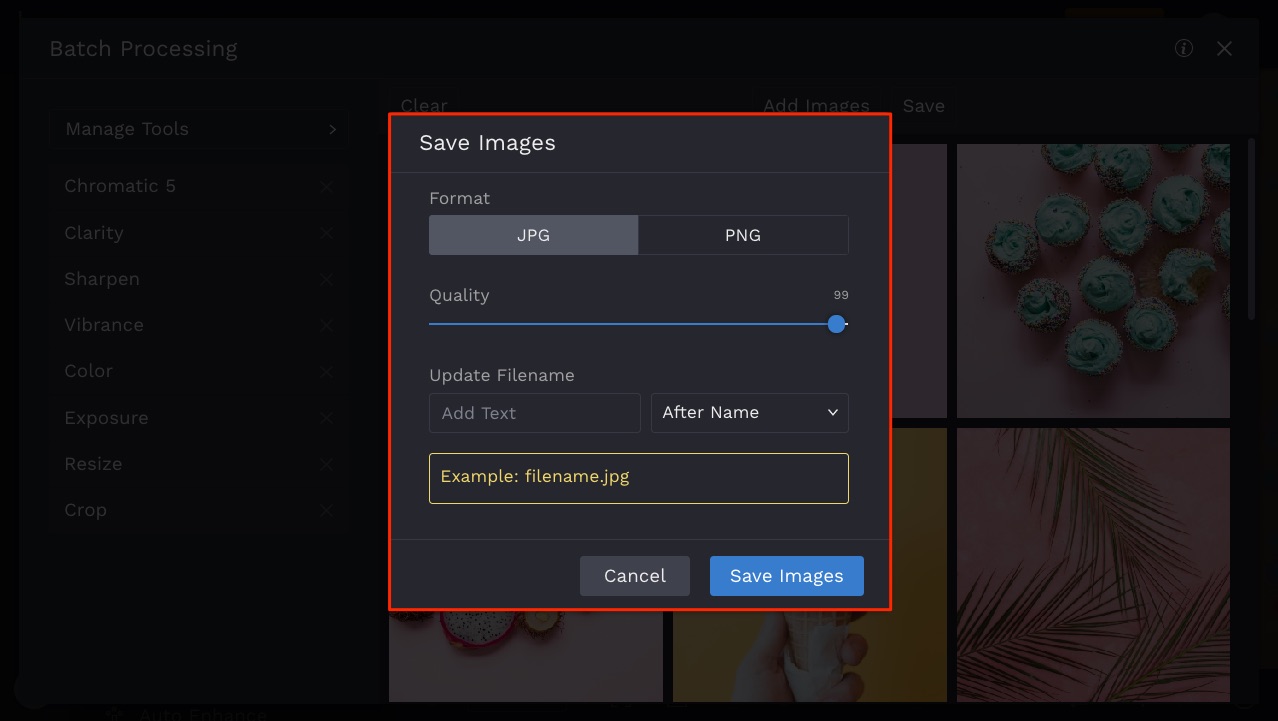 Looking for more inspiration? Check out our blog post: