Using Replace Color Tool, you can change one color for another, with just a few clicks!
Step 1: Upload an image into the Photo Editor.
Step 2: Click on Replace Color from the Edit menu on the left.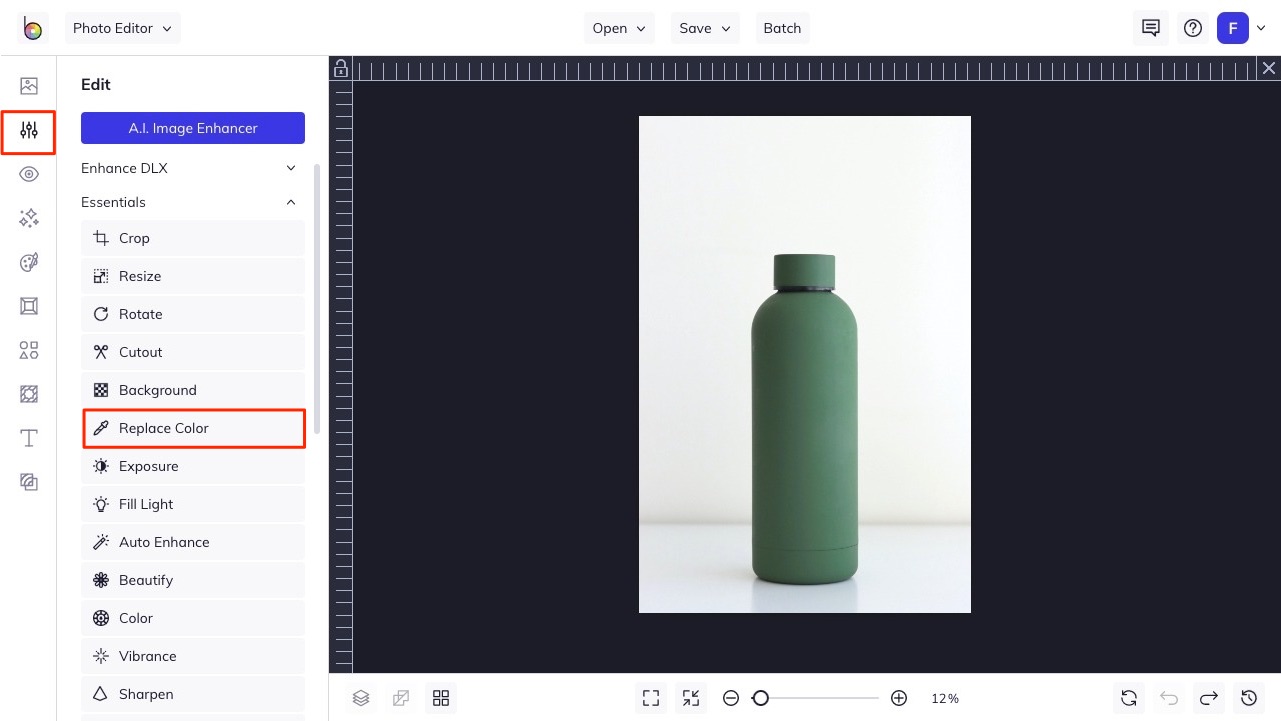 Step 3: Click on the box next to Source Color and use the eyedropper tool to select any of the colors in your image.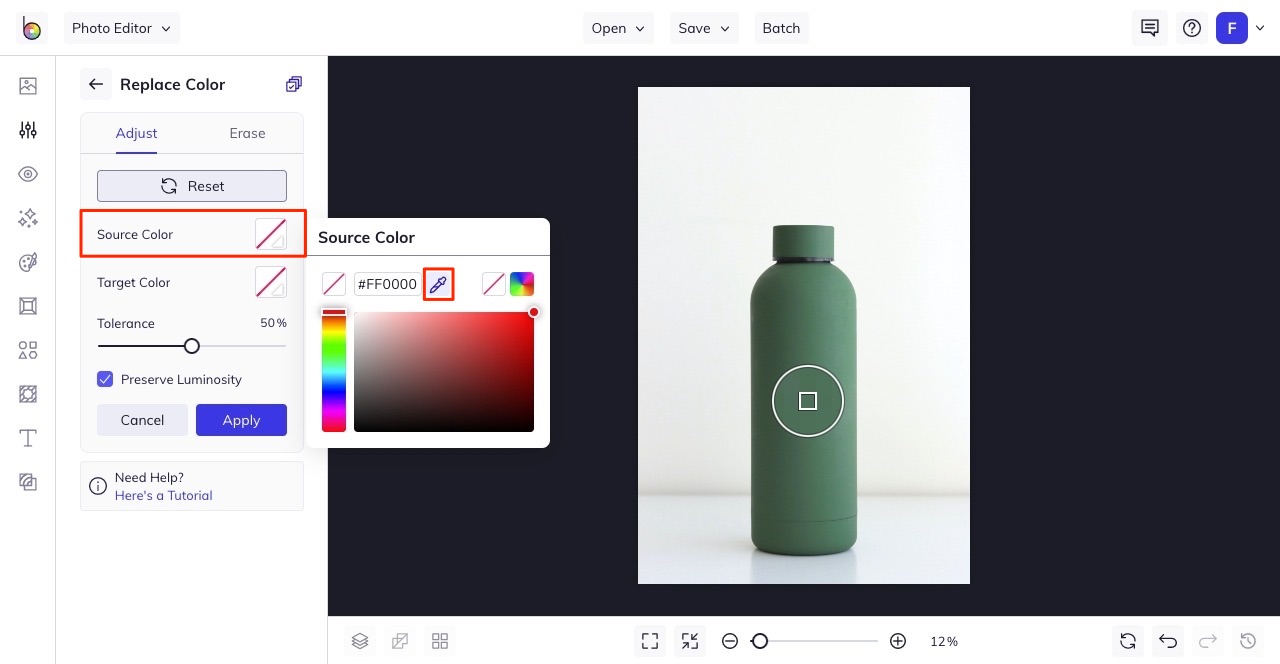 Pro Tip:
You can use the Tolerance slider to increase or decrease the sensitivity of the color you're replacing.
Step 4: To replace the Source Color with a new hue, click the box next to Target Color. You can input a color hex code, manually choose a color from the color spectrum, as well as use the eyedropper tool to select a color that's already within your image.
The Reset button can be used at any time to return the image back to the original version.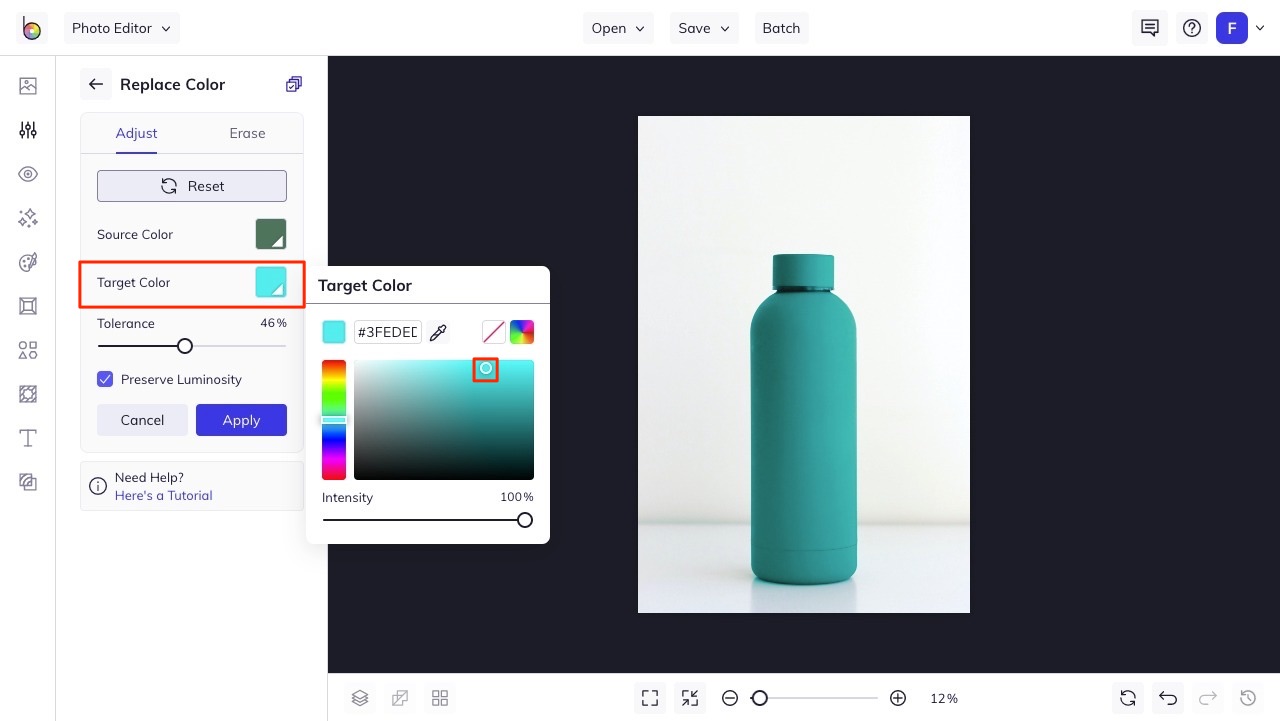 Step 5: By default, Preserve Luminosity is selected. Preserve Luminosity will preserve the contrast and detail of the original image.
The Preserve Luminosity feature can be toggled on or off at any time. Uncheck the box next to Preserve Luminosity to turn this feature off.
Pro Tip:
If there are some areas of your photo that you don't want to replace, click on the Erase tab (formerly known as Paint) next to the Adjust tab. Adjust the Brush Size accordingly, then erase over those areas with your cursor to remove the transparency.
Step 6: When you're finished, apply the effect.