The Photo Editor, Graphic Designer, and Collage Maker all allow for layers to be edited separately from the rest of your project (If you're looking to edit images in Collage cells, you'll learn how to do that in this article).
To edit a single image layer on your project, click onto the image layer then select the green Edit Image button in the Image Properties dialogue.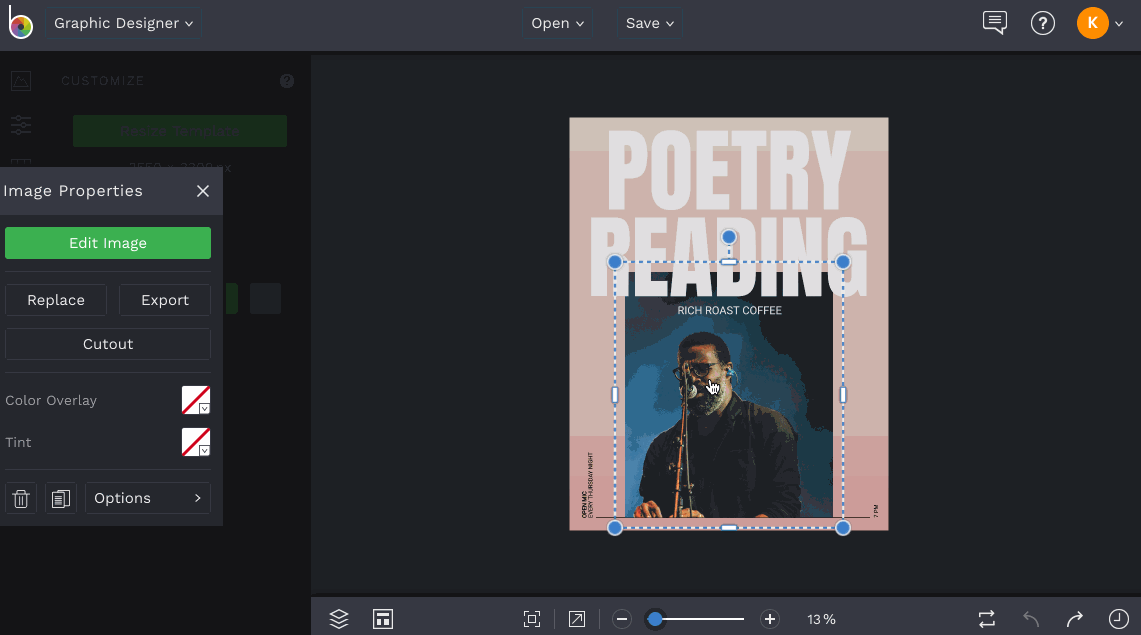 This will transition you to the Image Layer Editing mode where you can edit your image layer using tools from our Photo Editor. You'll know you're in the Image Layer Editing mode when you see a grey bar appear at the top of your screen that says 'Currently Editing an Image Layer'.

To hide the canvas and isolate your image uncheck the Display Canvas option in the upper right corner. Isolating your image from the canvas can be helpful when using certain editing features, like using Cutout to remove the background of an image layer when the layer and canvas are similar.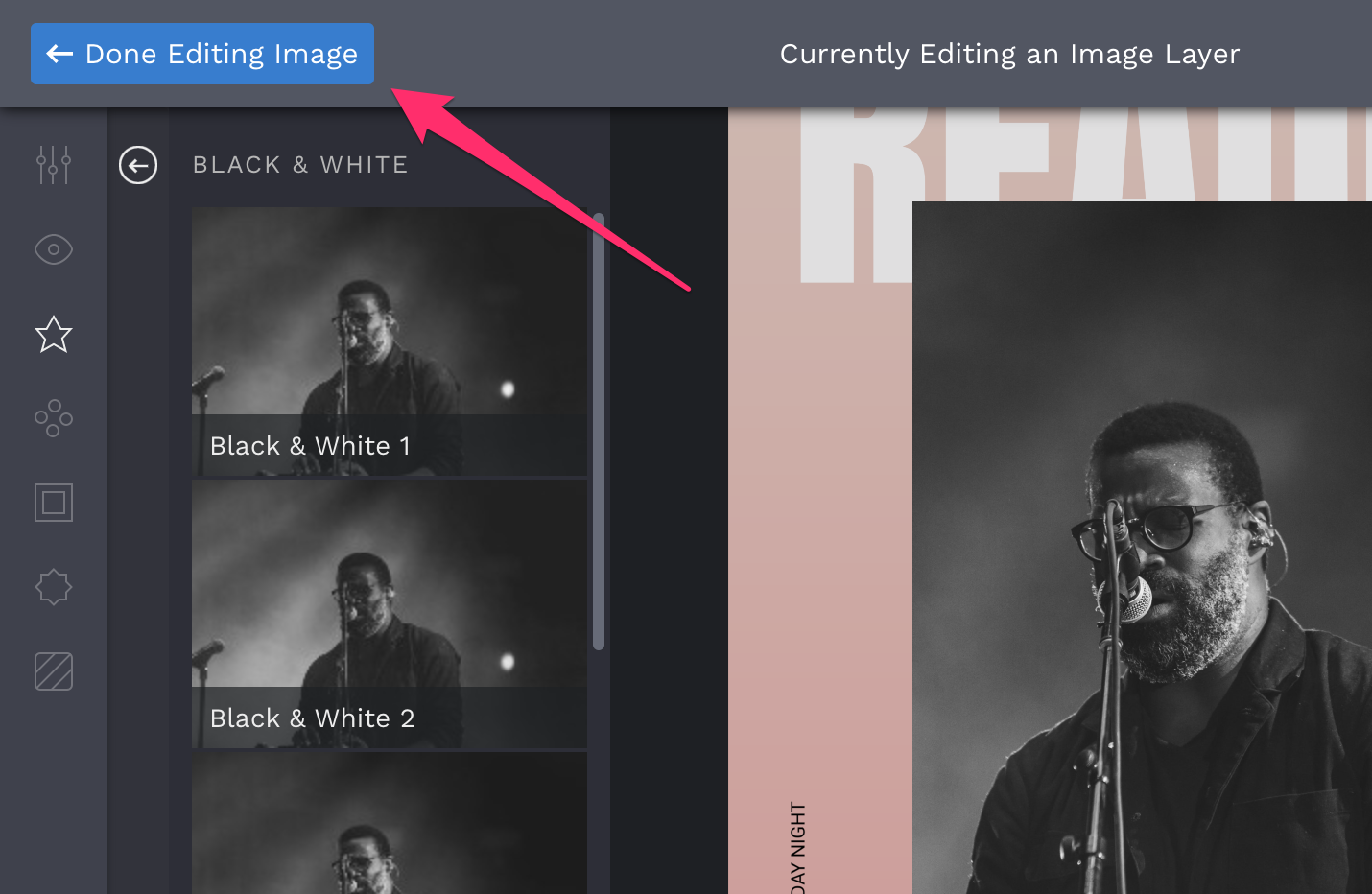 When you've finished making your edits, click the blue Done Editing Image button in the top left corner of your screen and you'll exit back to your project.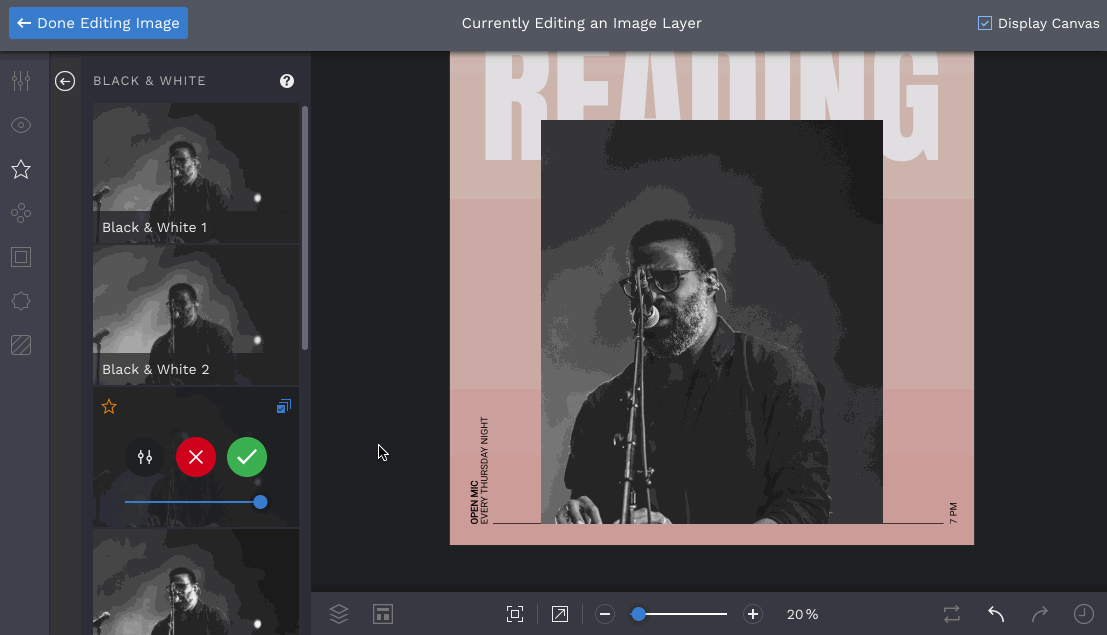 Looking for more inspiration? Check out our article: