Yes! Here are some of our most useful keyboard shortcuts:
Spacebar: Hold the Spacebar + Click and Drag to move around your canvas while zoomed in.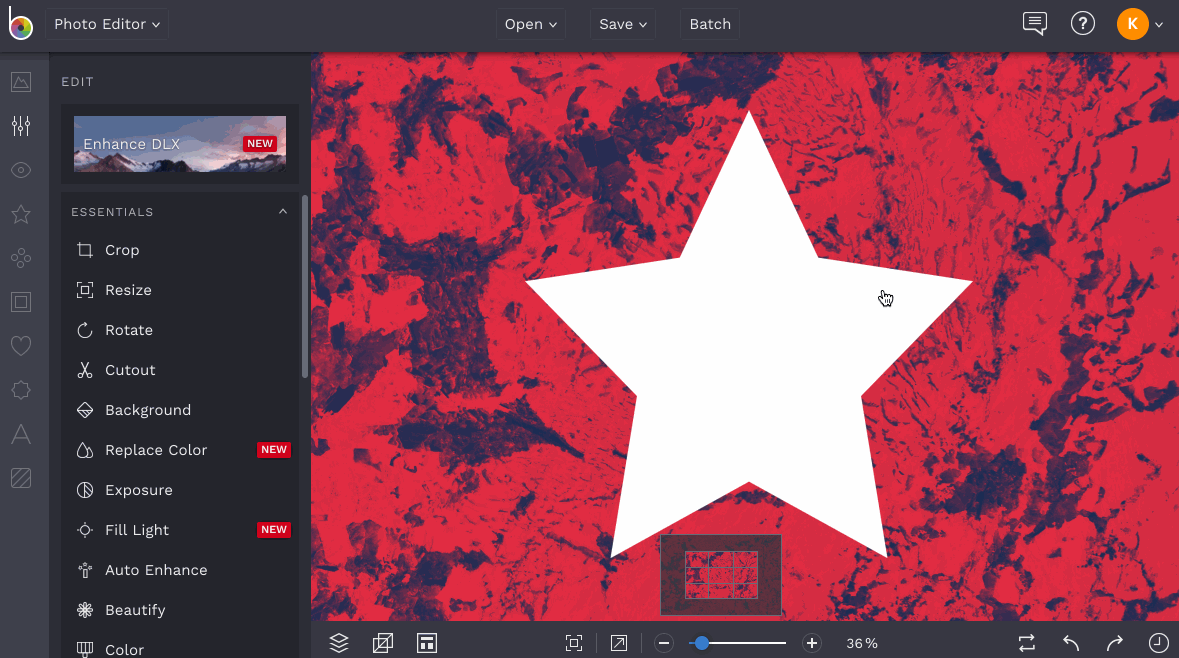 Holding Shift while rotating an item snaps the item rotation to intervals of 15 degrees.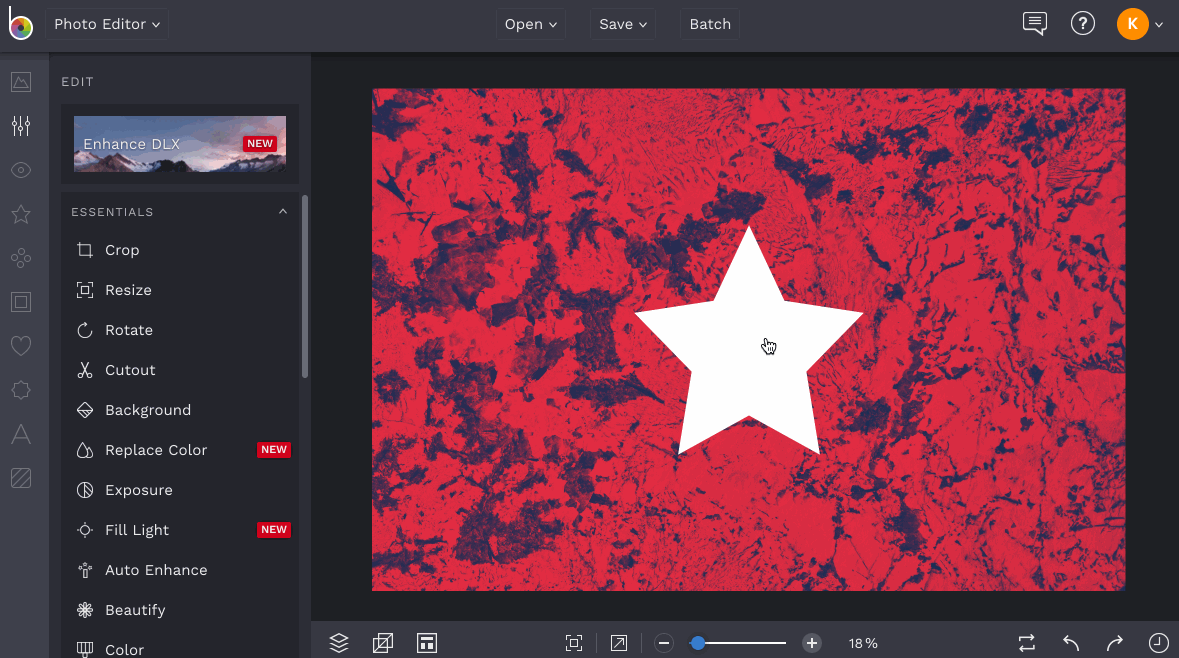 While scaling an item (dragging one of the four corners), you can:
Hold Shift for freeform scaling -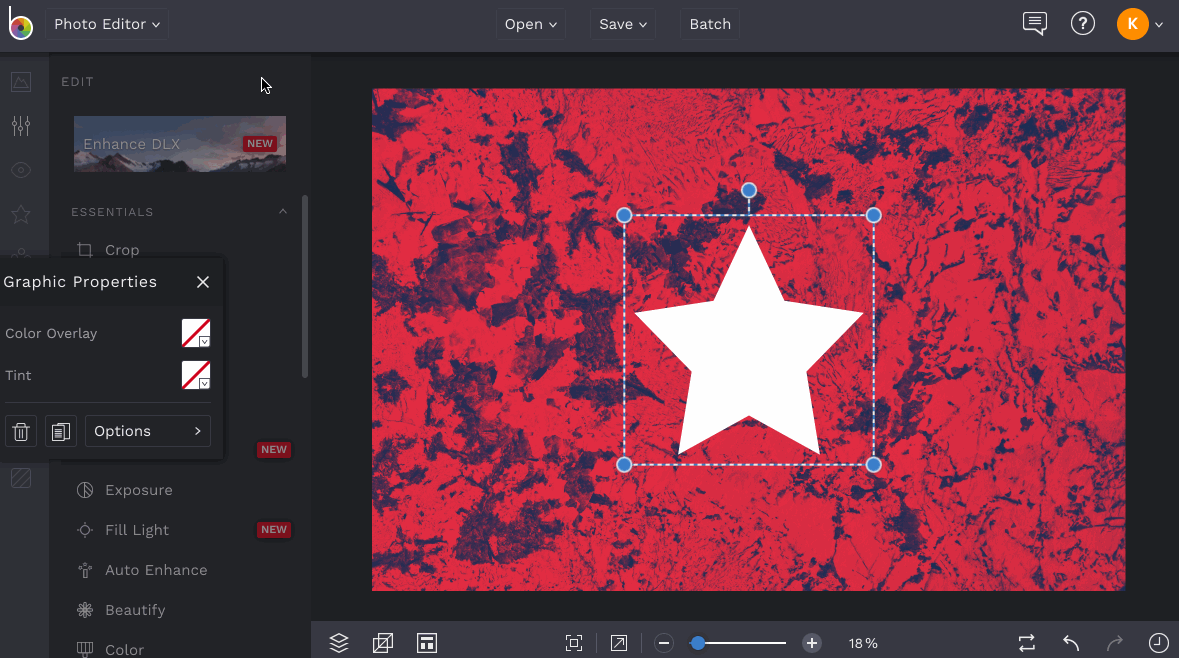 Please Note:
Image layers deform in the Photo Editor and Collage Maker. In Graphic Designer, image layer frames change without deforming the image. Freeform Scaling is disabled for text.
Arrow Keys: While an item is selected, the user can use the arrow keys to nudge the layer up/down/left/right.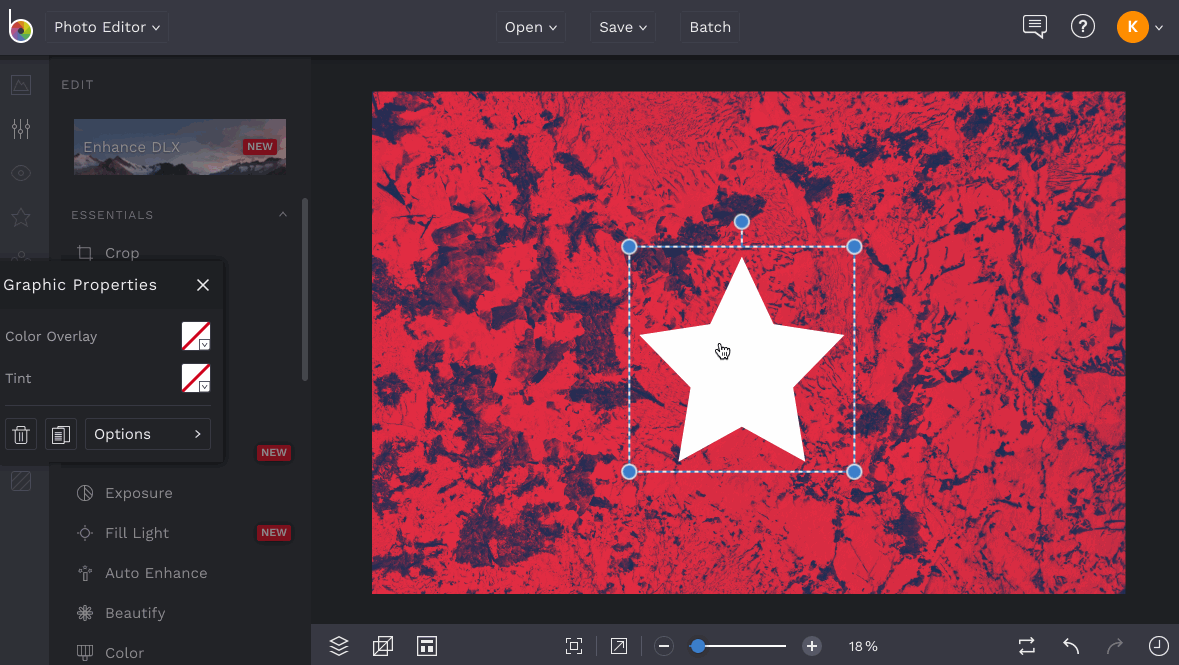 If you have Snapping and Display Distances turned on, you'll also see pixel distances appear as you nudge across the canvas.
D for Duplicate: While a transform item is selected, the user can hit 'D' on the keyboard to duplicate the item.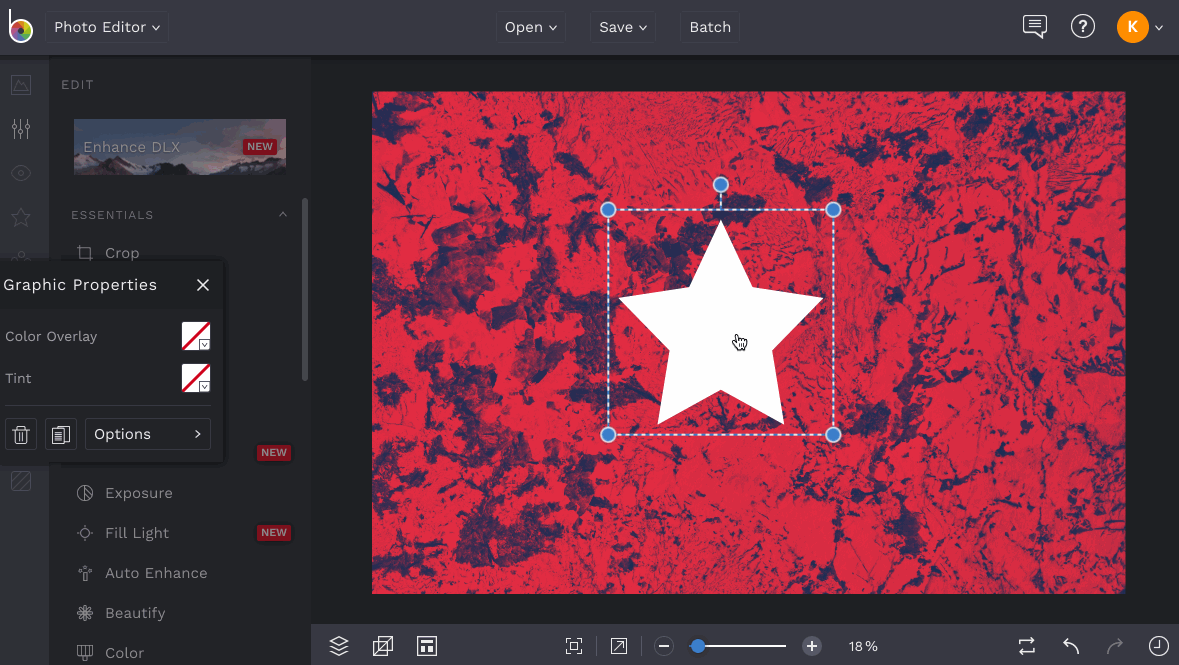 Original vs. Edit: Compare your new edits to the original image by hitting the 'O' key.

Undo / Redo Actions: Pressing CTRL/Command+Z to undo, or Shift+CTRL/Command+Z to redo.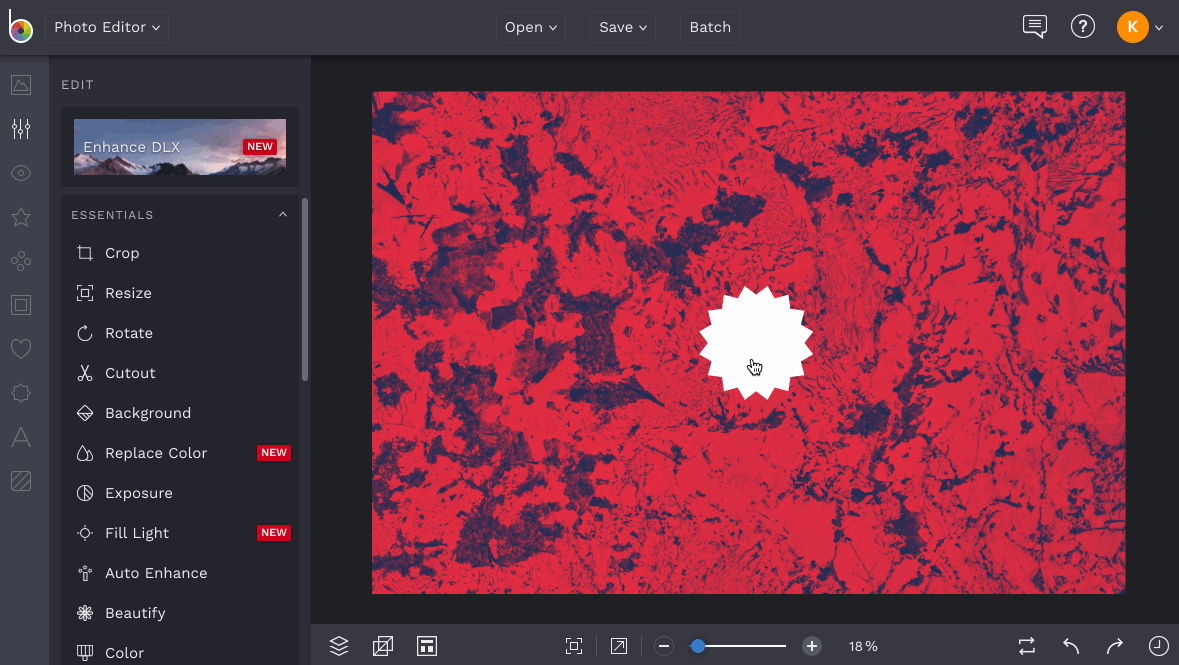 Copy / Paste Text: Highlight your text, then press CTRL+C to copy and CTRL+V to paste into the text box.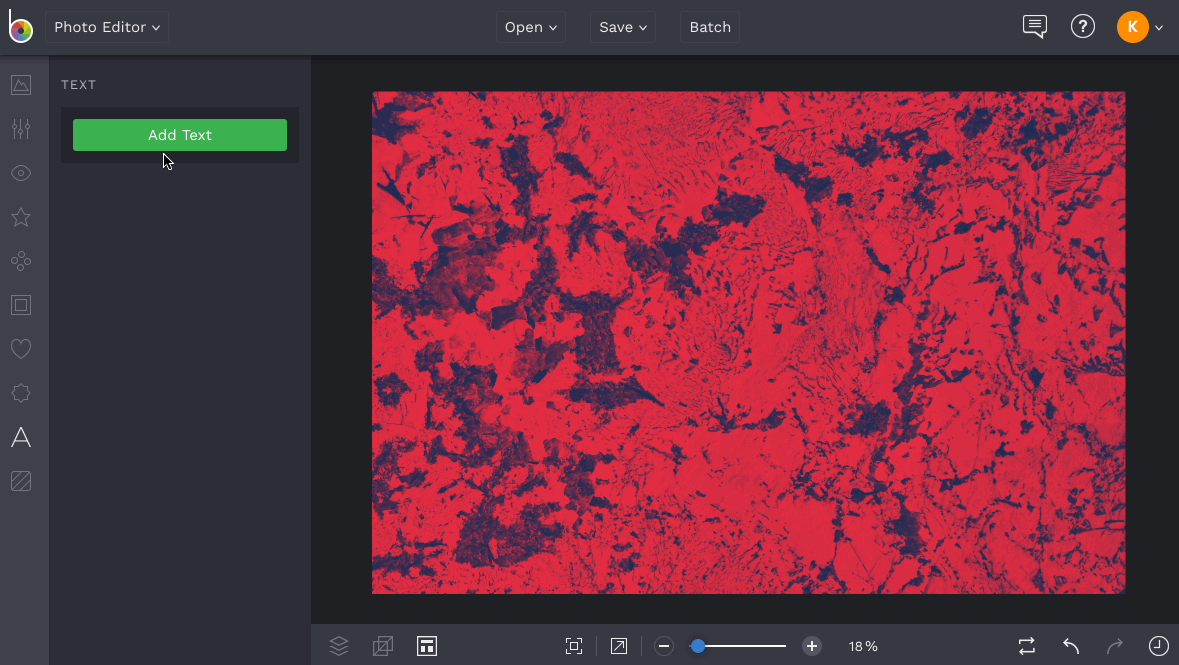 Use the Delete / Backspace key to remove an object: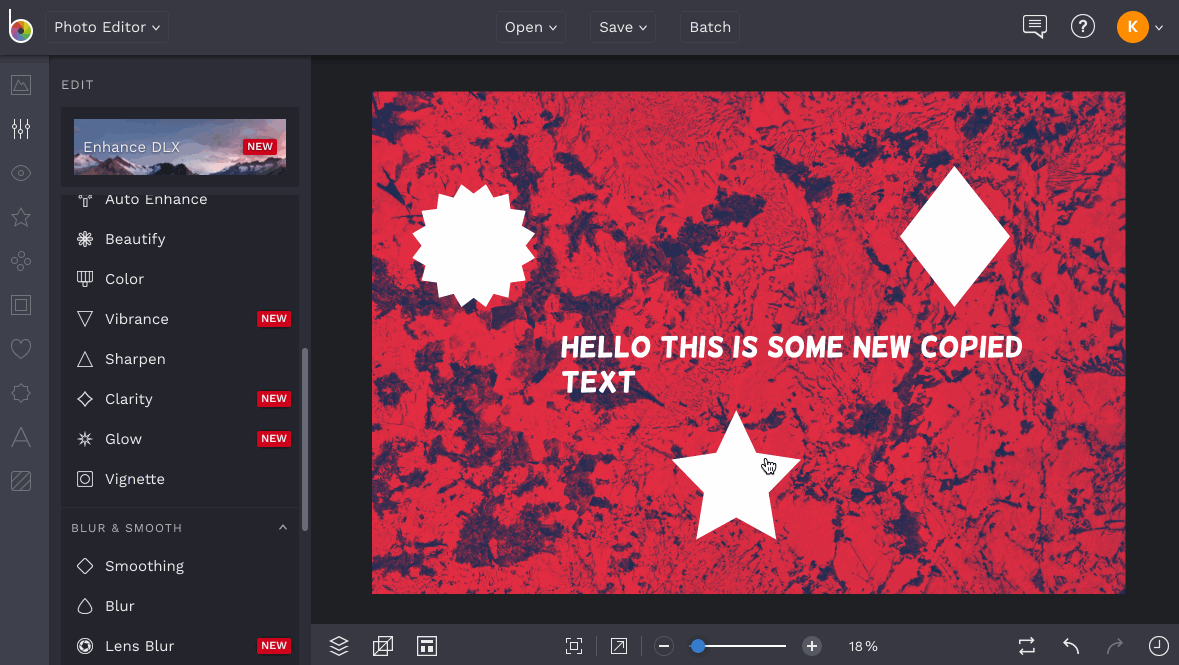 Looking for more inspiration? Check out our post: