The Blur tool is a versatile tool to help draw focus on your image. Whether you wish to blur photos to create depth of field, add surreal effects, or draw your audience's attention to what matters most, this tool can help you out.

Step 1: To get started, upload your image to the Photo Editor. Next, go into the Edit menu and choose Blur.
Step 2: Choose Adjust from the Blur tool menu. You can control the intensity of your photo blurring using the Amount slider.
Step 3: The second option in the Blur tool menu is Erase, which gives you the ability to blur selected parts of your image.
Choose Erase from the menu, then adjust Brush Size, Brush Hardness, and Brush Strength. Erase over the parts of the image you want in focus to create a cool dreamy effect.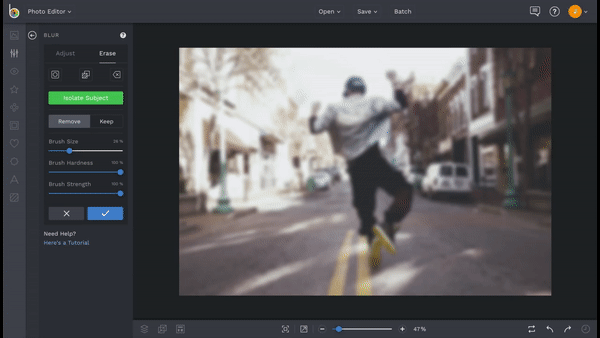 Step 4: Once you're happy with your work, save your image to your computer, BeFunky, Facebook, Google Drive or Dropbox.
Final Results: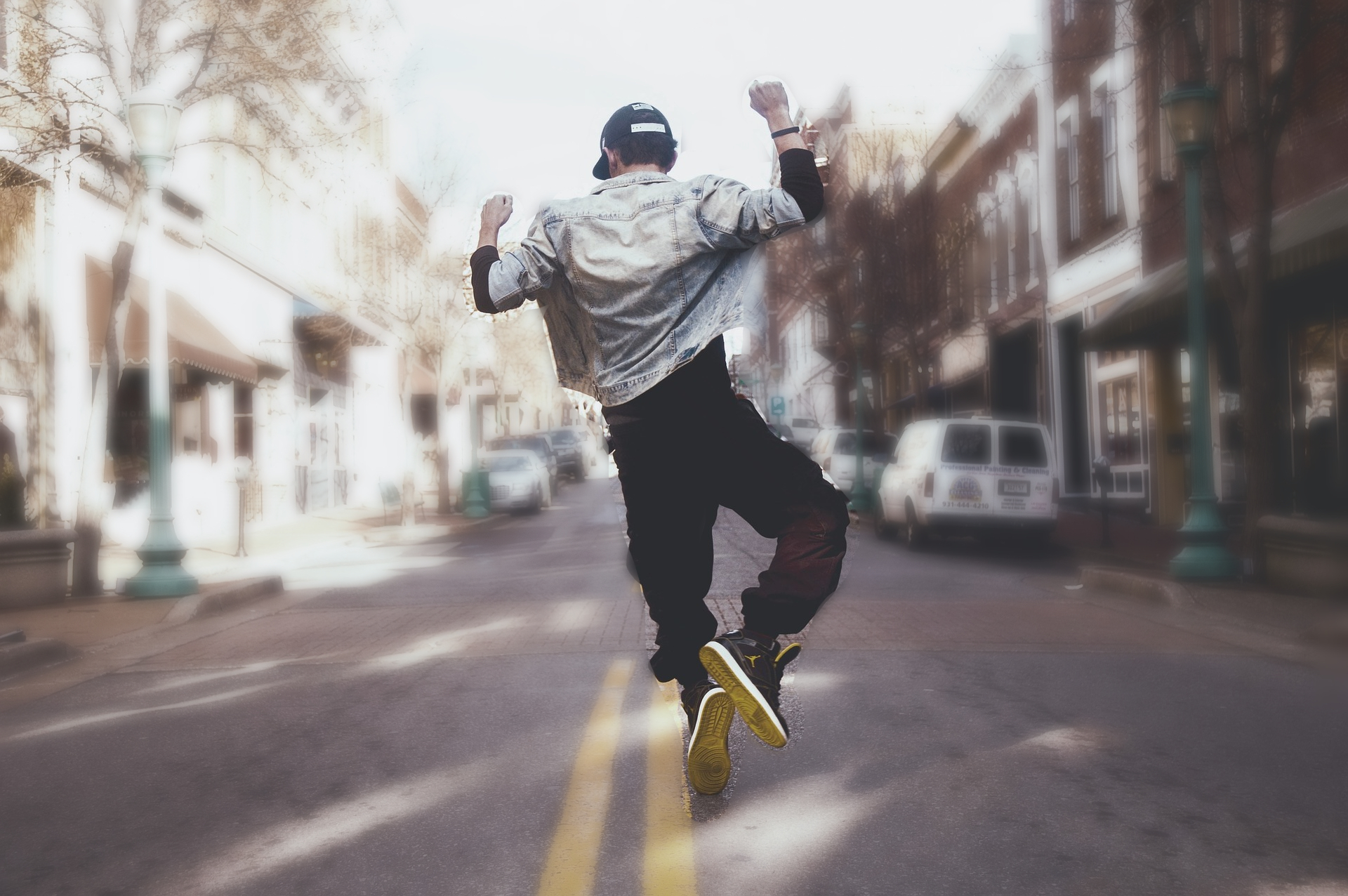 Blur Edges Tool
Another useful tool in the Blur & Smooth category is Blur Edges. This tool lets you only blur the edges of your image instead of applying it to the entire canvas. It can be used to create a nice blurring vignette that draws attention to your subject.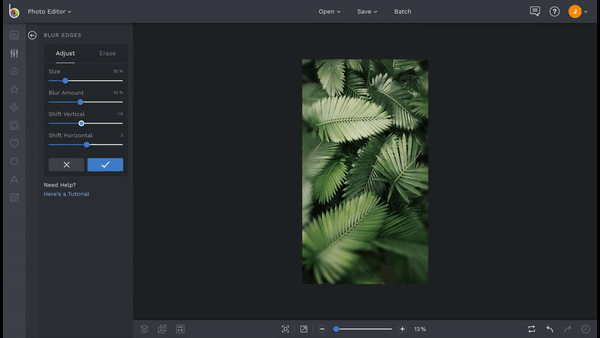 In this tool, you'll have adjustment options to increase/decrease the size of the blur radius, the amount of blur you're adding, or shift the window vertically or horizontally to have more control. You can make the edge blurring very subtle or pronounced depending on the look you're going for.
Final Results: