Our Perfect Skin tool helps you attain beautiful skin in your photos, instantly. It's never been easier to send pimples packing, lighten dark circles, erase scars, smooth wrinkles and get the healthy glow you've always desired.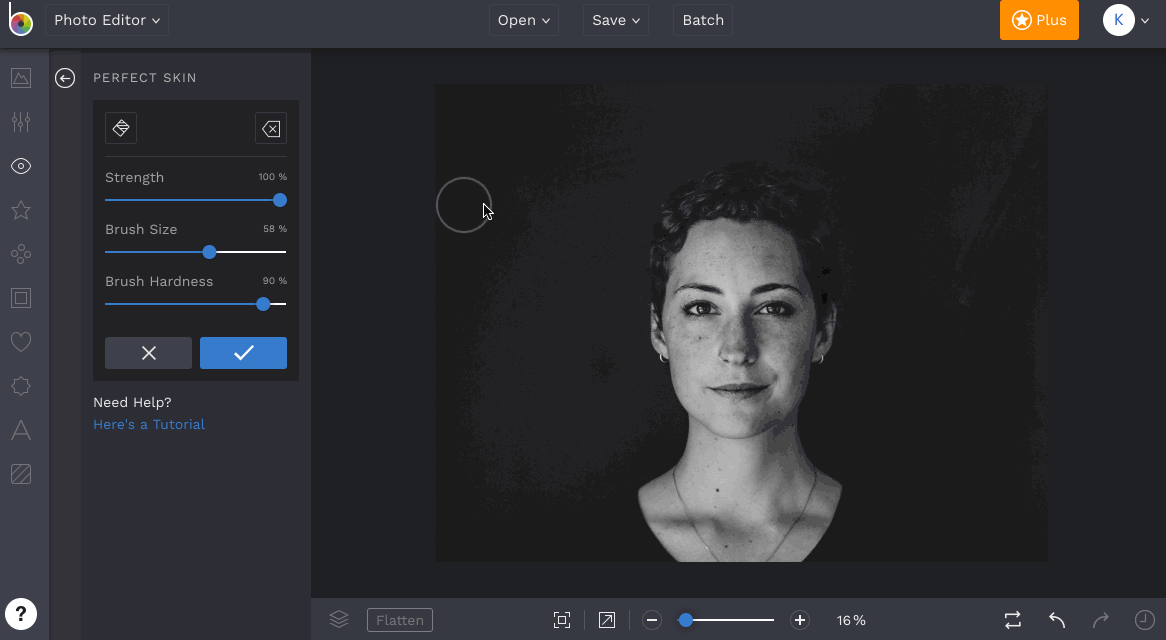 Step 1: Open an image in Photo Editor. Choose Touch Up from the menu on the left side of the screen, and click on the Perfect Skin tool.
Step 2: Next, use the sliding scales to adjust Strength, Brush Size and Brush Hardness.
Pro Tip:
Brush Size and Hardness should be set before applying the effect, but you can always go back and adjust Strength at any time.

Step 3: Use your mouse to paint the effect over any exposed skin in your photo.

Step 4: Select blue checkmark to apply.