Saving Your Creations On BeFunky
Saving to your BeFunky 'My Photos' Page

First, Create An Account (It's free!) or Sign In to your account. Upload your image and 
slick on the Save button that's located to the right of the upload dropdown. Select BeFunky from the list.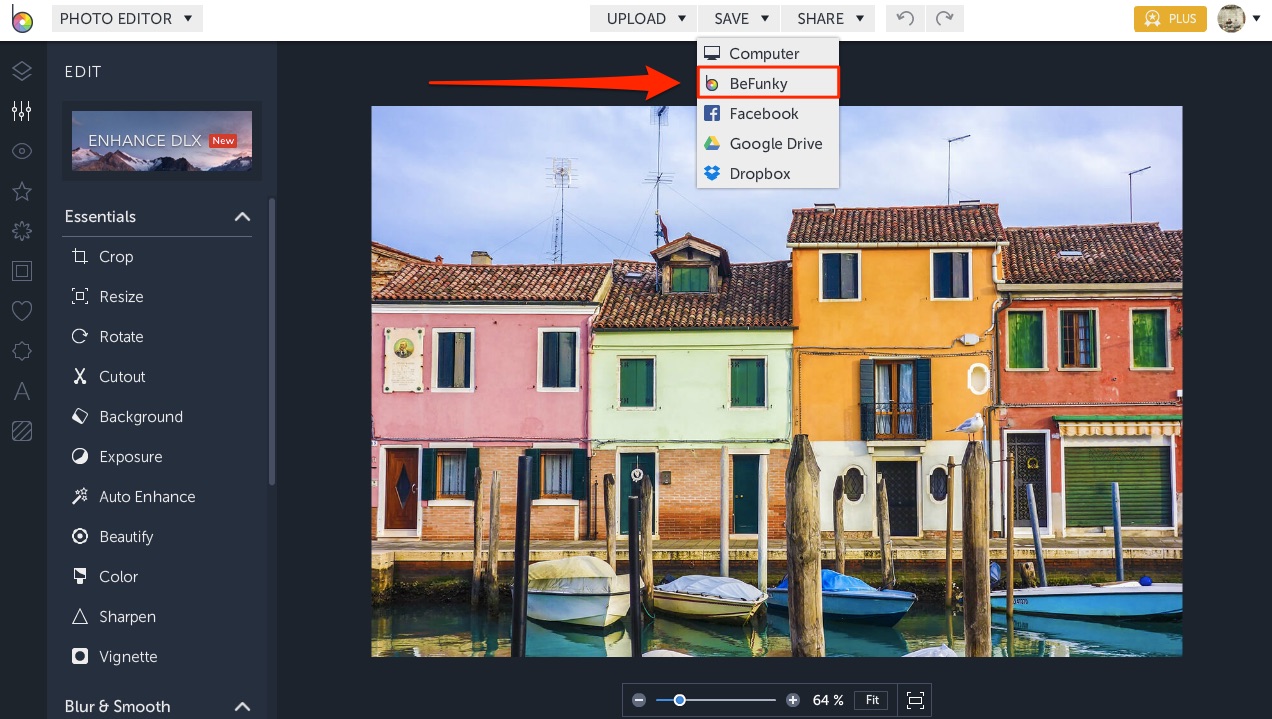 Enter a title for your masterpiece here.  You can rename this anytime in your My Photos page.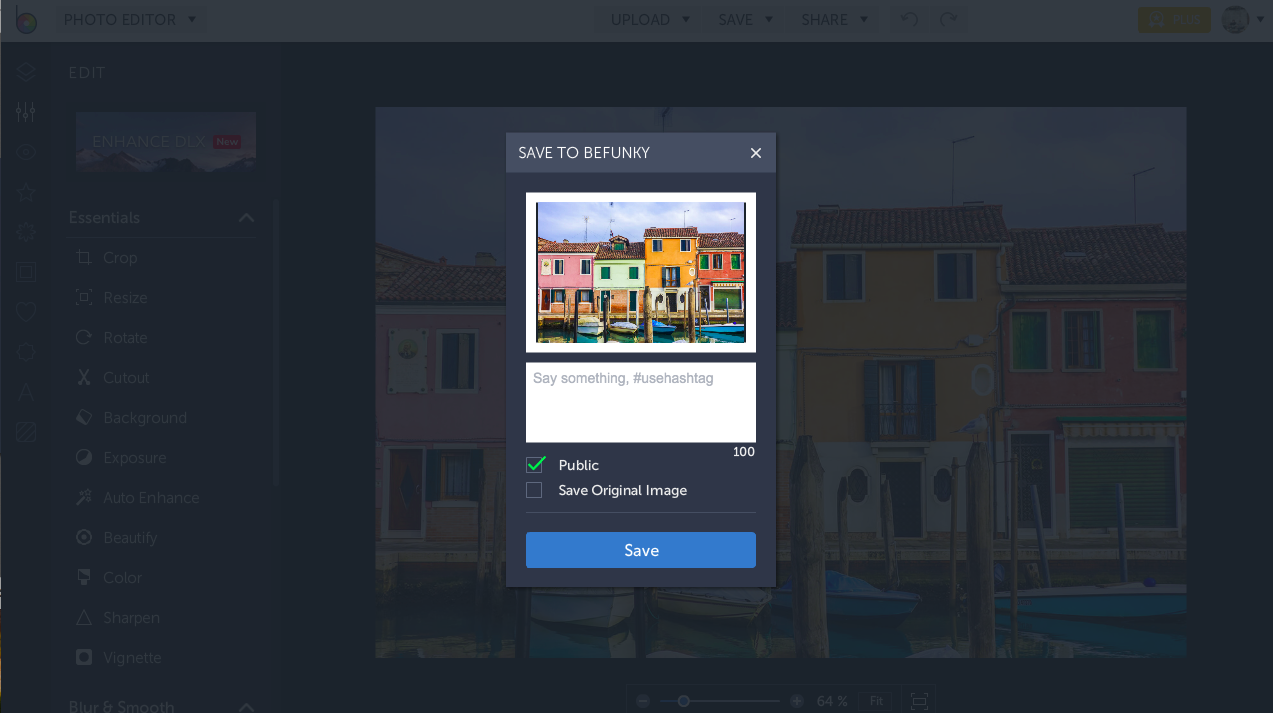 Also defining some hashtags will be useful to find your creations easily. Tags are keywords that are related to your picture. 
If you want anyone to be able to see your creation, mark it as "Public" by enabling the check box next to it. If you clear the check box, it will be only visible to you. You can change this anytime from your My Photos page. 
After clicking the Save button, your image will be prepared and sent to your My Photos page.
Enjoy!